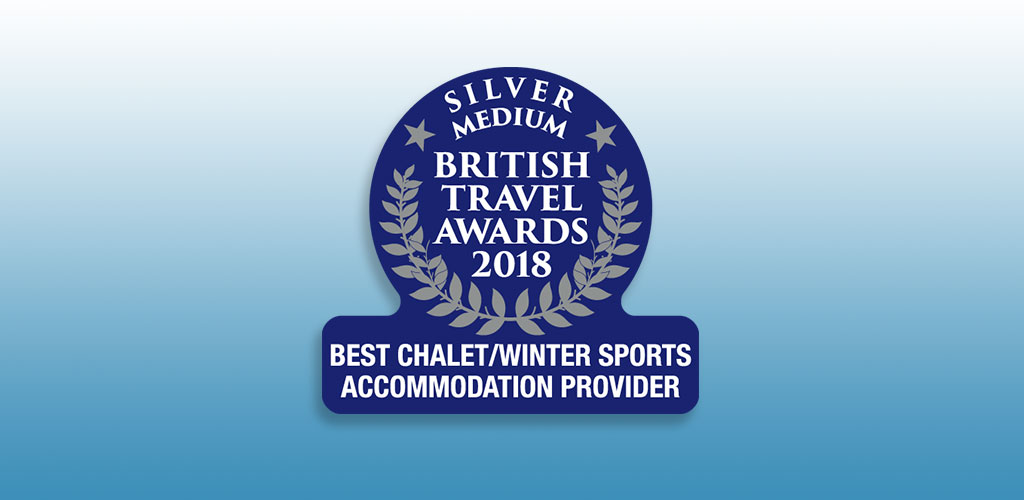 The British Travel Awards are voted for by real skiers and snowboarders who complete a detailed survey online. They contact over 300k people to respond each year and collate their responses to produce the winners in each category.
Mountain Heaven were nominated in the Best Chalet/Winter Sports Accommodation Provider category alongside many other worthy U.K ski chalet companies.
When all the votes were counted and the decision was announced, Mountain Heaven walked away with a Silver award!
We didn't whip up our supporters into a frenzy and ask them to go register for the survey, we've got this far thanks to lots of people out there who've clearly appreciated our range of catered chalets and our efforts to deliver great service.
We'd like to say a big thank you to everyone out there who got this survey in their inbox and thought of Mountain Heaven. We're not allowed to know who you are, but you have our thanks.
We're going to keep on delivering great experiences for our guests and finding new ways to improve the business. We are becoming increasingly focussed on being an environmentally friendly ski company and thank our guests for their support in our efforts in this area too.
Want to book an award winning catered ski holiday?
If you're still looking for someone to book with, we hope our success in the awards helps us stand out as someone to consider. One reason our customers enjoy booking with us, is the helpful advice we offer at the end of the phone or email. If you're looking for just the right ski chalet holiday, why not contact us and see how we can help?