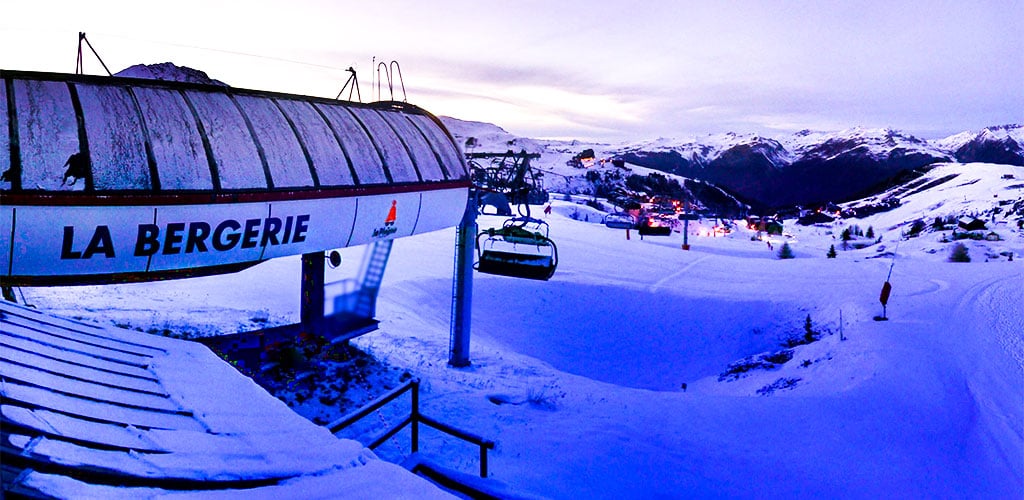 When you're looking forward to getting out to the mountains it's great to take a peek at the resort you're looking forward to. You'll want to know what is going on with the weather, how the resort looks and of course, how the snow is looking.
With the links below you can check in on webcams based at any of the Mountain Heaven resorts. Our guilty pleasure is having them on an iPad in the office during the day, like a little window to the Alps. We took a few snapshots of how the snow was looking on 2nd Dec 2018, we're excited to see it all coming together in the build up to the season and hope you enjoy it too.
La Plagne Webcams
La Plagne is a collection of resort villages surrounded by a mixture of rolling powder hills and mighty peaks, a perfect spot to offer varied ski terrain to lots of visitors, it helps make La Plagne one of the worlds most popular ski destinations.
Check out La Plagne webcams
See our chalets in La Plagne
Morzine Webcams
Morzine is a fabulous resort with virtually only low rise timber chalets and traditional buildings. If you're looking for an old fashioned 'chocolate box' ski resort but with loads going on, Morzine must be on your list.
Check out Morzine webcams
See our chalets in Morzine
Meribel Webcams
Meribel is a jewel in the crown of the mighty Three Valleys ski area. There's always so much going on in the resort and an incredible amount of piste to explore. It's a firm favourite with British skiers.
Check out Meribel webcams
See our chalets in Courchevel
Courchevel Webcams
Courchevel is another flagship resort of the Three Valleys. This year visitors will enjoy exhibits of the art of Salvador Dali around the resort and on special locations around the piste. A great reason to consider Courchevel for trip this year.
Check out Courchevel webcams
See our chalets in Courchevel
La Tania Webcams
La Tania enjoys the cover of trees and great access to the ski area. La Tania affords a bit more peace and tranquility than some of the busier resorts of the Three Valleys and is known for being great for youngsters learning to ski or board for the first time.
Check out La Tania webcams
See our chalets in Courchevel
La Rosiere Webcams
La Rosiere is a fantastic resort that sometimes stays under the radar. This year, visitors can enjoy La Rosiere's expanded ski area and check out the brand new igloo bar in La Rosiere.
Check out La Rosiere webcams
See our chalets in La Rosiere
Grimentz Webcams
Grimentz captures the traditional atmosphere of the Swiss Alps in all seasons. The resort is idyllic, the food is divine and the snow is excellent. The pistes of Grimentz offer some fantastic challenges for advanced skiers and boarders and plenty for those who want to take it easier. Check our top 5 reasons to visit Grimentz.
Check out Grimentz webcams
See our chalets in La Grimentz