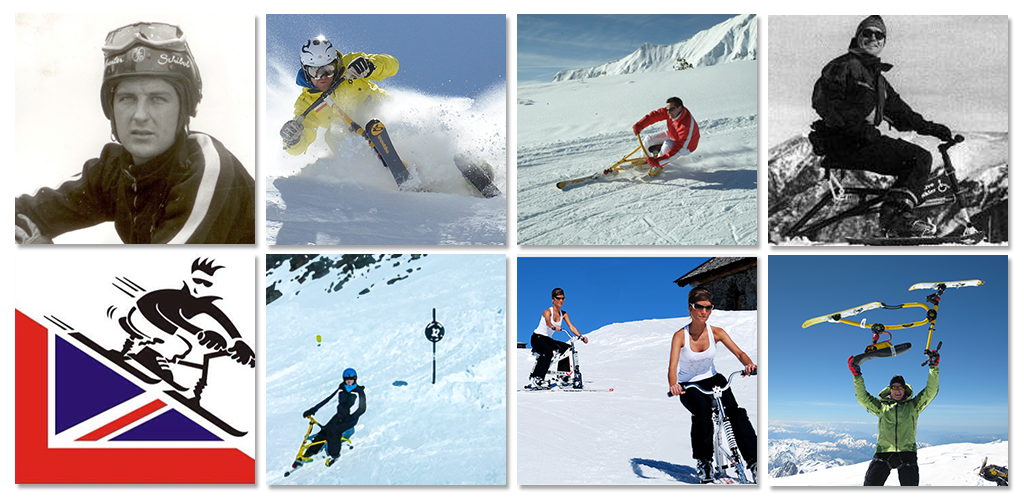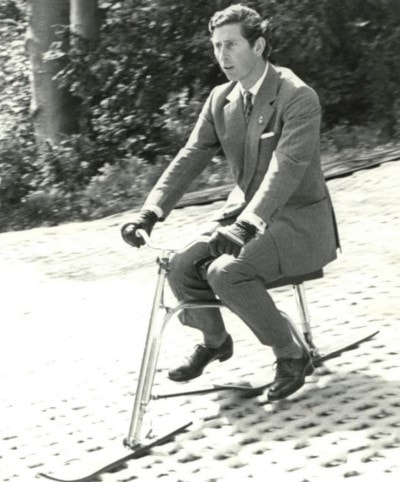 There are lots of ways to enjoy snow with skiing & snowboarding being the most common.
As readers of our blog will have noticed, there are lots of alternative snow activities out there.
In a recent trip to the resort of La Plagne we got to know a leading proponent of the growing sport of ski biking Doug Davie. Doug is a professional instructor and a competitive racer in the world of ski biking. For Doug it all started over 15 years ago, during his time with the Home Office Veterans Service he had a chance meeting with Chief Exec of the charity Blesma (British Limbless Ex-Servicemans Association) who had ran ski biking for veterans for years. He was asked to go out to do some ski biking with veterans for a season & took them up on the offer, 4 years later he was became an instructor and has been a champion for the sport every since.
Today he's the Chief Instructor The Ski Bike Association of Great Britain and operates his ski bike instruction business from La Plagne in the French Alps. Visitors to one of the La Plagne ski villages can book a 2 hour taster session or take bikes for the whole week. His customers include older people looking to take the strain off their knees, people who've never skied & don't fancy learning and experienced skiers & boarders looking for the next thrill.
Ski biking has got potential for the Winter Olympics & the Paralympics in particular, I understand that there'll be a demonstration at the X-Games in Tignes. The charity I work for, Blesma (British Limbless Ex-Servicemans Association) are talking to Prince Harry about Skibiking in a Winter Invictus Games.
The thing to remember is that it's not just a sport for disabled people. It's been going since the 19th Century in Austria pretty much every lift station operator comes down the mountain on a ski bike. Kids ride mountain bikes & BMX bikes and this is a natural progression to take their summer sport to a winter sport. It's comfortable in terms of seating position, with your bum on the seat and your legs either side you're in a triangular position, extremely stable. If you think of skiing, there's a high centre of gravity, as soon as you sit on the bike you automatically feel more stable so you learn quicker because they're not feeling like they're going to fall over at any second.Doug Davie
Ski biking as an idea has been around for longer than you might think, here's a picture of a young Prince Charles trying it on a dry ski slope in full suit & business shoes! You'll find a range of vintage ski biking images on Doug's site.
In 'Ski bike friendly' resorts like La Plagne, the lift operators are happy for you to take your bikes up the pistes although they do insist you wear a tether to ensure your bike can't fall off onto the people below the lift!
Ski biking is certainly extremely easy to pick up and learn, it takes anything from 10 minutes to one hour to get going on ski pistes with a good degree of confidence.
Being low to the ground & a really comfortable riding position makes the whole thing feel very safe & approachable, it's hard to fall over & if you do it's rarely any sort of problem.
If you fancy giving this a try, Mountain Heaven can arrange some ski bikes as part of your La Plagne Ski Holiday
We had a 'taster' session on the ski bikes to get us into the basics, we started having fun within moments & learned to turn on our first run down. Check out our little video…
The most accessible and inclusive snow-sport
In addition to being awesome fun, ski biking offers a chance for those who might feel that snow sports are too much for them.
People with injuries or disabilities may find it impossible to ski or snowboard and so may feel excluded from the world of snow, speed and fun.
The ski bike puts very little stress on the legs and joints and is much less likely to get you injured than other more upright snow activities.
One of our party ski biked the whole week after suffering a serious ankle injury earlier in the year. She was able to enjoy the slopes enormously & keep up with the skiers and snowboarders despite being unable to ski.
For wounded servicemen & veterans, the ski bike is a way to be active and have adventurous fun even where limbs have been lost. Doug ships out to Austria next week to take a ski biking week course for veterans.
It's a sport that people can do if they've got any sort of lower body injury not just an amputation
Doug Davie
Whether you want to have a massive giggle or are seeking a way to enjoy the snow despite your injury or disability snow-biking is fantastic.
Getting extreme with ski bikes
As with all modes of downhill mountain transport you can learn to pull all kinds of tricks & take ski-biking to the extreme sport level.
Here's a few guys out doing just that, they got better footage than we did & are clearly a lot better at ski biking…