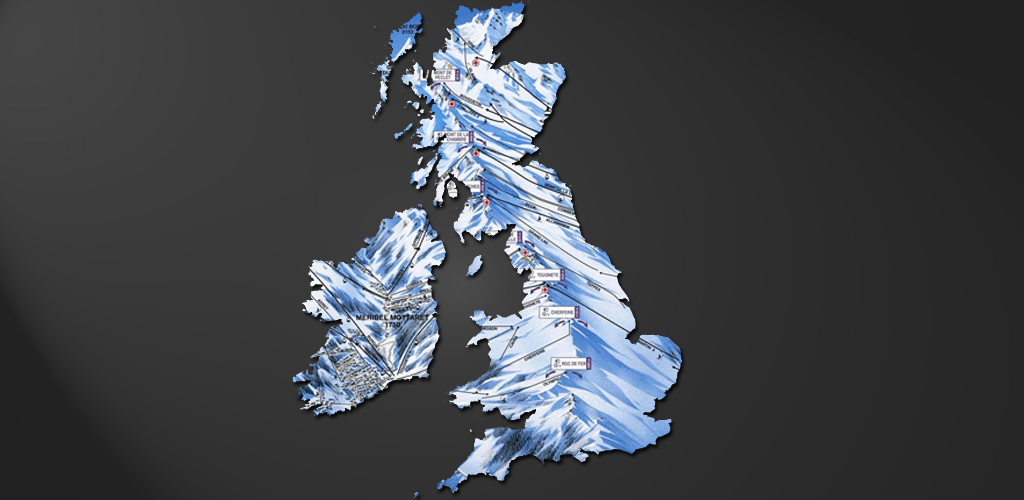 A new interactive website has been launched that allows you to place popular French ski resorts over a map of your town – it's pretty cool, and we reckon you'll think so too!
It couldn't be easier to use – simply head to www.frenchskiareaovermytown.com and type your postcode into the search box. Make sure 'Move resort, not map' is ticked, then press enter to see Paradiski compared to your town.
There are a number of different ski areas you can choose – you can select a resort from the list, simply enter your postcode again and hit enter to see how it compares.
Resorts that you can compare include:
• Paradiski
• Three Valleys
• Portes du Soleil
• Val d'Isere/Tignes
• Les Deux Alpes/La Grave
• Serre Chevalier
• Grand Tourmalet
• Alpe d'Huez Grand Domaine Ski
You can drag the resort map around as well, so you can position it in a place that allows you to make the best comparison of size. For instance, we've got a number of ski chalets in Courchevel so we laid the Three Valleys over where the Mountain Heaven offices are in Wirral and you can see it stretches from Crosby all the way down to Flint.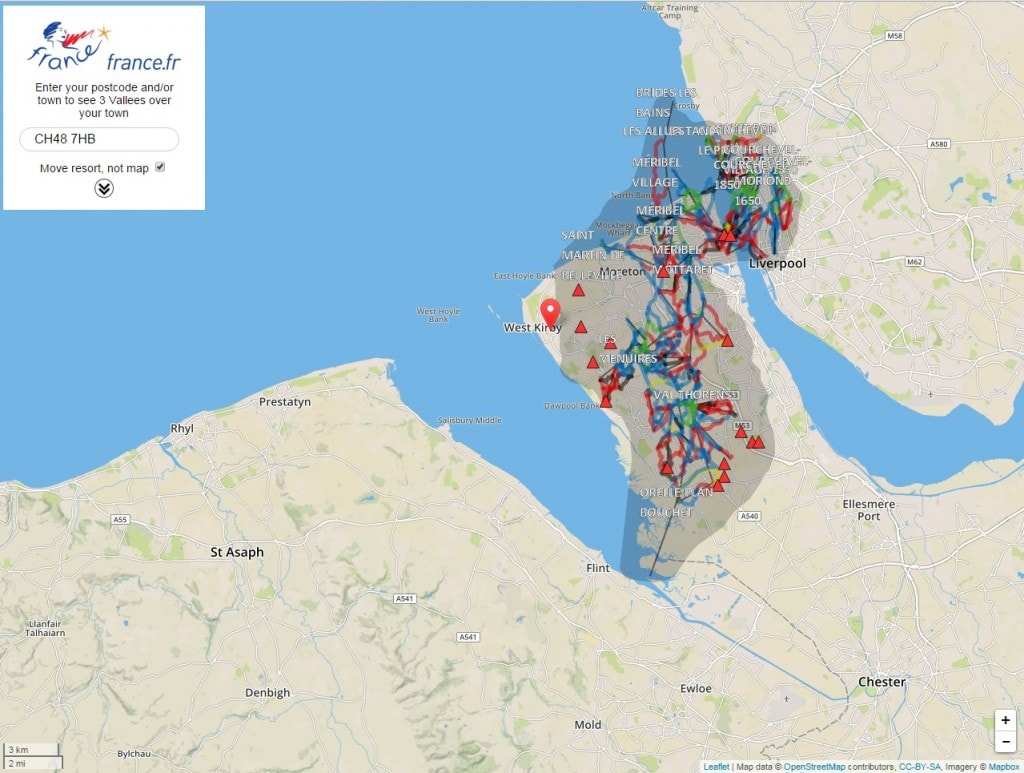 Once you've got your town and ski resort combo sorted, there's plenty that you can find out from the map. Zoom in and out to take a look at the different ski runs, which are labelled by name and by colour classification. All the ski lifts are labelled too, by name and by ski lift type. You can also see the highest peaks of the resort, and which ski lifts can take you there. Basically, it shows you everything you need to know to get a feel for the resort and compares it to the area you are most familiar with. Imagine if we had that view from our office – we'd never get any work done!
So, what would your town look like as a French ski resort? Try it out and see.
Image Credit: Atout France and France Montagnes (www.frenchskiareaovermytown.com)