Georgian Ski Experience
Georgia
Georgian Ski Experience Gallery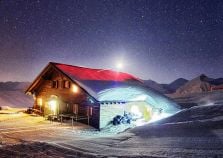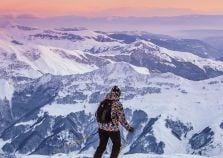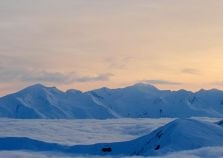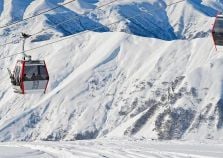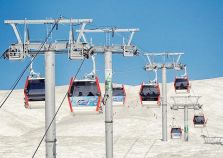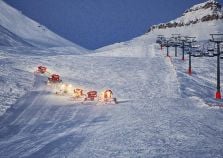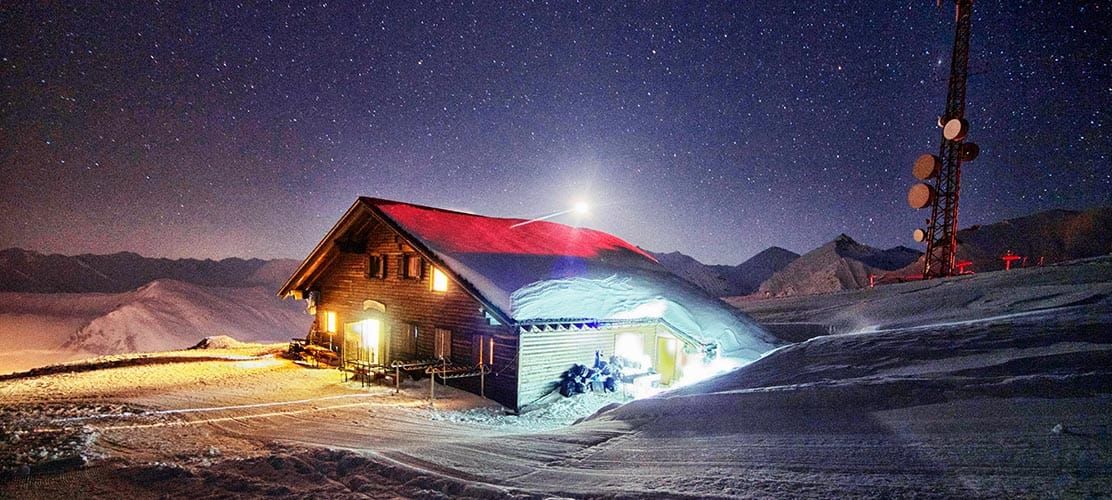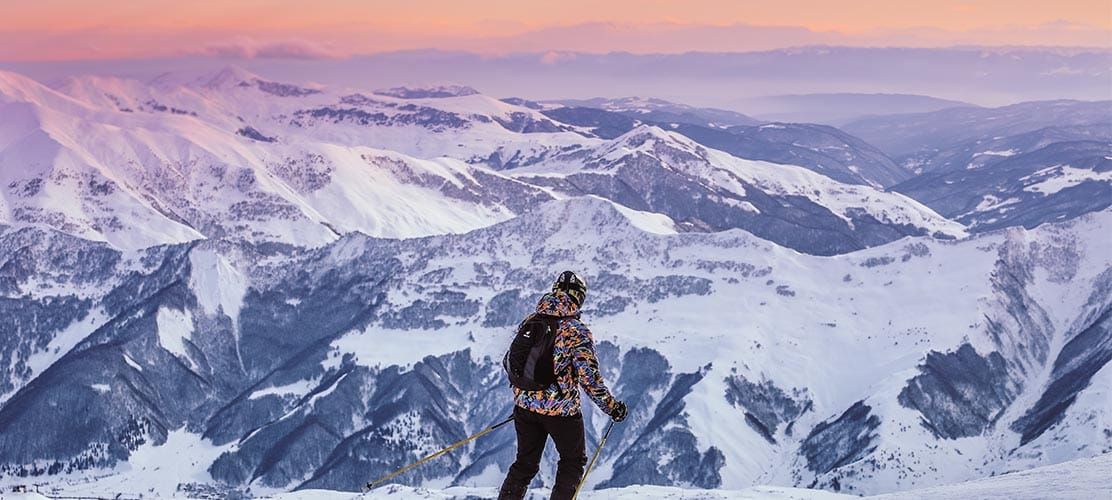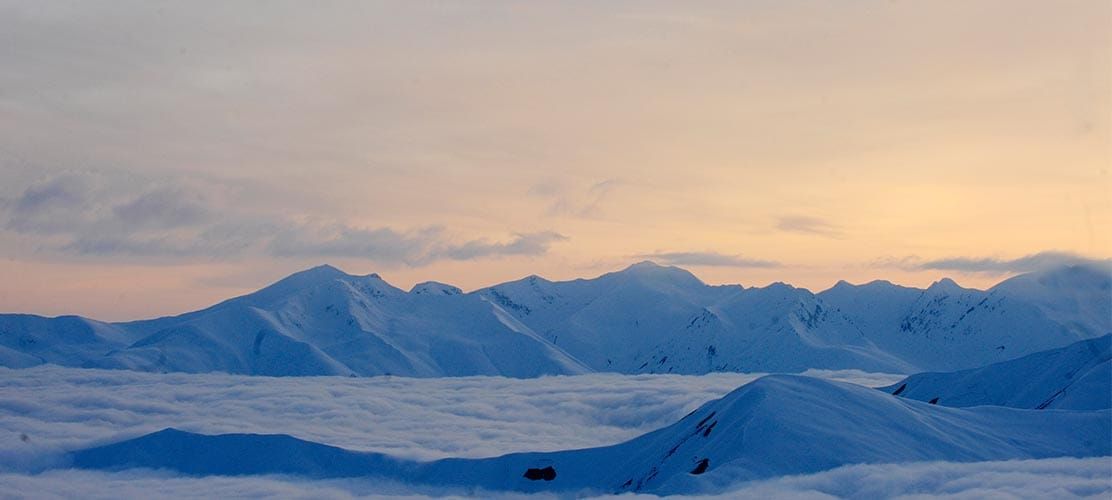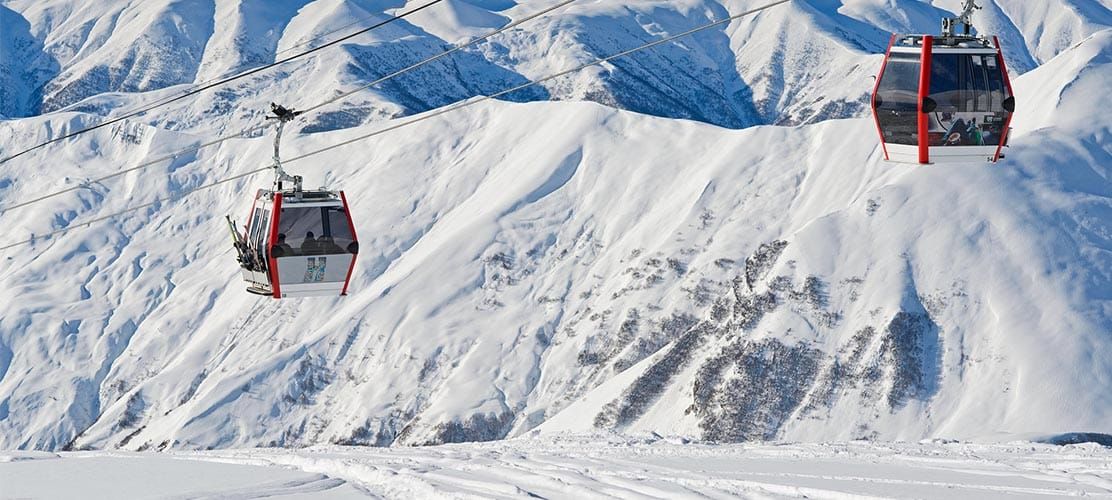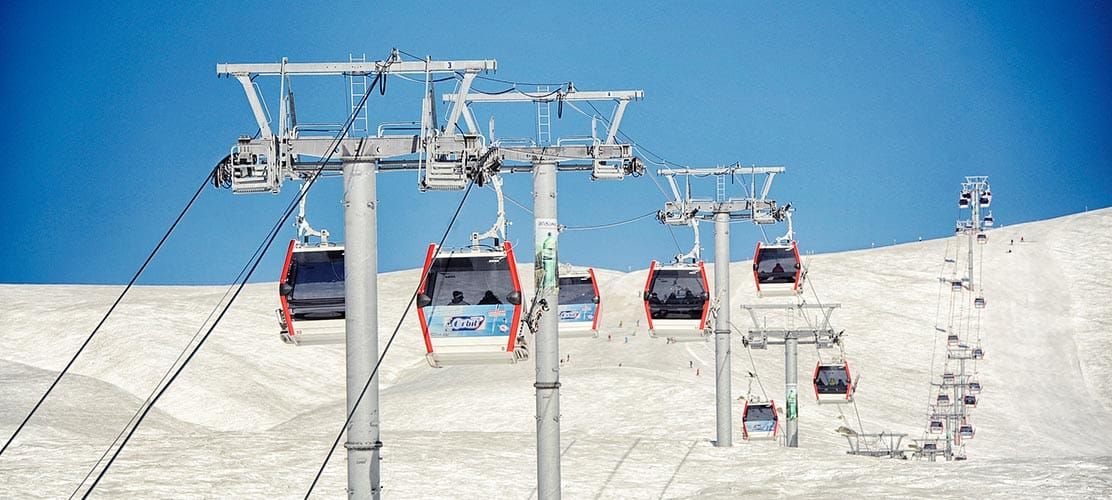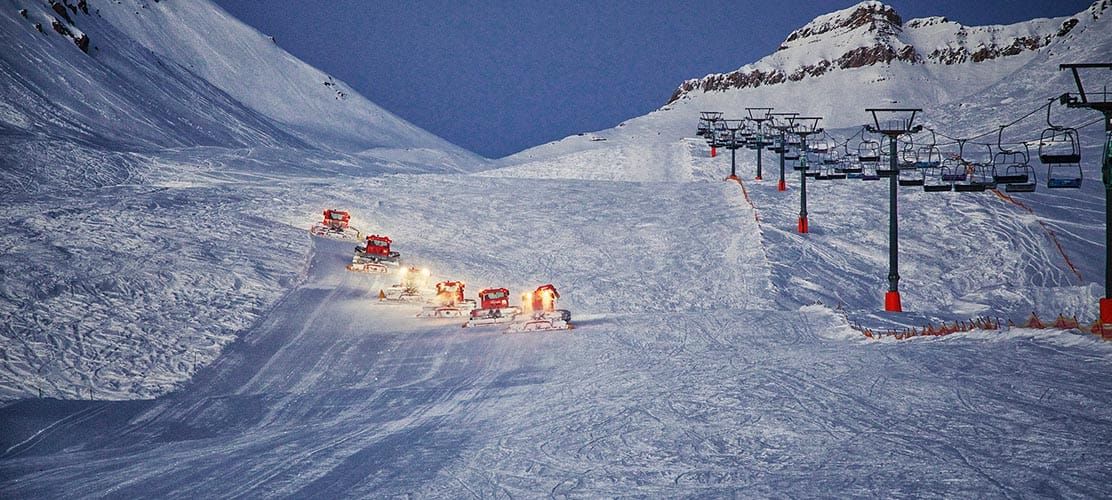 Introducing Georgia
The next trip to Georgia will commenace on the 28th January 2022. This trip will explore both the slopes and cultural history of a region straddling Europe and Asia that continues to open up to tourism.
The trip will combine skiing in three of the country's regions, along with visits to key cultural attractions and the country's flourishing capital city, Tbilisi. The nine day itinerary includes visits to the ski areas of Gudauri – the most established ski area in the Georgian Greater Caucuses with recently updated infrastructure, Bakuriani – located in the Lesser Caucuses and former Soviet Winter Olympic training base and Mestia – the newest addition to the Georgian ski scene, with the highest peaks located in the remote UNESCO World Heritage valley of Upper Svaneti.
Alongside opportunities to explore the country's skiing, the trip will also take in the sacred Gergeti Trinity Church on the slopes of 5,000 metre high Mount Kazbek, the third highest mountain in Georgia, whilst staying below in the village of Stepantsminda, enjoying world class accommodation and the food and wine that Georgia is fast becoming famous for.
We have created a fully guided itinerary to a destination that has previously had little in the way of ski package holiday options available from the UK. It's a chance for anyone who can ski or board to explore a relatively untapped tourist destination with a company that has an excellent track record in organising adventure style ski trips.
Georgia is the world's oldest wine making country and produces good local and high-end fine wines that rarely make it past the border. The food has a fantastic reputation – with influences from nearby Persia, Turkey and countries along the Silk Route, all blended together to create a uniquely Georgian flavour that comes with the kind of hospitality that ensures you never go hungry, or thirsty. We'll get to see a large proportion of the country, travelling to the far north west into the Svaneti region and the town of Mestia, with its unique architecture that gives it a UNESCO World Heritage status and that's before you look up at the huge peaks that are four or five thousand metres high
Tour Dates
28th January to the 6th February 2022
Full Itinerary:
The trip will combine skiing with experiencing some of the culture, food and wine of Georgia, a country nestled between the Higher and Lesser Caucuses Mountains that straddle Europe and Asia. The trip will include a stay in the country's capital, Tbilisi – fast becoming a hot spot destination for foodie city breaks, with its hipster bars and great value restaurants. Then it's time to hit the slopes of Gudauri, with its recently modernized lift system and new investment, making it the premier ski destination in the region then onto Bakuriani, another ski resort in this area of Georgia and finally we will then be heading north to see the spectacular Mestia area where the whole valley is a UNESCO world heritage site and spend a little more time skiing and soaking up the Georgian ski and cultural experience.
Arrival day 28th Jan
Depart on an indirect flight to Georgia (with one change en-route). There are a wide range of flights available and the actual decision on the recommended one will be made shortly but allow £400 - 500 for a return flight, this allows regional departures. We will be staying in the Rooms Hotel which is a great boutique hotel located in a former publishing house in the charming Vera neighbourhood. If you arrive for dinner we will organise a dinner locally although this is not included in the price.
Day 1 29th Jan
After breakfast we head for Tbilisi tour followed by lunch and free time
Welcome dinner accompanied by polyphonic show. Overnight in Tbilisi and we will staying in the Rooms Hotel again.
Day 2 30th Jan
We will transfer to Gudauri Ski Resort (at approximately 7 am)
Ski day in Gudauri and then we will take the Gondola down to the other side of the mountain and transfer to the Hotel, we will be staying in the in the stunning Rooms Hotel in Kazbegi Stepantsminda which has with magnificent views of the mountains
Dinner in the hotel
Day 3 31st Jan
Full Ski day in Gudauri
Dinner at a local family and overnight again in Kazbegi Stepantsminda Rooms Hotel
Day 4 1st Feb
We will set off in the morning and visit the sacred site of Gergeti Trinity Church (via 4 X 4 vehicles) and take in the stunning views of the Kazbeghi mountains. On our way to Bakuriani Ski resort we will stop for wine tasting at Chateau Mukhrani (lunch included)
Overnight in Rooms Hotel Kokhta.(dinner included)
Day 5 2nd Feb
Skiing in Bakuriani
Optional visit to open-air sulfur baths
Overnight in Bakuriani at the Rooms Hotel Kokhta (Dinner included)
Day 6 3rd Feb
We will transfer north over the magnificent mountains to Mestia via Kutaisi (lunch included)
Overnight in Mestia. We will stay in the Hotel Chubu which overlooks the picturesque Caucasus Mountains (dinner included)
Note: Due to the unpredictable nature of the weather and the height of the mountain e are currently planning on transferring to this area by road, however if the conditions and flights are operating we may take a flight to reduce the journey time if we do there would be an additional small charge estimated at €30 per person but this will not be known until the week we arrive
Day 7 4th Feb
Ski day Mestia ski area
Overnight in Mestia (dinner included)
Day 8 5th Feb
Ski in the morning then transfers to Kutaisi staying in the Best Western Kutaisi. In the evening we will have a farewell dinner to remember!
Day 9 6th Feb
In the morning we will have a tour of Kutaisi City before departing either from Kutaisi International Airport or transfer to Tbilisi airport
Package price and details:
Cost €3000 per person (based on double/twin occupancy) or €3250 (single occupancy)
The Price includes
9 nights accommodation on a half-board basis with breakfast and dinner daily,
3 lunches,
All lift passes
Entrance fees to sightseeing venues
Georgian cultural singing show Tbilisi
Wine tasting
Alll guiding and hosting by Mountain Heaven and local representatives
Airport transfers and internal travel in Georgia.
Not included
Meals not indicated
Drinks
Return flights from the UK to Georgia.
Travel insurance is also required and not included in the price.
Notes:
UK nationals do not require a travel visa for Georgia.
Want to find out more about Georgian Ski Experience?
Get in touch