Overview
When it comes down to it, so much of whether your ski holiday is a classic you remember for the rest of your life, or one you'll quickly forget, is down to just a few key factors, the biggest one of all normally your chalet's location.
Few are better placed than Chalet Soleil, a popular and cosy chalet located just 30 metres from the main chairlift and slopes up in snowsure Plagne 1800 in the vast Paradiski ski region. The chalet's lounge has lots of comfy seating around an open log fire and leads to an open plan dining area with a table big enough to eat all guests whilst French doors open on to a large south facing sun terrace overlooking the piste. Chalet Soleil's five bedrooms include two which can be used as triple rooms (each suitable for up to two adults and a child aged under 13) providing added accommodation versatility.
At a Glance
5 bedrooms sleeping 10 - 12 people
All en-suite or private facilities
Great location being less than 30m away from the piste and main chairlift
Free WIFI
Real log fire
Satellite TV
Hairdryers in each room
Ski Room and Heated boot warmers
Detailed description
First floor
Open plan lounge with real fire, leading through to the dining area with table
Large sun terrace accessed from the lounge with views of the piste
Bedroom 1: Located off the lounge, Double with a Single bed with en-suite toilet, bath/shower
Second floor
Bedroom 2: Twin bedroom with en-suite shower and toilet
Bedroom 3: Twin bedroom with en-suite shower and toilet (Note: beds cannot be put together)
Bedroom 4: Double bedroom with en-suite shower and toilet
Bedroom 5: Twin/Triple room with en-suite shower and toilet
Lower Ground Floor
Entrance to ski locker/boot room
Group Discounts
When you book the whole chalet you only pay for 11 people
What's included
Our catered price includes:
7 nights' accommodation
Continental breakfast with daily hot option on 6 days (self –service breakfast on the chalet staff day off)
Afternoon tea with freshly baked cakes on six days
3 course evening meal on six nights
A selection of complimentary hand-picked bottled wine served with the evening meal
Children's dinner at 6pm (if required)
Complimentary toiletries from the Bath House
Free WIFI and UK satellite TV and Bluetooth speakers
Dedicated and helpful service from all the Mountain Heaven team in resort
Pre-holiday assistance with help with booking you ski passes discounted equipment, lessons, massage and other activities in resort
Complimentary airport/train transfers (discounts are available if not required)

Fully private transfers from any local Alpine airport/station (whole chalet bookings only)
Shared transfers from Geneva for room by room bookings (strict terms and conditions apply)
Additional optional services available:
Fully private transfers at a small additional cost if you have not booked the whole chalet
Lessons
Wine upgrade to our Flagship chalet wine
Bathrobes
Discounts/Extra Charges
Under 12's deduct 10%
Unoccupied beds - If you occupy a double/twin room by yourself unfortunately we have to charge the empty bed at the full rate less £100.
Children are welcome in any of our chalets at any time and we do not have a policy of "child free" chalets, if this is important to you please discuss with us at the time of booking.
Note: Please note that no child or other discounts apply to the whole chalet price
Testimonials
Please read our reviews below and also checkout our Tripadvisor reviews by clicking on their logo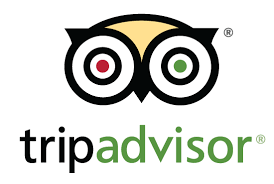 Fab food every night - great comfortable stay especially the muffins!

Flo and Ellie looked after us extremely well, we enjoyed all the foods Room:very clean!

Excellent location, staff friendly and very helpful.chalet would be enhanced with a hot tub facility onsite. Good boot room. Always clean and well presented. Must also thank staff for gluten free diet where appropriate. Booking was also problem free and all concerns were all met. skiing Weather was lovely too.

Great holiday as always. Jess and Elliott were fab hosts. Like the revamped chalet too!

Excellent hosts, fantastic location, and we were so lucky with the snow. Loved it.

Great experience. We had the double room downstairs we loved it. At the end of the day, so much depends on the hosts and hostesses, and our two girls were fantastic. Thank you for making our week special. Valentine

Great hot water.
Fantastic hosts (best we've ever had)
Great location.
Fab fire
Overall, fantastic holiday made by the wonderful hosts.

The hosts were great, very polite & helpful, we love the family atmosphere Mountain Heaven staff have & hope keep that approach for the future.

Very impressed with the quality of service from jess and Elliot Food and accommodation were above our expectations and jess and Elliotts help and advise regarding local restaurants and local area facilities were very much appreciated

Our overall stay was great, the service was fantastic and the chalet was clean. The food was as good as we have had in 6 years of catered chalets and staff very friendly and helpful.

Staff were excellent & Carolyn is a great asset. Food delicious.

Loved the hosts,they were very welcoming and helpful. Loved the food which was provided each day! Thank you!

We have had a lovely holiday and Flo & Ellie have been great hosts.

Very good value for Christmas week.
Very well organised, we found the hosts to be professional.
Log fire very nice.
The cakes were baked very well , lovely and fluffy We loved the breakfasts, "after 30 years of skiing this is the first time I've had a full English breakfast" (mark 2016)
Notes: room 2 bathroom door does not shut. Room 1 lacking bedside light.
Overall very good , Thank you

Ellie and Flo have been fantastic and really looked after us all, including Charlotte with her allergies. The kids have rated everything from Chalet to Ellie and Flo, ten out of ten. Another great holiday. See you next year.

The chalet was fabulous as usual! Stayed here 4 times now and its better than ever. Jess and Elliott were very good hostel hosts, friendly, accommodating and great chefs.. Couldn't say any bad words about them, they truely made the holiday special! Great location and the skiing conditions were spot on. Would definitely book again. Thanks!

Jess and Elliot couldn't be more helpful. Lovely with the children, never complaining about changes to menus, really great! Chalet Soleil is creaky but has the most brilliant location - above the ski hire shop and SO close to the slopes! Brilliant holiday thank you.

Very impressed with the standard of the hosts and the quality of the food - the chalet worked well for our group great sitting area /meeting place after skiing to chat and eat yummy cakes!! The chalet was a fantastic location

An excellent location very good chalet hosts.
And a brilliant holiday the best ever

bed linen, toiletries and beds we very comfortable and good quality. Quality of food and ingredients are excellent. Jess and Elliot are a credit very obliging and accomplished chefs. Communal areas are very well kept and extremely comfortable. Location perfect. Our overall experience was good and will be seeing you next season.

Head Office service and responsiveness was excellent, Elle and Flo were very good chalet hosts and made us feel very welcome.

Chalet very cosy, Jess and Elliot are exceptional hosts, would definitely book again with Mountain Heaven Thanks for a fabulous week

The food was extremely good and our hosts were great company ( and also sometimes helpfully invisible!). Cleanliness also good.
we've had a great week and would come again in a heartbeat!!
And will miss Ellie and Flo hugely!!!!
David Montgomery

Feb 2016

Stansfields and Bates

29/12/2016
Meet your host
Liam Pinnell
Hey, I am delighted to be your Chalet Host this season. I am 22. Having spent the last two years of my life travelling & living out in Australia, I decided I'm not going to stop now. I am however decided that that's quite enough sun, heat & sand for me and wish to trade up for snowy mountainous peaks. I am also keen to practice a second language.
I will actually be fairly fresh on the slopes, only ever snowboarding once before. No issue for you though. From first working in Hospitality over 3 years ago, I have loved it. I have great passion for cooking & love for food. I'm thrilled to now be a member of the Mountain Heaven team. My capabilities will bring reliable helpful service, with friendly professional personality. Allowing you to relax in your time off the slopes. I take pride in my work and look forward to being the person making sure you have the best experience & comfort in this home away from home.
Food & wine
Mountain Heaven is a small company with a big wish: for you to enjoy an amazing ski holiday. So put your feet up and let us look after you, taking care of all the cooking and cleaning so you can make the most of your precious time. During your stay we will serve you hearty breakfasts, tasty home-made cake for afternoon tea and a delicious three course evening meal each evening for six nights of your stay, all complimented with unlimited bottled wine.
Breakfast
As skiers ourselves, we know how important breakfast is to set you up for a good day on the mountain so take your pick from porridge and eggs cooked to order, French bread, preserves, flaky croissants, yoghurt, muesli, cereals and each day a differing cooked option which includes sausages and bacon, fluffy pancakes, scrambled eggs with smoked salmon, all served alongside fruit juice and freshly brewed coffee or our specially imported Yorkshire tea.
Afternoon Tea
It's a favourite chalet tradition, coming back to your chalet at the end of a hard day on the piste to a freshly baked cake along with tea and coffee.
Dinner
Put your feet up and relax with a Vin Chaud while your host cooks your delicious three course candlelit dinner. Our evening meals are friendly and sociable so you can take your time and enjoy the food in a dinner party atmosphere.
Our menu is freshly prepared to create delicious wholesome dishes that range from local mountain favourites such as a traditional rich boeuf bourguignon to delicately fragrant chicken all served with delicious accompaniments and seasonal vegetables. We finish with scrumptious desserts such as a classic warming apple crumble or a melt in your mouth chocolate fondant. All of our food is complimented with a choice of handpicked wines supplied by our wine merchant Le Verre Gourmand and finally we round off the evening with freshly brewed coffee and tea.
Wines
Your host will serve our house wine throughout the meal which we have specially chosen to accompany the dishes on our menu. We have a good selection of white and red wines based on our pre-season wine tastings which we do every year plus invaluable feedback that we receive each year from our guests. In addition when you book the whole chalet you may upgrade to our premium selection please contact us for details
Children's Meals
We are always happy to provide an earlier evening meal of family favourites, for our younger guests, just let us know their likes and dislikes and we will do the rest.
Special Diets
If you have any particular dietary requirements please talk to us beforehand so we can do our best to get things just how you like it. We are able to source some ingredients for you as long as we know beforehand. Vegetarian options are available on our normal chalet menus and there is no charge for this.
We can cater for other special diets such a vegan, gluten-free, dairy-free, wheat-free, specific food allergies. Etc. There will be a charge of £40 per person per week. Any dietary requirements must be advised to us at the time of booking in order for us to be fully prepared. Due to our delivery service for food it does mean that we cannot cater for any special diets that have not been notified to us at least 2 weeks before arrival.
Staff Day off
Our chalet staff have one day off during your stay. On their day off breakfast is provided for you and it will be all laid out the night before. In the evening it's a great chance to try out one of the local restaurants; your chalet host will know all the good ones and will be pleased to make a reservation for you.
Mountain Heaven "Plus" Service Option
We offer a Mountain Heaven "Plus" option to all guests who have booked a whole chalet and wish to upgrade to this service. This enhanced service includes, canapes, our candlelit three course dinner accompanied by our premium wine together with a local cheeseboard and freshly brewed coffee, tea and chocolates. Please let us know a couple of weeks before your holiday and we will arrange everything for you. For full information including the charge see our extras page or contact us.
Sign up to our newsletter!