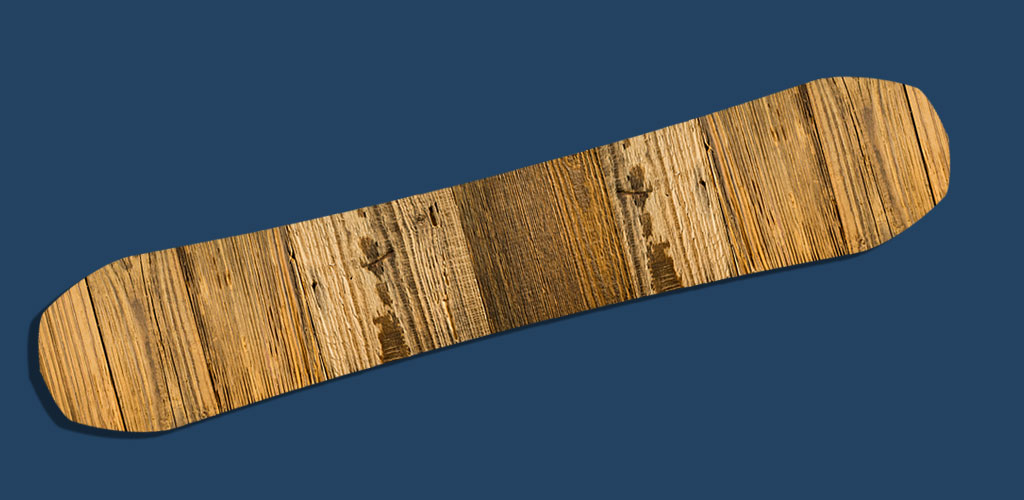 Ski's & snowboards made from wood have been around for many years and wood still has its place even in this high tech age of advanced alloys, carbon fibre and digital connectivity. Can they really perform as well, if not better than modern equipment? Does wood have a place in the skis and snowboards of the future? Absolutely.
Wood has always been 'at the core' (sorry for the pun) of skiing and snowboarding and it's quite obvious that the type of material used for any ski or snowboard design will affect it's performance. However, the type of wood that is used can vary but many ski's use several different types of wood laminated together in order to achieve a unique set of handling characteristics. Modern science has scarcely provided us with a material as stong, light and flexible as wood, then there are the ecological benefits. A great example of this are the new X.O skis, their power comes from a traditional wood core but engineered with cutting edge technology.
Every year we see the emergence of new ski and snowboarding products, there is a strong trend toward digitisation of gear, for an example see our article on heated insoles you can control with your phone. However there is another trend in new ski gear. Can you believe it? Some aspects of the old ways seem to be making a comeback.
A growing trend: Handcrafted, sustainable and using traditional materials
The trend towards sustainable product design is now channeling the natural real wood heritage of winter sports into a range of new wooden made and wooden styled products. Skiing and snowboarding can have a huge impact on the environment, maybe it's time for skiers and snowboarders to 'green up' their acts and get involved in the more sustainable next generation of ski and snowboard gear. With that being said, we have a range of brand new sustainable wood based ski products for you to take a look at! You can find many of these products on Kickstarter where you are able to support the inspiring and bold designs that are changing the ski industry for the better.

Natural wood ski & snowboard products