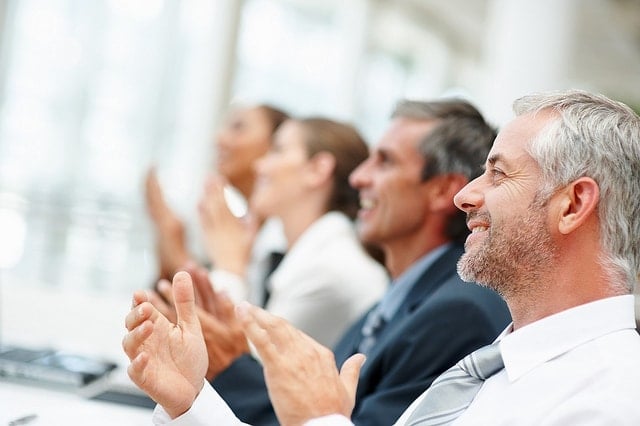 For some, corporate trips – and particularly teambuilding exercises – have a bit of a bad reputation. Some people think that such excursions, where groups of colleagues are sent away to an unfamiliar destination either for a conference, to get to know each other better or for both, are clichéd events that can be nothing short of a waste of time.
Anyone who has been on a successful business trip, however, will know that – with the right planning and execution – the complete opposite is true. Teambuilding and holding conferences in an exciting location can be an activity that individuals and the group as a whole will enjoy and, if it is done right, the event will make a positive difference to the working practices of the business involved, as well as creating lasting memories for all the right reasons.
We spoke to Teambuilding Solutions, one of the UK's foremost providers of corporate teambuilding events, who explained why they believe this activity is far more important than perhaps some might think: 'We would argue that team building exercises aren't only for bringing a team together; they're essential for the success of your business. We've all heard the saying 'no man is an island' and this is certainly true when it comes to running a business. This is why it's so important to keep your whole team working productively together'.
And when it comes to the best locations to achieve this, where better than the ski slopes and chalets of La Plagne and other premier winter destinations in France and Switzerland? We cater for corporate ski events and would gladly host more. In this guide, we will take you through a few reasons why we think you should consider skiing as an option if you are looking to plan your businesses' next corporate getaway.
1) Combine business and pleasure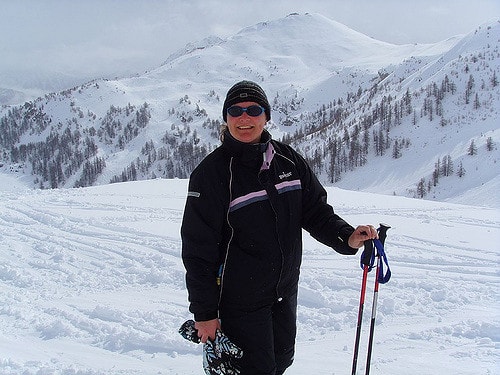 If you have experience of planning business trips in the past, the chances are that you will have had to put the emphasis on either finding somewhere with excellent conference facilities or the potential for fantastic teambuilding experiences. With a skiing getaway, you do not need to make that choice, as both options will be readily available.
The villages and towns which serve many of Europe's finest ski resorts are equipped with first class conference facilities where you and your colleagues can get to grips with the latest developments in your company or industry.
And once you have got all of the hard work out of the way, you can hit the piste and get away from the pressures of work in the best way possible. Any delegates who are experienced skiers will be more than happy to make their own way around your resort of choice, whilst ski lessons can be easily arranged for those who may be new to it and a little nervous about their first time traversing the powder.
Teambuilding Solutions divide their exercises into five categories:
1) Building communication
2) Promoting problem solving and decision making
3) Encouraging adaptability and planning
4) Building trust
5) Nurturing a cooperative spirit
and believe that the unique opportunities presented by corporate skiing trips 'can be tailored to incorporate all of the above'. Specifically, they suggest 'getting delegates to plan meals or your daily ski plans'. The experts at Teambuilding Solutions note that 'we believe in this so much, we did our first company ski trip in 2015!'.
2) Save money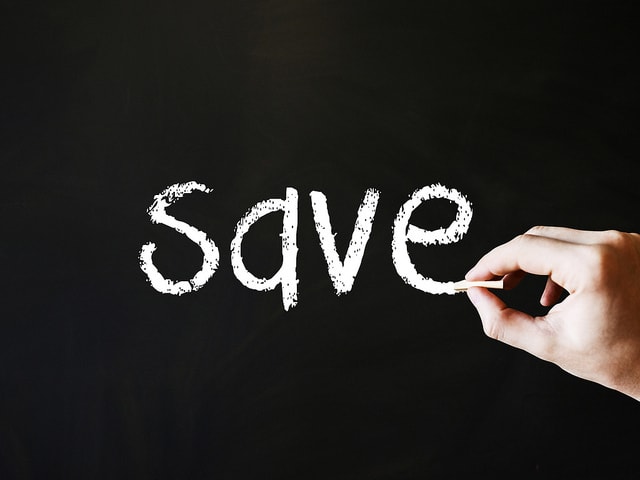 Anyone who is involved in the world of corporate events will know that the costs of hosting such an occasion can be frankly eye watering. However, it may surprise you to learn that a skiing corporate getaway is one of the most economical options out there.
There are two reasons why skiing will work out as a more affordable choice than you think:
The first is simply where the resorts are based. If you are used to holding your events in London or any of the world's other major business hubs, you will not need us to tell you how prohibitively expense venue hire can be. In the otherwise sleepy Alpine skiing resorts, however, the prices will be more akin to what you would find in a provincial English town.
Secondly, choosing to book your staff into self-catered ski chalet accommodation will be one of the most economical choices you will ever make as an events planner. Whilst providing individual rooms in fully catered chalets could be a pricy pick, the self-catering option is an inexpensive way of keeping your staff happy: they will be able to enjoy privacy in their well-furnished individual rooms, and will of course also be waking up to incredible views of the mountains.
3) Rely on help from the experts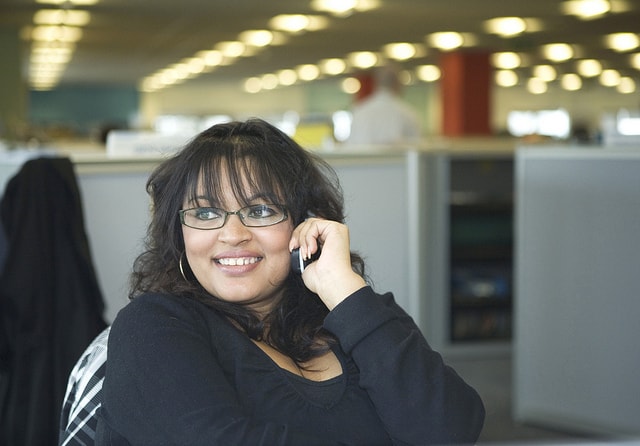 It is also important to bear in mind that successful ski trip operators need to be experts at what they do. The remote locations of most ski resorts means that staff and their managers have to be accomplished logisticians who are experienced in getting their customers to and from their points of arrival and departure with a minimum of fuss.
Don't forget, however, that no matter how experienced and professional your teambuilding company of choice is, it is you – the event organiser – who will need to decide what your staff are meant to achieve from the trip in the first place. As Teambuilding Solutions explain, 'team building exercises aren't effective in a vacuum – that advice comes directly from a company that provides these exercises! In order for your company to benefit from these exercises, you must be clear on exactly what you're trying to accomplish. Identify your reasons for the team building exercises and share them with your employees'.
Teambuilding Solutions told us what the most common reasons are for booking teambuilding trips, and why establishing these reasons before booking the event is so important: 'The reasons we most often hear from our clients include a need to improve communication, develop creativity and build trust and teamwork between different departments. Once you know the qualities you want to encourage, you can choose the team building exercises designed to accomplish your goal'.
4) Enjoy first class accommodation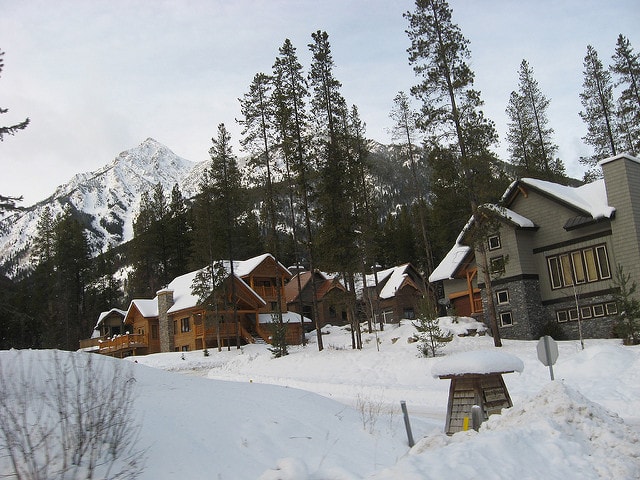 As previously discussed, choosing skiing for your next teambuilding or conference break does not mean that you will need to skimp on the accommodation. Depending on your budget and requirements, the various resorts available to you will be able to cater for whatever size group you are putting up without compromising on style or comfort.
The incredible mountainside locations of the ski chalets will be a world away from the urban outlooks your staff may be used to when staying in city centre hotels and, as we have already mentioned, this unforgettable choice is not one which has to break the bank.
5) Wine and dine in style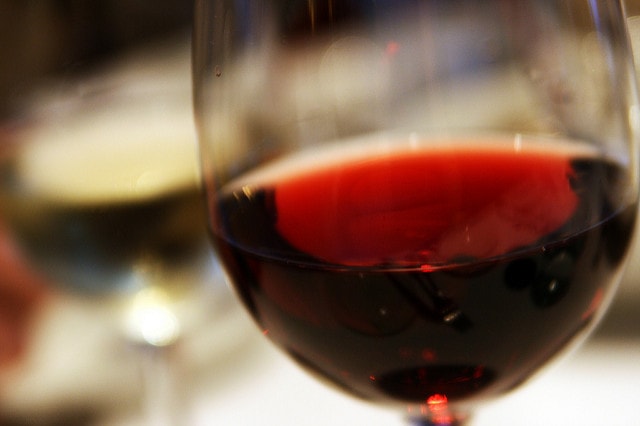 Of course, one of the best things about staying in ski resorts is the chance to sample the amazing food and drink which is available at the various restaurants in the villages and mountains that surround them. And there is no reason why your group won't be able to sample all these culinary delights themselves whilst they are on their break.
If you make your plans in advance, you can take all the hassle out of arranging food by having breakfast and lunch delivered straight to your conference facility, ensuring your delegates will be kept full and happy throughout all those meetings.
Low-cost but top quality local dining options will provide a way for staff members to relax and get to know each other better in the evenings and, for an end-of-getaway treat, why not push the boat out and book into a high class restaurant for your final night together?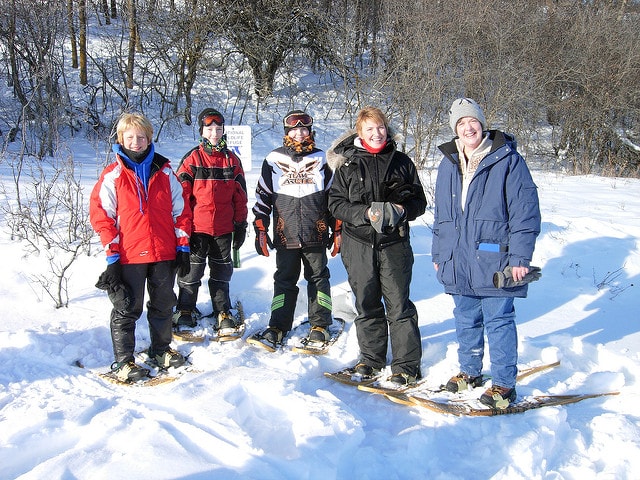 So, given all the reasons listed above, you should now be in no doubt why skiing should be right at the top of your list of potential options when planning your next corporate getaway. If you choose to hold your next conference or teambuilding event on the slopes, you can be sure that it will be an experience none of your staff will ever forget!
Image Credit: tec_estromberg Daniel & Kate Images Money Highways England Derek Blackadder Quinn Dombrowski USFWS Mountain-Prairie
Share this article