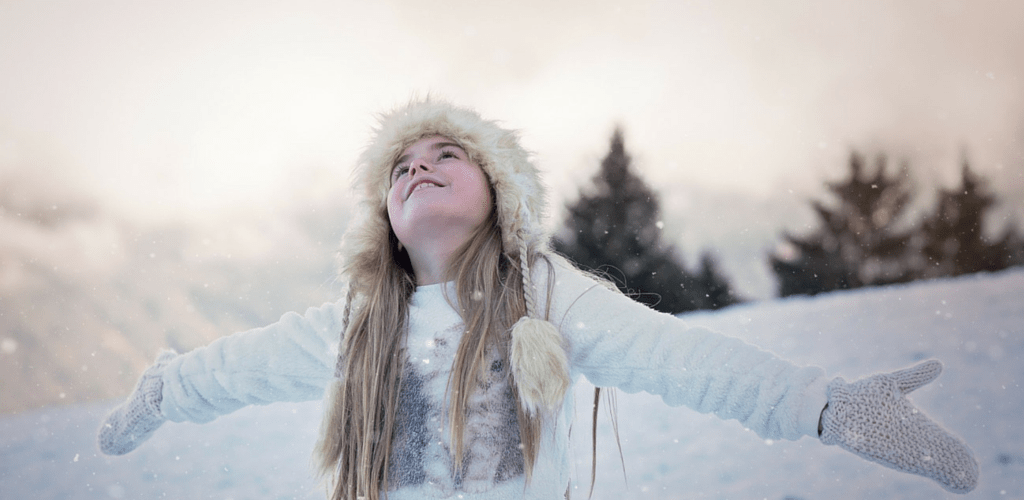 As a family-owned ski company based in the Alps, we know just how wonderful ski holidays with the family are. But they're not without their challenges, and the thought of taking the kids skiing for the first time is sure to leave some parents with wobbly knees!
Whatever kind of ski trip you choose, whether you fancy a couple of weeks in a chalet in Morzine or catered ski accommodation in La Plagne, there are a few top tips that all parents should live by when taking the kids skiing for the first time and every time. After speaking to some of the top family ski holiday experts around, we've got together eleven tips that will help you plan the perfect family ski break.
Kristen Lummis runs the excellent ski blog Brave Ski Mom. As an experienced partaker in family ski holidays, she gave us some excellent tips that will put you in good stead for a ski holiday with the kids.
1. Make life easier by giving every member of the family a dedicated boot bag where they can store their ski boots and gear. Keep the bags packed and at the ready. Then when it's time to go on holiday you're not scrambling, looking for everyone's gear.
2. Carry snacks. Little kids, especially, get hungry when active in the cold. Carry some energy-loading snacks in your pocket to share on chairlifts. Not only will the snacks keep everyone happy, but staying well-fuelled will also keep everyone warmer.
3. Let your kids set the pace. Family skiing is more fun if everyone is happy. Ask your kids to study the trail map before you go. Then when you're out skiing together, let them choose the pistes (or off piste) and set the pace. They will stay more interested if they are in control! And if your kids are stronger skiers than you are, it's a great motivator to try new things.
4. Take lessons. No one, no matter how many years they've been skiing or how well they ski, is too good for lessons. Even World Cup athletes like Lindsey Vonn are constantly working with coaches and instructors to continue improving. Sign up for lessons and sign up your kids, too. If you're an expert skier, ask the instructor to help you refine your technique and show you "secret" places on the mountain you might not have found otherwise.

Colleen Lanin, Founder/Editor of TravelMamas.com, has been blogging about family holidays for seven years – her travel tips are tried and tested, and ski holidays are just one of the many areas where she offers advice worth listening to.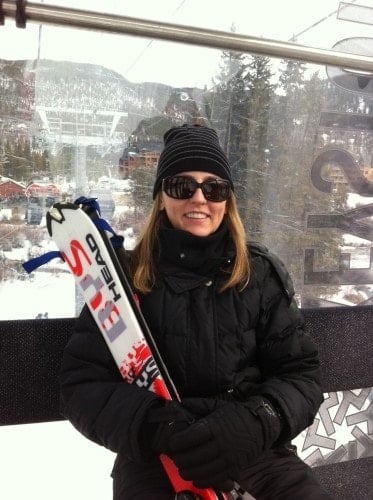 5. Even if you are an advanced skier, I recommend signing the kids up for ski school. Children listen ever-so-much-better to adults to whom they are not related when it comes to learning a new task! Don't insist on family lessons, either. Do you ever notice how your children are so much better behaved and polite at school, for the babysitter, or on a play date at the neighbour's house than they are for you? Without the distraction of mom and dad around, your kids will probably listen to directions more closely and overcome bigger inhibitions.
Who better to suggest how to have a great ski holiday with the kids than a snow-loving Mary Poppins? Tess from childcare provider T4 Nanny has spent over 10 years offering childcare to parents enjoying ski holidays in France, including in the popular family ski resorts of Courchevel, Meribel and La Plagne, and is also a mother of two. She knows ski holidays and she knows kids – here are her top tips:
6. At altitude everyone tires quicker so pace yourselves and don't overdo it. Drink plenty of water and encourage your children to drink. When driving up the mountain with infants get them to drink, the swallowing action will help them equalise their ears avoiding earache on the way up!
7. When dropping children off at ski school put the following in their pocket: snack, money and a card with parent's contact details.
8. Babies are better at wearing goggles over sunglasses as they are harder to pull off!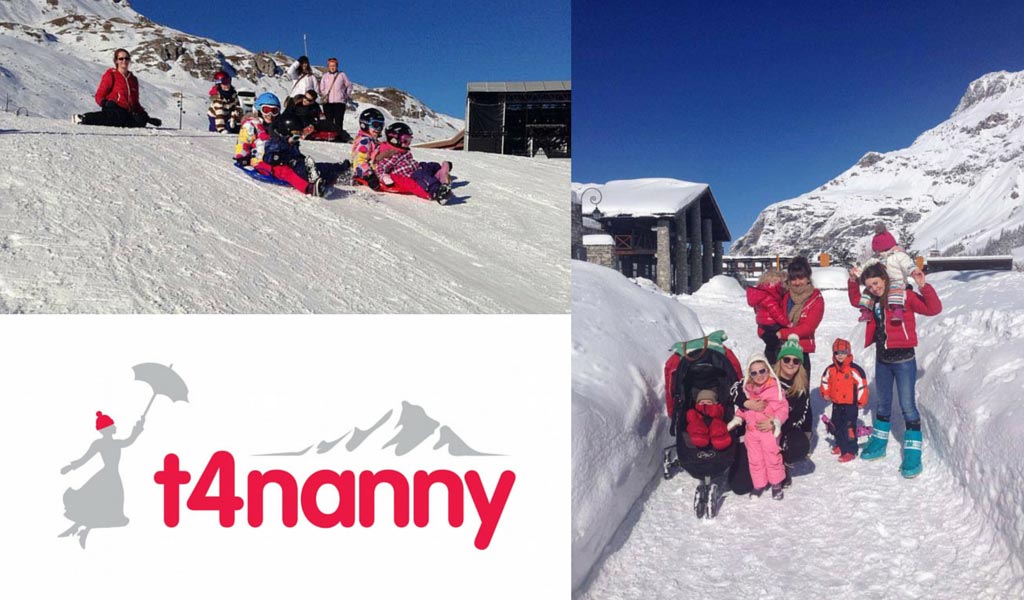 Mum and business owner Angelique loves ski holidays with her family. In her quest for a great-value ski holiday she pulled together a number of tips she has gathered from her experience of looking after four kids – you can read them all in her blog, but this is our favourite:
9. Lost ski gloves are the biggest pain, literally! So attach them to string to run through their jacket, or get ones that have wrist straps to keep them on. And in case that doesn't work take spares! Most importantly they need to know, NO taking gloves off on chairlifts! Teach them to selfishly guard their skis, poles, helmets, hats, and everything else, so nothing goes missing.
Last but not least we have us – we've been providing ski chalet accommodation to families for 16 years and have enjoyed many ski holidays ourselves.
10. It's good to plan as much in advance as possible when taking a family ski holiday. Pre-order lift passes and pre-book lessons and equipment as these get fully booked. We offer a free service where we collect your pre-ordered ski passes and deliver them to your chalet so you don't have to stand in long queues, why give yourselves this added stress? Once you've sorted all this you can just relax and enjoy your holiday.
11. It's worth having a think about children's food before you go as they get very hungry whist skiing. In all our catered chalets we offer a children's early sitting for the evening meal. This works well when children are young and are too tired and hungry to wait until 7.30pm to eat. When our children were small we used to give them high tea around 6pm, then they would crash out in front of a film and we could take our time to enjoy our evening meal with a few glasses of wine. Think about what works best for you and your family, and let the chalet know in advance – if your child will eat everything and anything then great, but if they prefer to eat pasta every night, then it's better to know so they can be catered for. There's nothing worse than hungry children on a ski holiday!

Although we could go on, if we had just one piece of advice to impart with you, this is it:
Get out there and have fun, don't take yourself too seriously as there's nothing like a good family mess about on the slopes.
Have you got any more useful top tips for first-time family ski holidays? We'd love to hear them – post them in the comments below.