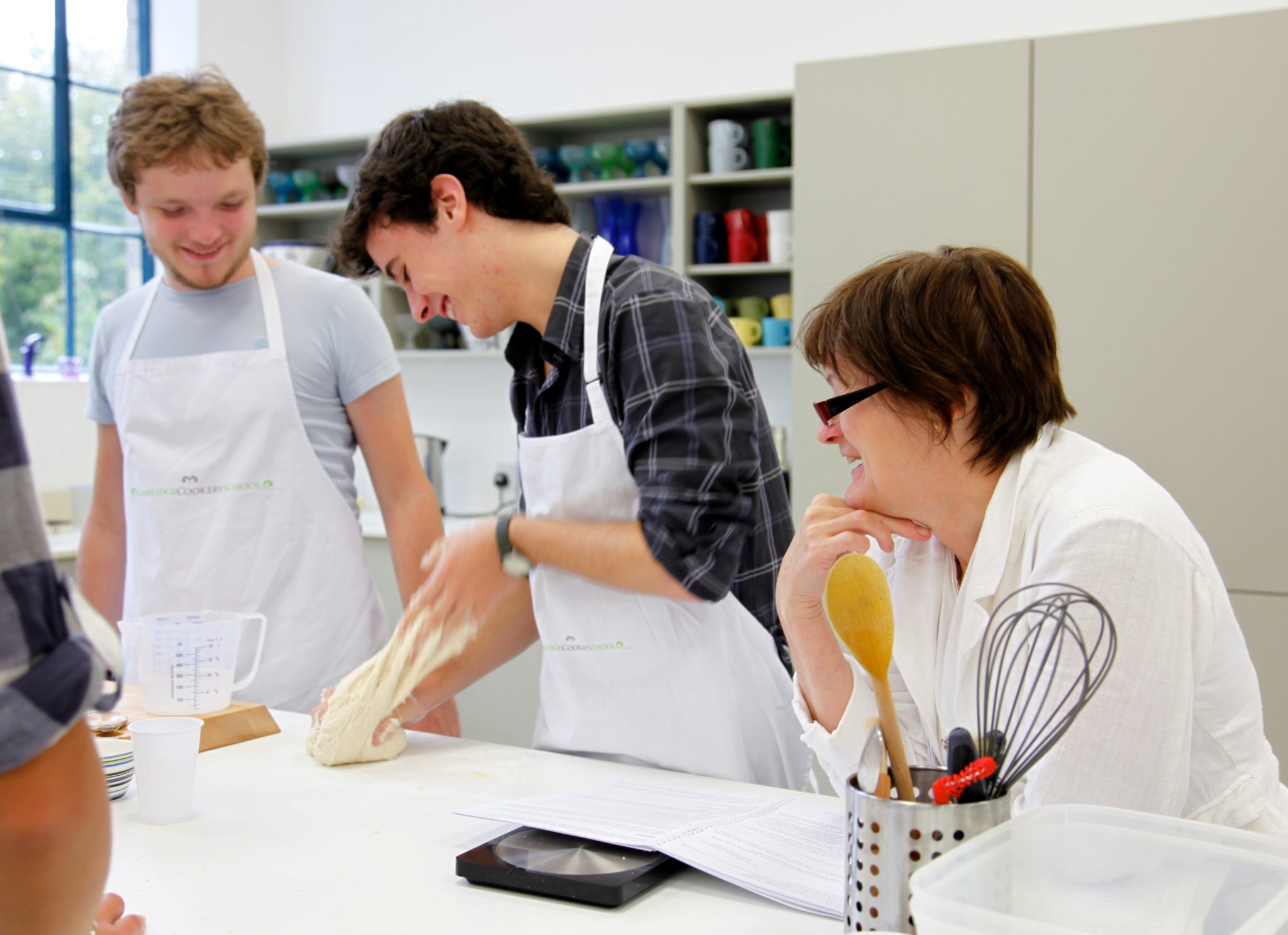 If you like the idea of looking after a group of guests in a chalet on a picturesque mountain in glorious sunshine and surrounded by loads of snow, then a chalet host job will be perfect for you.
There are so many reasons why being a chalet host is a great job and being able to work in ski chalets in Courchevel and other top ski resorts is just one of them. However, chalet hosts have to get to grips with catering for groups of people, meeting the expectations of both your guests and your employers. To be a successful chalet host you need to provide exceptional customer service and to offer support to the guests that are staying in the chalet, and this includes cooking.
If you like the idea of becoming a chalet host then one of the essential skills you need is to be a confident cook. Fortunately there are a number of specialist chalet host cookery courses on offer from cookery schools across the UK and we have compiled a guide of the best ones.
Avenue Cookery School, London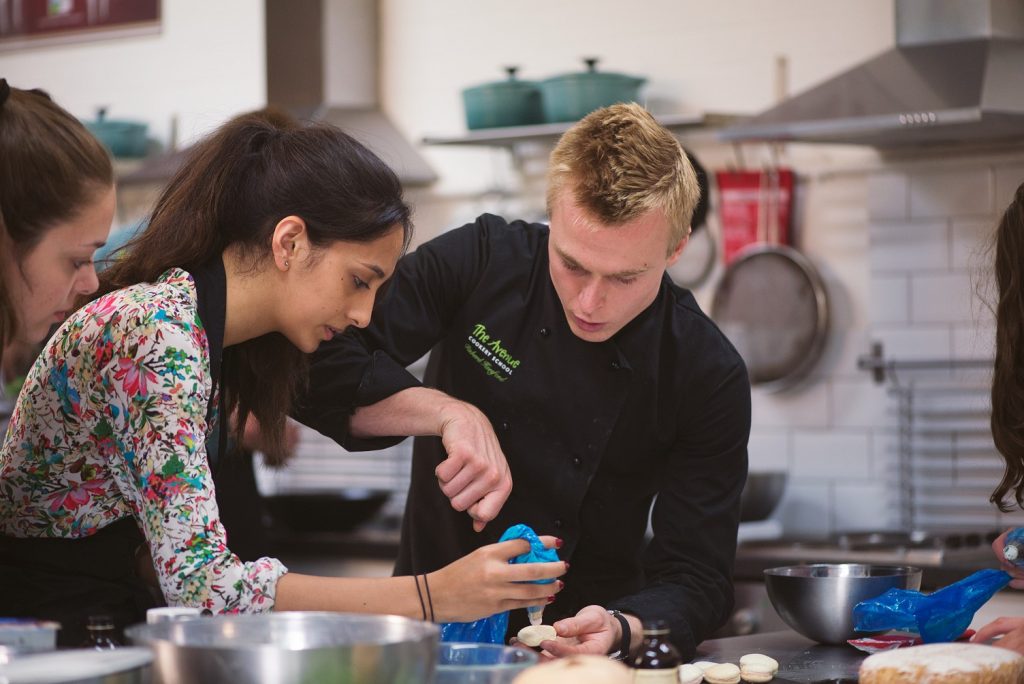 Established in 2004, the London-based Avenue Cookery School – now a family run school – thrives on all things foodie and incorporates love and enthusiasm into carefully structured Chalet Host courses.
Teaching students of all levels to understand food, the cookery school's courses move away from cookbook dependency and get their students to start treating recipes as sources of inspiration and guidance!
The team at Avenue Cookery School have years of experience in both cooking and chalet hosting and have plenty of discovered skills and handy tips to share with those who want to come and join their kitchen adventures.
The Avenue offer hands-on, fun and upbeat one and two-week courses throughout the year, equipping their pupils to be a chalet or seasonal host.
During the chalet courses students are taught cooking, cleaning, budgeting, stock rotation, table laying and all other necessary skills needed to host large numbers with ease and organisation.  You will leave with the Avenue cookbook, apron and chalet bible along with the confidence to cook independently.
Orchards Cookery, Worcestershire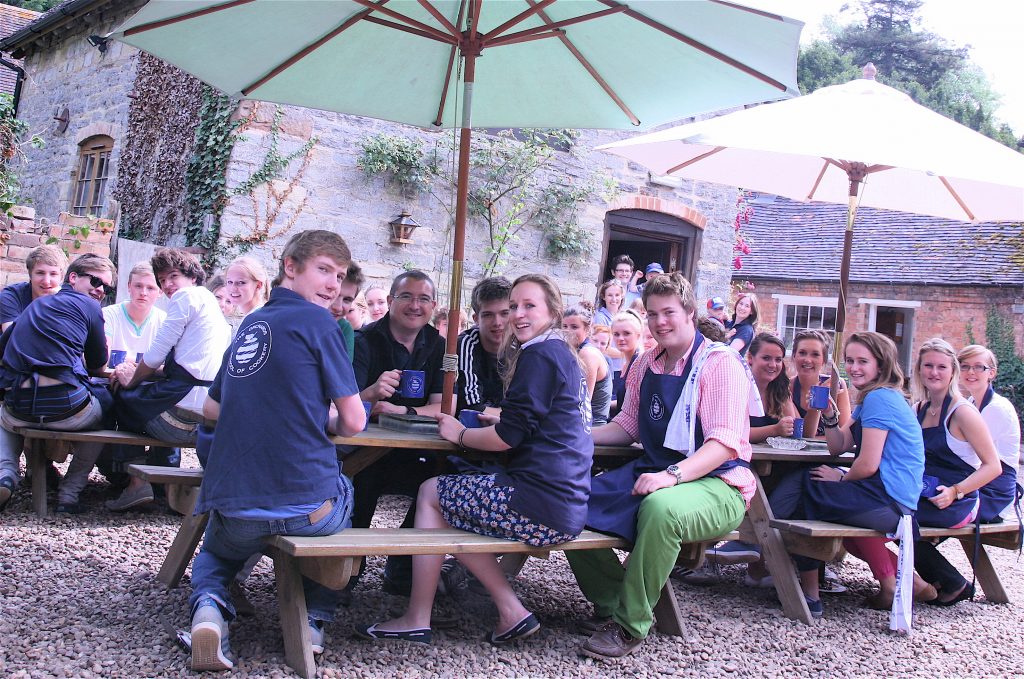 Orchards Cookery is a multi-award-winning cookery school based on a farm near Stratford-upon-Avon that specialises in training and recruiting chalet cooks.
The five-day or two-week residential courses offered by the renowned cookery school are intensive but great fun, with dinner parties in the evenings.
The school opened in 2003 and has recently expanded, enabling the school to train over 1,000 students every year. However, class sizes are small, with eight students in each kitchen.
The courses are taught by experienced chefs and the team have well over 50 accumulative ski seasons under their belts.
Students are provided with; five weeks of menu plans, a colour cookery book (with over 400 recipes), a detailed "Chalet Guide" that contains all the information you will need to know about running a chalet, help and advice with CV writing, interview training, ski company presentations and interviews at the school, the opportunity to take the Level 2 Award in Food Safety in Catering, a wine tasting course and an introduction to avalanche safety.
The Hive Cookery School, France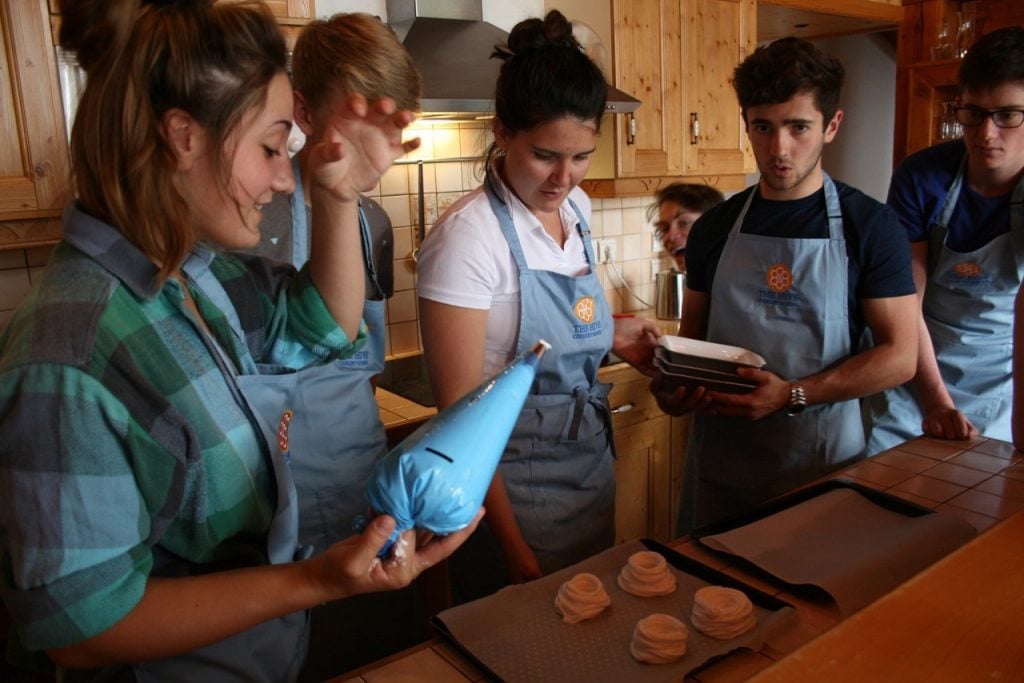 The Hive Cookery School is based in the beautiful French Alps and the famed school runs one- and two-week cookery courses for aspiring chalet hosts during the summer.
Students get to live and learn in a typical alpine chalet in the village of Plan Peisey, near Les Arcs, and pupils will learn how to run a chalet confidently and successfully from experienced chalet hosts. Plus, The Hive Cookery School helps students to secure a job with the likes of Mountain Heaven by giving you advice on your CV, cover letter writing and interview tips.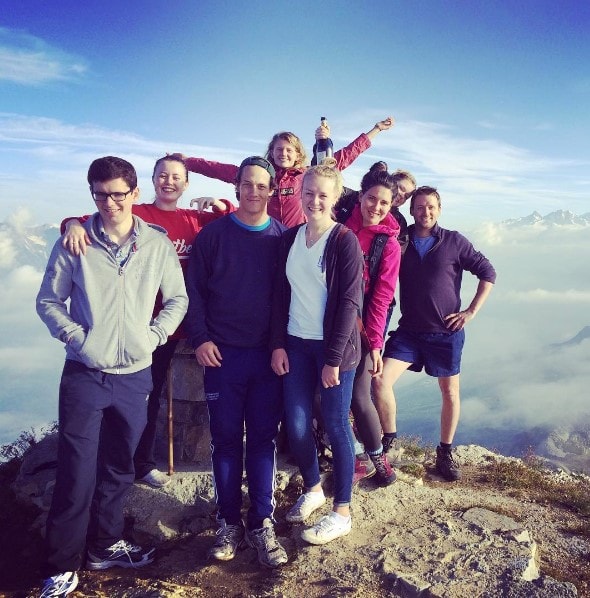 Despite the school's culinary courses being packed with both practical and theoretical workshops, The Hive Cookery School allows students to enjoy the amazing location too. There is the chance for pupils to explore the area on foot, by bike, on horseback or by white water rafting on the rapids in the valley!
The Cambridge Cookery School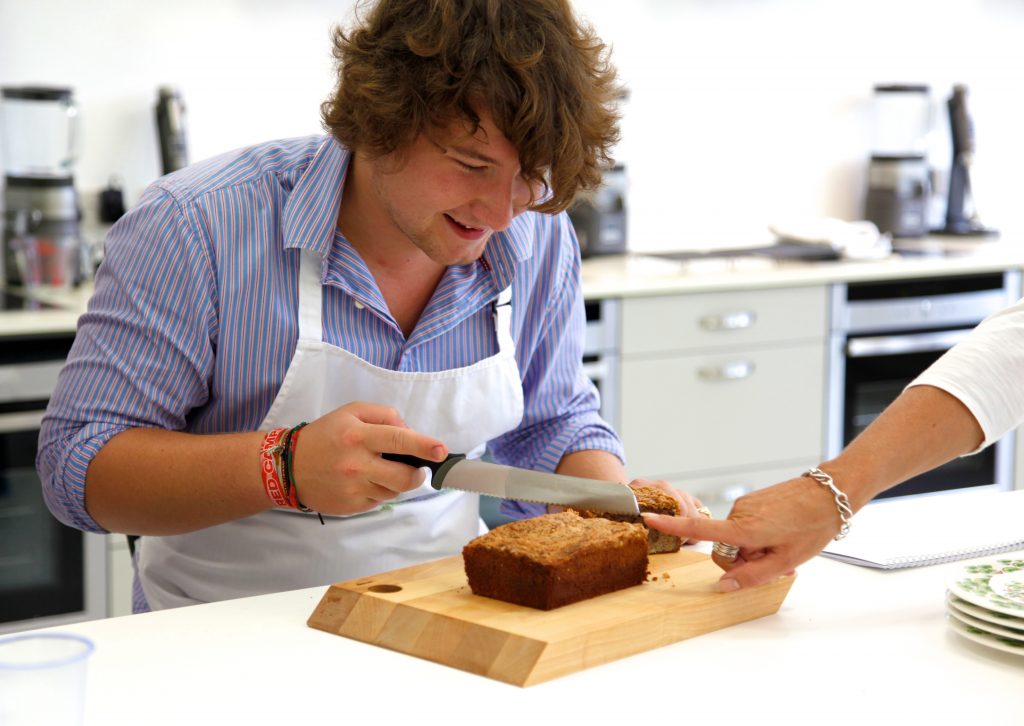 Founded in 2008, The Cambridge Cookery School is run by Tine Roche and business partner Liz Young.
The school is as far from the big "cooking by numbers" style cookery schools you could possibly get and instead their chalet chef courses are based on rigorous classic techniques.
Budding chalet chefs are equipped with all the professional building blocks vital for embarking on a ski season and cooking for guests.
The school's chalet course consists of seven highly intensive days with a fast tempo to cut down on the time and money you invest in training, so groups are usually small with a minimum of one teacher per six students.
Some of the topics the course covers include time management and menu planning, key cheffing and cooking skills, nutrition and special diet options, food presentation, budgeting and table-setting to name a few.
Mountain Chefs, Milton Keynes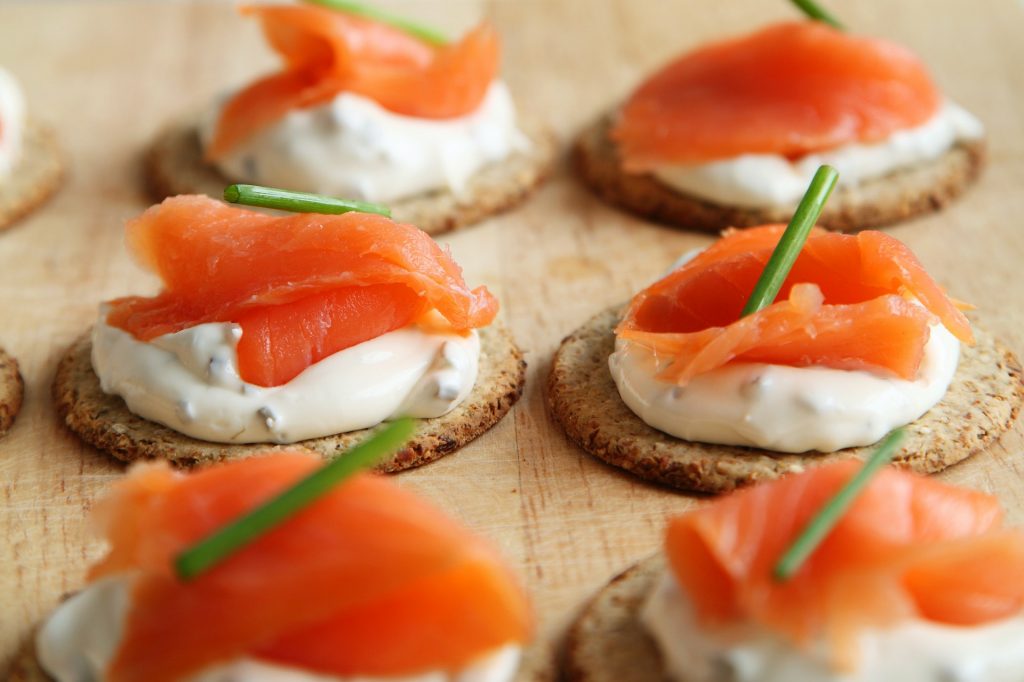 Mountain Chefs, which is located in the Old Granary on the outskirts of Milton Keynes, specialise in providing chalet chef gourmet cookery courses.
The Old Granary has six fully equipped, open-plan kitchens that allow students to have their own oven, sink, equipment and work space.
Mountain Chefs courses are very hands-on and have been specifically designed to cater for people of all abilities, from the complete novice to the more experienced cook. The course will teach pupils how to prepare, present and serve gourmet cuisine.
In addition to learning the skills needed to become the best chalet host, the course will run chalet operations training and pupils will receive Level 2 Kitchen Health and Safety Accreditation.
The schools teachers have a wealth of experience in alpine cooking and upon completion of the course students will be assessed and recommended to apply for positions that they are best suited to.
Kenton Hall Estate, Suffolk
Kenton Hall Estate offer a highly-acclaimed chalet cookery course that has been designed specifically for those wishing to spend a ski season in the snow.
The expert teachers at the estate will teach pupils the art of becoming the perfect chalet host including all aspects of hosting, budgeting, shopping, menu planning and chalet cleaning.
On top of the course, students can attend a series of workshops and talks ahead of their season and the topics that will be covered include:
– A day in the life of a chalet host
– Menu planning workshop
– Wine tasting with Cellar27
– How to get your dream ski season job
The Grange Somerset
The cookery courses offered by The Grange Somerset are well-known for training chalet chefs in the UK.
The four-week long Essential Cookery Course that is offered aims to inspire people with cookery skills to raise their game in the industry and is ideal for those wanting to do a ski season as a chalet host.
Many students that come through the course go on to become well-respected chefs as the Essential Cookery Course covers all the methods and techniques that you need to know to be able to cook professionally.
All dishes students make will come from raw ingredients and will cover topics from filleting fish and boning meat to bread making and cider tasting.
As the course comes to a close students will cook their own menu, which will involve devising, planning and cooking a three-course meal of their choice.
Image Credit: Orchards Cookery, The Hive Cookery School, The Cambridge Cookery School.
Share this article