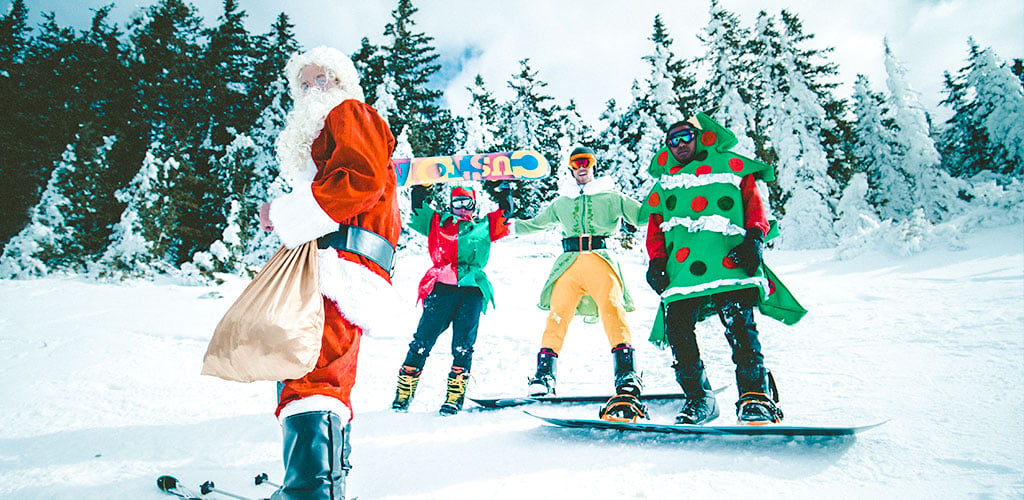 Have you ever wondered what a white Christmas would actually look and feel like? In the Alps you wouldn't even need to imagine.
Surrounded by traditional decorations, an insane amount of Christmas lights and of course snow, Santa's skiing up and down the slopes and hot chocolate available every where you turn, a Christmas ski holiday will be sure to exceed your expectations. Luckily for us, ski resorts don't close for Christmas, so get your Santa hat and beard at the ready for when you hit the slopes on Christmas morning.
Our resorts are full of festivities and catered chalets tailored to your needs so there is no need to worry, really. Whether you're heading off for a family trip or with friends, we provide great value for money and unforgettable experiences. Prepare yourself for fun-filled days, festive meals and cosy evenings in front of the fire. Mountain Heaven have everything to ensure you enjoy and get the most out of your Christmas break as it really the most magical time of the year.
Ever considered a Christmas break on the slopes?