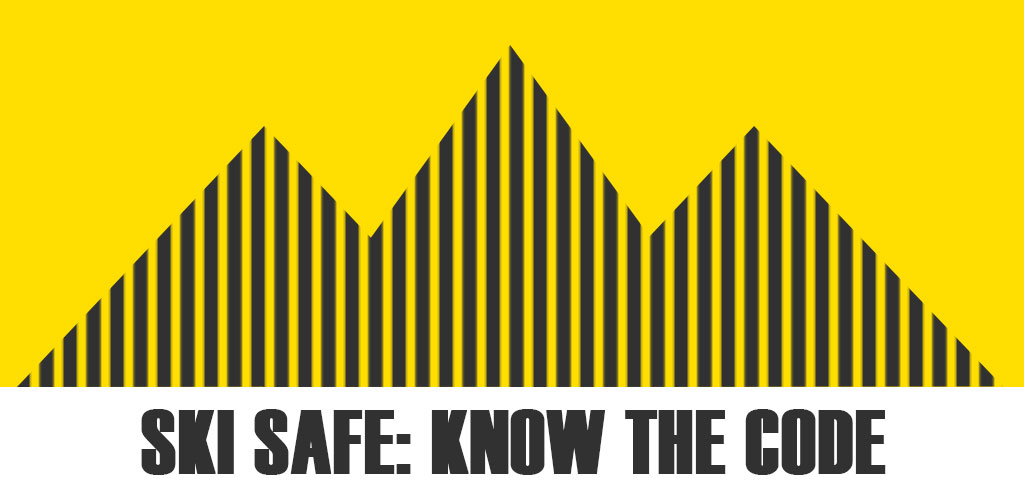 Skiing safety is everyone's responsibility, regardless of whether you are a beginner or an expert. This coming winter, skiers, snowboarders and other winter sports enthusiasts will be heading to luxurious ski chalets in Courchevel and other ski resorts across Europe.
You should always be aware that safety is paramount on the slopes, wherever you choose to go. With this in mind we have compiled a list of some key safety tips to remember when heading to the slopes this winter.
Use common sense
As the National Ski Areas Association (NSAA) states, common sense is one of the most important things to keep in mind when you are on a skiing holiday.
Using common sense in situations on the slopes will help stave off any potential accidents and this is something that is taught when you are learning how to ski.
You should always behave properly on the slopes, but this is even more vital if the ski slope is busy. Controlling your speed is very important and like driving a car you need to allow yourself plenty of time to stop or to travel around any obstructions.
You should never stop in the middle of a ski slope as this can potentially put yourself and other skiers at risk. Instead, you should communicate your movements to other people so that they are aware of your plans.
Wearing the right equipment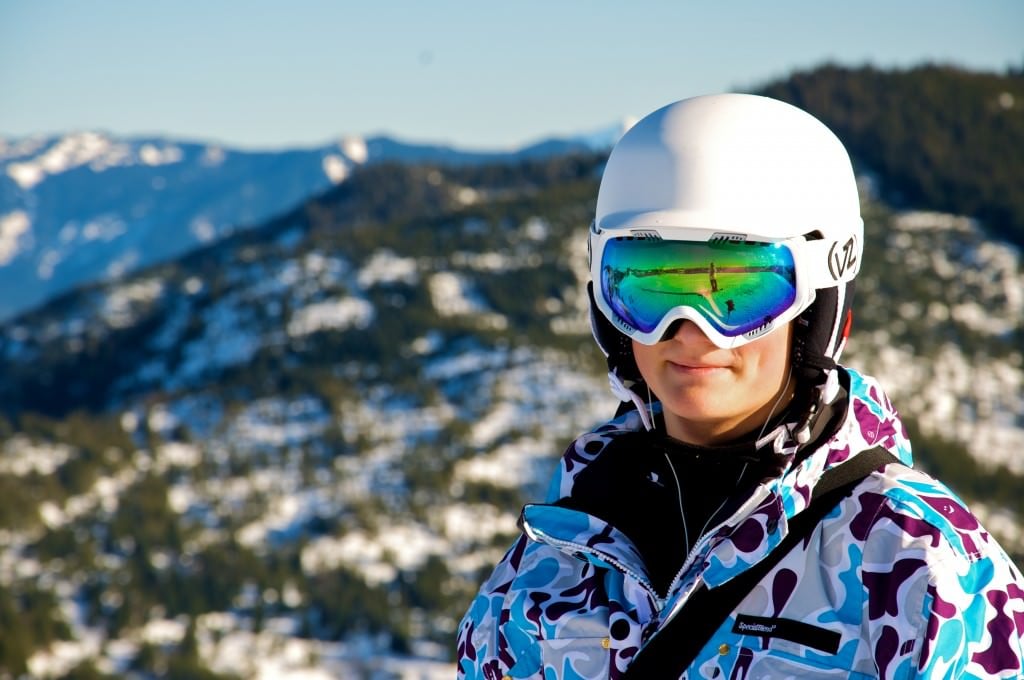 It is essential that you are wearing the right equipment when hitting the slopes.
Helmets are certainly an essential piece of kit, as although not all ski resorts have strict rules about wearing a helmet, examples such as Michael Schumacher's skiing accident are timely reminders that wearing a helmet could be the difference between life and death.
Ski boots and skis should fit properly. If you are renting equipment from the resort you are staying at, then you should take your equipment back if your skis or boots are too big or small.
Ski goggles are an essential piece of equipment as they protect your eyes from the elements, and goggles again need to fit properly. A ski jacket is also essential as it keeps you warm when on the slopes.
Don't drink and ski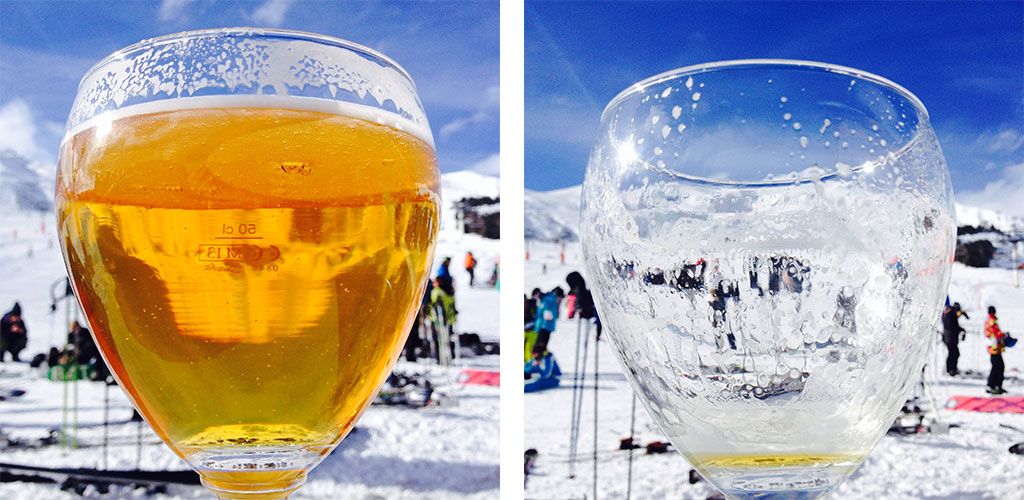 Drinking and then skiing can be a recipe for disaster, as not only can it invalidate your insurance, it can cause accidents.
As this post from the Daily Mail shows, we need to learn from the past, when an increase in accidents and deaths on the slopes in France and Austria was directly linked to skiing under the influence of alcohol, as well as excessive speed.
Don't ski if you are tired
If you are tired or ill then you might want to avoid skiing for the day. The likelihood of injury increases if you are overtired as not only will your awareness be reduced, but you are also more likely to pull a muscle or injure your knee, which is under constant pressure when skiing. Due to the active nature of ski holidays, you need to be extra aware of what your body is telling you and respond accordingly.
Tell the rest of your party of your plans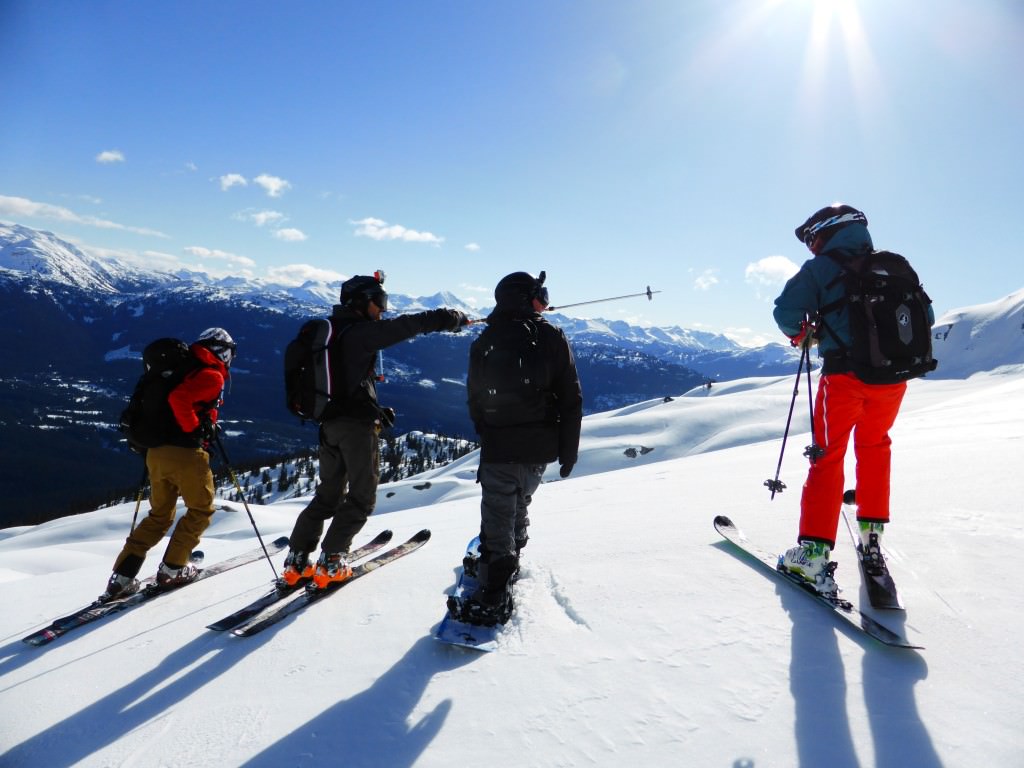 Telling others what your plans are when you go skiing is really important, especially if you are planning to go out skiing by yourself or if you are an advanced skier and decide to ski off-piste.
Ski snow reports should be checked on a daily basis, but the weather can suddenly change and it can be easy to lose the rest of your group. This is why arranging a meeting point is essential as others will be aware that something might have happened should you not arrive back at your meeting point by a certain time.
Be aware of avalanches
Most ski resorts will release daily bulletins that indicate the avalanche risk and are generally quoted from a five-point scale of increasing risk.
So, for example, a black flag at a French resort means there is an extreme risk of avalanche, whilst a yellow flag means there is a low or moderate risk, as shown on the CRW Flags website.
Before heading on your ski holiday you should read up about what to do during an avalanche by looking at avalanche awareness courses, such as the Avalanche Academy.
Image Credit: Alex Ristea, Johan Viirok, kcxd (flickr.com)