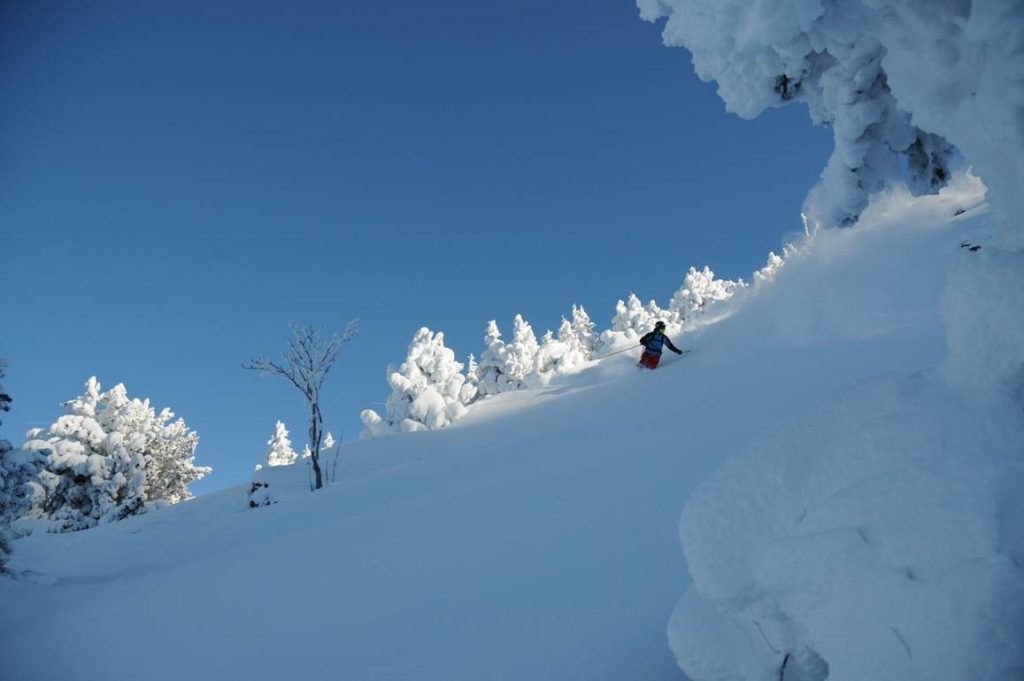 If you are a regular visitor to Courchevel ski chalets or any of the other great resorts in which we are based, you will not need us to tell you that skiing and snowboarding are two of the most exciting activities it is possible to experience.
You also won't need reminding just how important it is to stay safe on the slopes. Winter sports are low-risk pursuits if you take all the correct precautions, but there will always be a minority of people who don't pay enough respect to the mountains and end up regretting it!
Whether you're a first-time skier who is looking up the best kit to buy so that you can be sure of an enjoyable time in the snow, or you're a seasoned veteran whose gear may be getting a little old and in need of a refresh, read on! We've spoken to a couple of the top names in the business to find out what this season's must-have purchases are for the sensible skier and snowboarder.
Some advice from the pros
Snowleader, one of the largest online outdoor retailers in Europe, told us why it's so important to stock up on truly reliable, tried and tested safety gear. 'If you are heading into the backcountry, even just ducking the ropes by the side of the piste, you should really make sure you have all the right equipment with you and some knowledge about off-piste travel. Not only will this stop you getting yourself in potentially dangerous situations, the equipment may save your life or that of your friend's if the worst should happen.' Don't worry, though – the guys from Snowleader aren't trying to put you off going! 'This is not meant to scare you, it is just to emphasise the point that it can be dangerous in the backcountry. But with a little knowledge and the right equipment, there is no reason everyone cannot get out there and enjoy it!'

Dr Evan Reid, Director of off-piste and backcountry equipment specialists Gravity Protection, agrees that there's no need to be worried about indulging in winter sports – it just pays to be careful. 'Skiing and boarding are pretty safe sports – the stats show that you're actually very unlikely to be hurt on a typical week's holiday. However, accidents can happen, and if they do, it's a good idea to have on board some safety kit that will protect you from the worst of the damage'.
Snowleader also note how crucial it is to ensure you're not hitting the snow without the right amount of awareness of what your gear does and the risks they keep you from: 'Having all of this equipment and no knowledge of how to use it sort of defeats the purpose. Get yourself signed up to courses, go out with a ski guide and learn the basics of backcountry skiing and how to read the mountain. Most of all, practice what you have learnt, then get out there and enjoy the powder!'
Ski Equipment
Transceivers
Snowleader explained to us why transceivers are such an important product to have with you whenever you hit the piste: 'Transceivers have a send and receive function. Once switched on they send out a signal that can be picked up by other transceivers close by (around 40m), when they are in search mode. In search mode, and with the right training, you should be able to quickly locate anyone trapped under the snow. So you can see why they are an essential piece of equipment!'
Two transceivers are particularly recommended by Snowleader – the Evo 4 from Arva and BCA's Tracker 3.
Helmets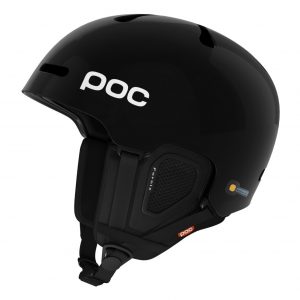 At the top of Gravity Protection's priority list is the humble helmet – maybe not at first glance the most glamorous piece of kit you could own, but undoubtedly one you will have to put aside some of your budget for to make sure you're buying the genuine article. And whilst it may not be compulsory to wear helmets – as discussed in one of our earlier blogs – you will be strongly advised to do so by the pros and instructors.
As Dr Evan Reid, Director of Gravity Protection, points out, 'You only have one brain, so it pays to look after it! We highly recommend helmets that incorporate MIPS, a system designed to mitigate against the type of rotational injuries that cause concussion.'
The experts have picked out the boutique brand POC's Fornix Backcountry MIPS helmet, which Dr Reid notes is 'incorporated into a stylish Swedish design'.
Shovels
Snowleader have also selected a couple of shovels which can be used to shift serious quantities of powder! They are Camp's Pelle Alu Fix and the Deploy 3 from Black Diamond.
It's important to note that shovels are only really for off-piste and experienced skiers, as normal runs won't require their use. However, as Snowleader told us, 'if you have ever tried to move any decent amount of snow, the use of a shovel is pretty self-explanatory. If the worst happens and your friend is trapped under the snow, you'll want to get them out of there as quickly as possible – hence why you should carry a shovel with you in the backcountry.'
Although the two above examples are Snowleader's top recommendations, there are plenty of others available; the retailer notes that they 'come in many sizes, so pick one that suits the size of your rucksack and where you are skiing. For example, if you are going on long ski tours then you might be looking to save weight and reduce the size of your shovel'.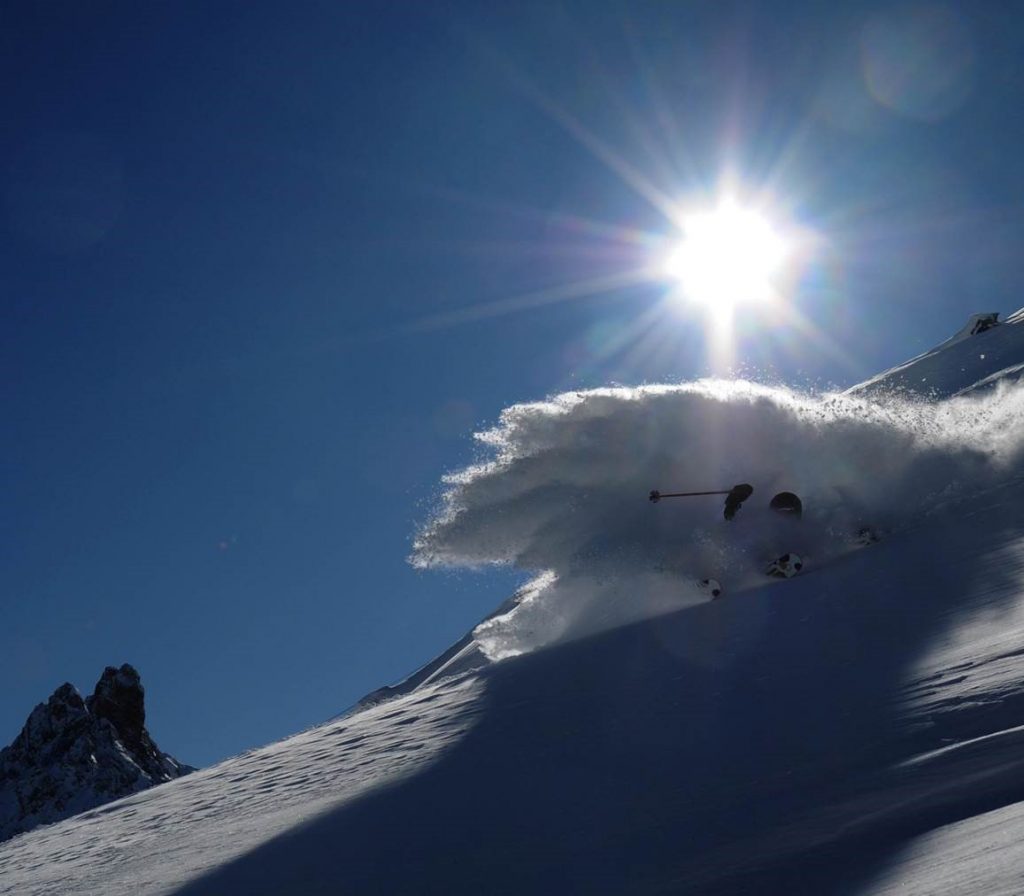 Backpacks
Talking of backpacks, this is another item which you should choose carefully, as this simple storage product can also be a lifesaver. Like shovels, backpacks are also available in several different sizes, so your preference can be tailored to the kind of trip you are taking.
Another important choice you'll have to make is whether you opt for a standard or airbag backpack. According to Snowleader, standard backpacks (the kind you will most likely already be used to if you have skied before) are 'normally fairly lightweight, waterproof and designed to hold all your gear securely. At the same time the bags are designed to sit comfortably on your back and often have a hip belt and chest clip to help stop the bag moving on your back while you are skiing'.
They go on to explain that 'most bags will have two main compartments: one for your shovel and probe, and another larger compartment for extra layers, food, or anything else you might bring up the mountain with you. There will also likely be other extra pockets to store accessories and give you easy access to them'. Snowleader recommend these two standard backpacks: Black Diamond's Dawn Patrol 25 and the Heli Pro DLX 24L from Dakine.
Airbag backpacks, however, are on a whole other level. Snowleader explain how they work: 'Basically, the user can inflate a large bag from the top of the backpack if they find themselves in an avalanche situation.' But why is this such a big deal? Because they 'help to increase the surface area of the person and rise them to the surface of the avalanche, drastically improving their chances of being found quickly'.
As well as noting that airbag backpacks tend to have the same amount of storage as their standard counterparts, Snowleader concedes that they are more expensive but 'given their proven success rate, it is really a small price to pay for a rucksack that could save your life'.
The inflatable backpacks recommended by Snowleader are the Freerider 22 Avabag from Ortovox and the Pro Removable Airbag 3.0 from Mammut.
Back protectors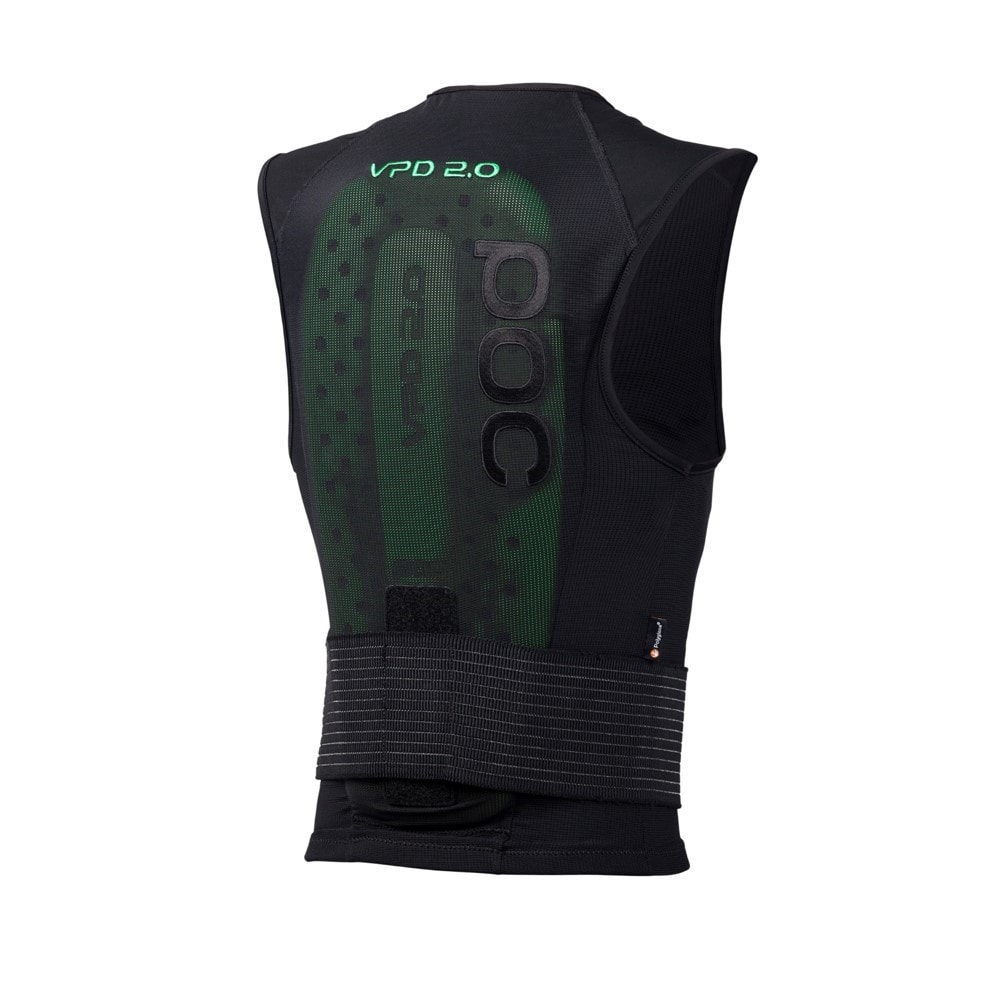 Dr Reid of Gravity Protection believes that back protectors are necessary if 'you're the type that likes to throw some flips in the terrain park'. The technology now included in quality back protectors is pretty amazing, as he explains: 'high end protection now incorporates dough-like material that is flexible in normal use, but hardens to protect on impact.'
Gravity Protection stock a range of Demon United and POC protector products, the latter of which they say is perfect 'if you want the highest level of protection'. They have picked out the spine VPD2.O vest or jacket (pictured above), which even 'exceeds the highest motorbike standard for bike protection'.
More info on all their best back protector products can be found here.
Probes
A high quality probe is another item which you may not have considered before, but which is well worth investing in to give you true peace of mind on the slopes, as they are designed to find people with speed and accuracy. As Snowleader told us, 'the lowest reading on your transceiver does not necessarily mark exactly where the person is. Learning how to use your probe correctly will quickly allow you to find their exact location before you start digging, saving you valuable time and energy'.
Probes do not cost much but, like all the products listed here, could make that vital difference when you need them. Check out Snowleader's recommendations – the K2 Aluminium Probe 230 and Arva's Probe Light 200.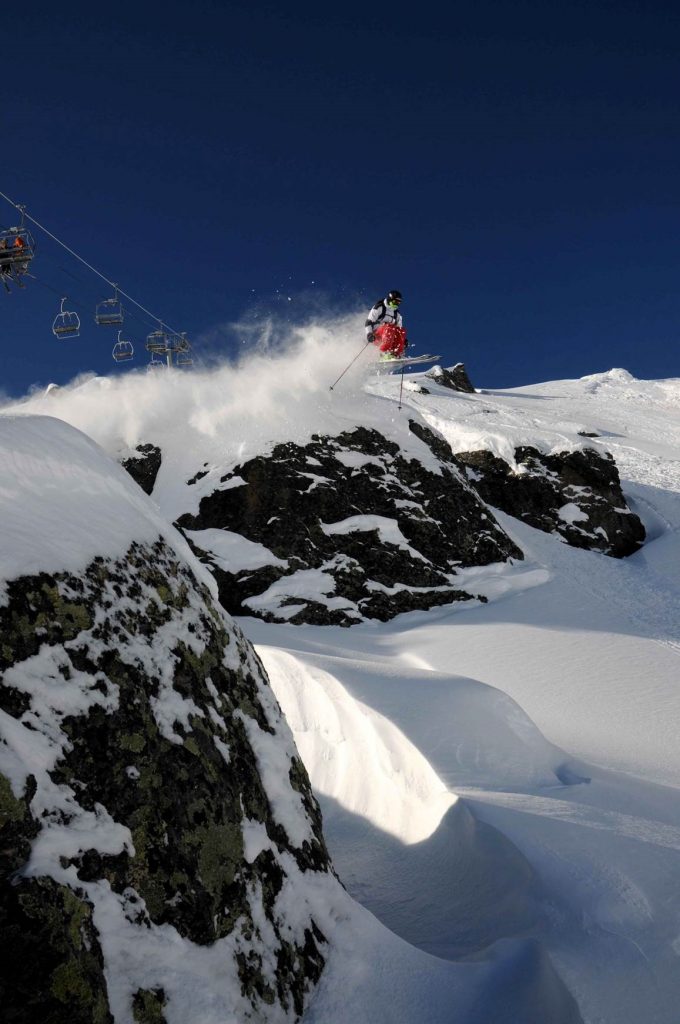 Combo packages
Finally, there are a number of options out there which combine several of the above products in one handy package. Gravity Protection's Dr Reid says that 'if you're venturing off-piste, you really need the holy trinity of equipment – probe, shovel and transceiver.'
When it comes to specific products, Dr Reid's advice is that 'the best recommendation for an occasional user is to keep it simple. For best value, choose an all-in-one kit, such as the Ortovox Zoom transceiver kit, which includes the easy-to use Zoom+ transceiver, as well as a decent quality shovel and probe'. Both Gravity Protection and Snowleader recommend this pack, which should be proof enough of its quality!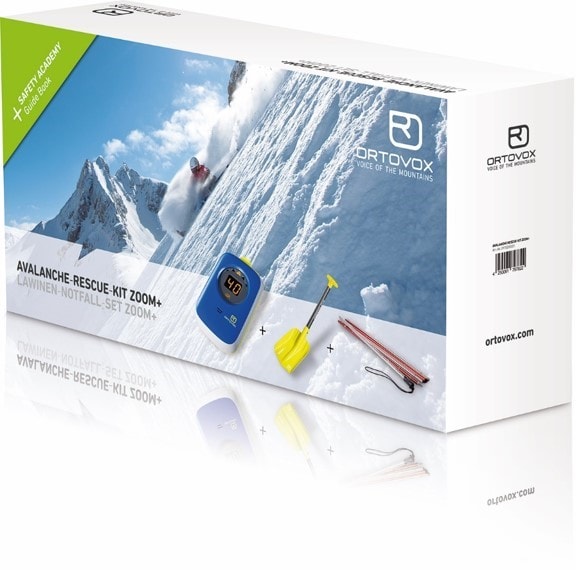 Snowleader also recommend several other packages, and are particularly keen on the BCA T2 Package which, given the standard of the kit included, is available at a great price. Others include the Arva S1 and the Arva Evolution, which also come with backpacks.
ONE FINAL THOUGHT…
We had to finish with this piece of sage advice from Dr Reid: 'finally, as impacts and avalanches are in reality unlikely to affect you, but UV in the mountains is a constant: in the words of the inimitable Baz Luhrmann, wear sunscreen.'
Image Credits: Snowleader, Gravity Protection