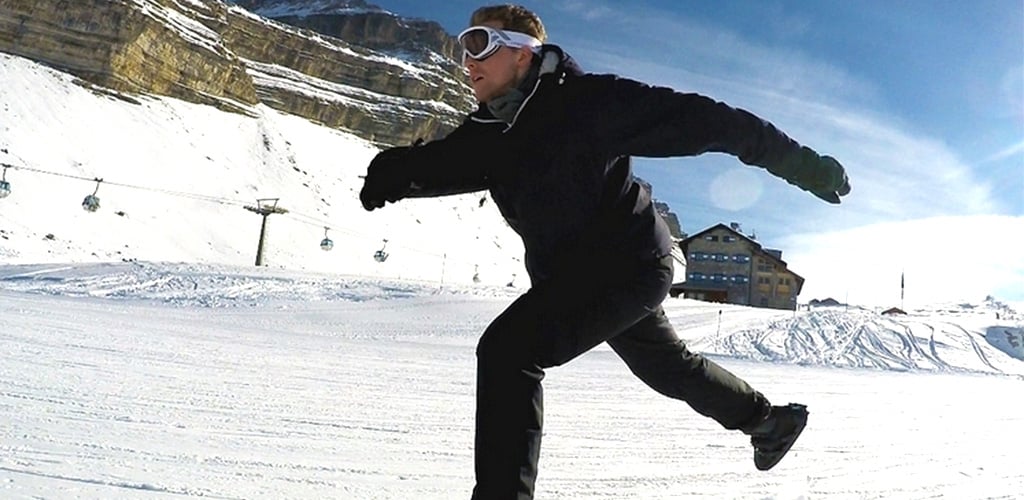 The ski industry is ever growing, with innovative and sustainable new products on the market each year which provides many opportunities for you to try something a bit different on your ski trip. For example, Wing Jump is a unique and crazy product from France if you're looking to experience a new ski sensation or if you're one for warmth, new technology for cold feet is available when you're up in the mountains. Today we're taking a look at Snowfeet, since have been introduced they're gaining quite a bit of popularity.
What are Snowfeet?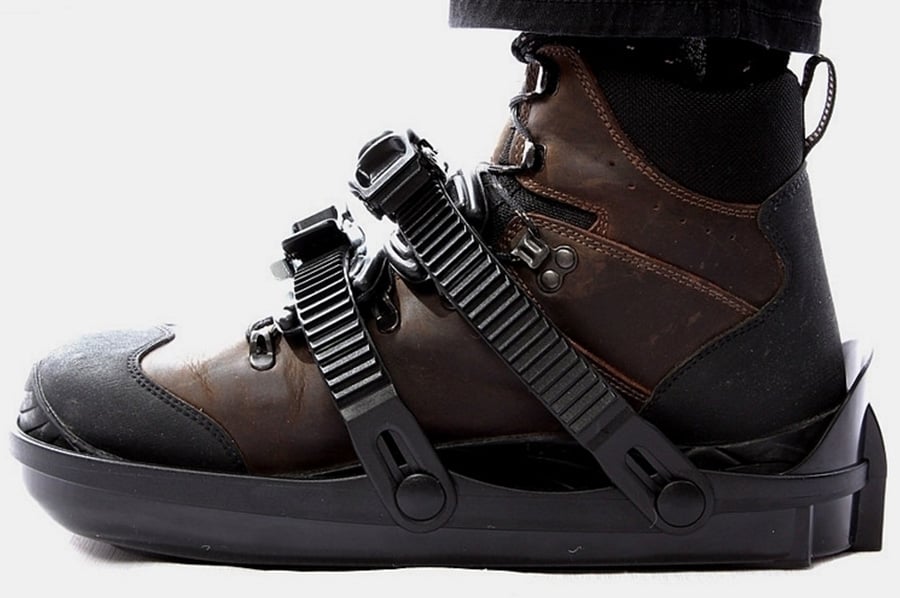 Featuring a small and lightweight design, Snowfeet is a one size fits all accessory that straps on to your winter shoes and allows you to glide through the snow in a skating like motion. They are made from a durable plastic material that is able to withstand freezing temperatures without any difficulties, making sure you experience nothing but fun. They seem to be a great addition to any ski trip – don't feel like carrying your large and awkwardly shaped ski or snowboard equipment? No problem, just pop Snowfeet on and off you go!
Do they perform as well as skis or a snowboard?
While Snowfeet Mini Skis are comfortable, convenient and fun, it is more difficult to turn or stop with these than it is with a pair of traditional skis which makes them less controlable. They also perform poorly in powder because of their tiny surface area. It's wise for begginers to avoid steep slopes due to the fact if you are travelling at a high speed, it could affect your ability to control the descent but then again, you would be travelling at a lower speed than if you were using skis or a snowboard. This is a product to do have fun and do crazy things with, so provided it doesn't put others at risk, perhaps fast and out of control is just what you're looking for?
So, what are they for?
Although they do have their setbacks when it comes to control at speed, we feel they were designed more for park style and tricks, not for big mountain adventures. They're a fun alternative to your skis or snowboard which allow you to practice your balance and try some tricks and stunts. Be careful not to hit people though! There's no denying Snowfeet are a great method of transportation, viable for walking on any type of snow covered surfaces as well as providing the opportunity to try something new on the slopes for an affordable price. Part ways from your skis or snowboards to try out these gems for a few hours! You can take a look at them by visiting Snowfeet.
See Snowfeet in action!