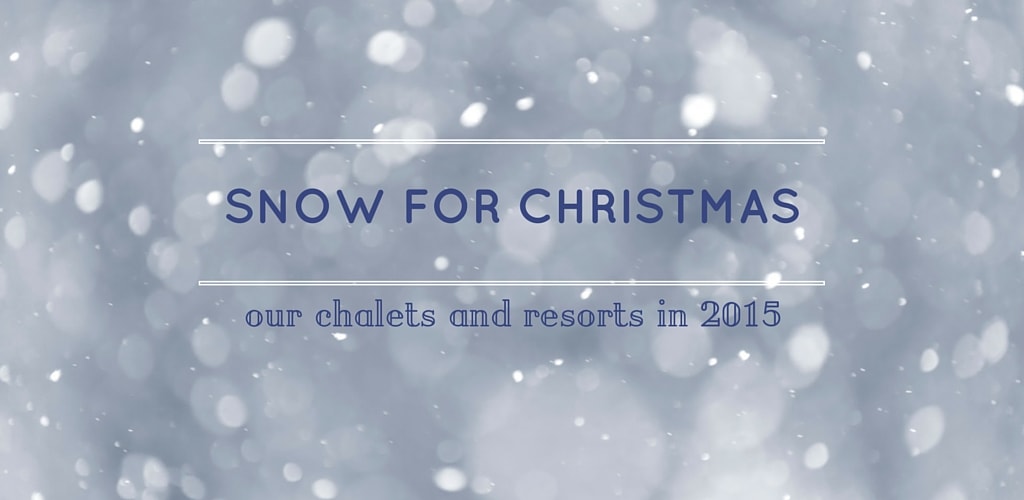 Christmas is a special time of year, and we especially love our chalets at Christmas time. Everyone looks so festive, and the atmosphere in our chalets is one of 'comfort and joy' just like in that most wonderful of carols God Rest Ye Merry Gentlemen.
Snow has been tricky this year, but it has pulled through for Christmas. We thought we'd round up some of our favourite images from our festive ski chalets and the resorts they are in, so we can all take a moment to appreciate just how beautiful this part of the world is at this time of year.
And lastly, Merry Christmas from us at Mountain Heaven!
The Three Valleys – Courchevel, Meribel, La Tania
A ski chalet in France is the perfect setting for a Christmas celebration – and Chalet Jardin in Courchevel fits the bill nicely. We've decorated our chalets with trees and fairy lights, and that's just the start of the festivities!
There's nothing better than a ski holiday with family and friends. Here we are with our lot in the Three Valleys.
It's nice to be cosy – Chalet Vallon Blanc in La Tania (formerly a Mountain Heaven chalet) is one of our cosiest!
And there's nothing that says Christmas quite like mulled wine, especially when it's prepared in a giant pot suspended over an open fire.  
Paradiski – La Plagne
If you're staying in one of our La Plagne 1800 ski chalets, make sure to head up to Roche de Mio and take a moment to chill in a deckchair and enjoy these amazing views.
And then there's the view over from La Rosiere – beautiful.
Time for a break? Let's have some cake then, how about some afternoon tea.
La Rosiere
Waking up to this view from one of our chalets in La Rosiere is simply the best – this is from Apartments Les Eucherts, one of our previous self-catered properties in La Rosiere.
And there's no better way to start the day than with a cracking breakfast with a great view. This is from Chalet Christophe.
Ok, one last Christmas picture! Our hosts in Chalet Valerie have somehow managed to make our chalet even more wonderfully cosy, with candles, tablecloth and the all-important Christmas tree.
All that's left for us to say is Merry Christmas – we hope you have a great one wherever you are! And if you're feeling inspired by our lovely photos, check out our catered chalets in France.
Image Credit: Elenathewise