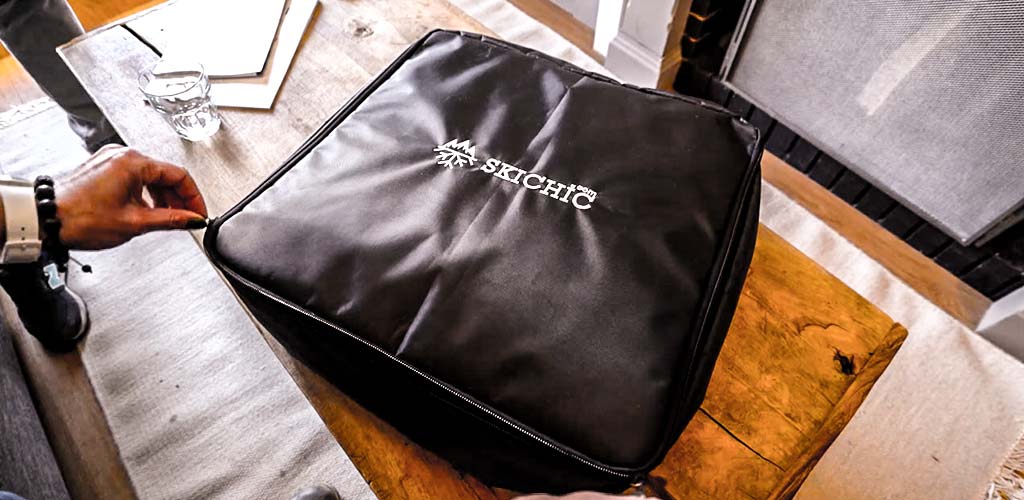 When it comes to travelling to the mountains some of us prefer hauling the big equipment bag through the airport and arriving with our own gear and some prefer getting to the resort and renting gear. There's no doubt that renting your skis or snowboard makes the journey a little easier and for new skiers the cost of buying all the gear can be daunting. Now for those that like to travel light, there's a new service in the Alps that takes it to a new level. So if you're planning a ski chalet holiday in France this season, maybe this new service will change the way you travel.
Ski Chic are an online ski outfit hire service that puts convenience at the top of their agenda.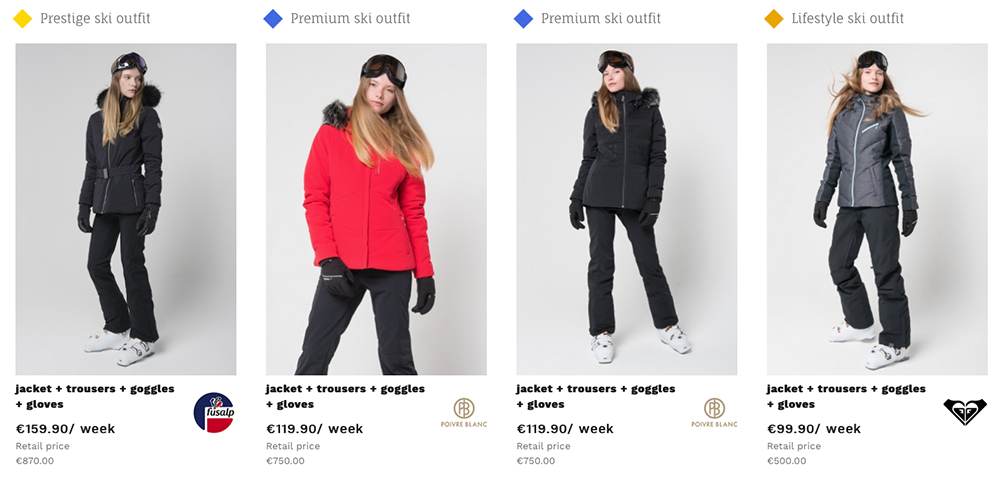 The concept is fairly simple, you visit their website and can browse different full ski outfits consisting of jacket, trousers, gloves and goggles. They have ranges for men, women and kids so the whole family are catered for. When it comes to making an online booking, check that they cover your ski resort, submit your dates and pick an outfit. They'll deliver your outfits to your accommodation in a neat carry case and return at the end of your stay to pick them up. So there's no need to buy a full outfit and you get to travel light, have more convenience and pick a different style every season.
Some chalet companies liaise with Ski Chic on their guests behalf so you simply find your outfit on your bed & leave it there when you leave. What could be easier? Mountain Heaven are working with Ski Chic in this, their first season ensuring our guests who choose to rent their ski outfit find it all taken care of in the chalet.
So let's think this through then, imagine you're going away for a week & you're renting your outfit and your gear, what's left to bring? You'll want clothes for the evening, under layers for the mountain, toothbrush & a few gadgets. So perhaps for the first time it's relatively easy to go for a whole week on just one good hand luggage bag? If you were out on your first trip you could look to buy bargain ski wear but what if you could rent a quality ski outfit for less?
Check out their video
Ski Chic are clearly on to something and we hope they and their customers prosper through the seasons to come, we're sure some skiers will go for it right away and others won't be persuaded to change their habits or at least right away. I must admit at this point, my preference is to travel with a full compliment of gear with me when I go away, perhaps I'm a bit old school or just like to look at my snowboard leaning against the wall through the summer months. However the thought of sailing through the airport without a care in the world is an extremely appealing one and next time I'm thinking about shelling out hundreds on a coat I might consider switching my habits.
For those that love convenience and like to travel light, don't go skiing without checking out the Ski Chic service.