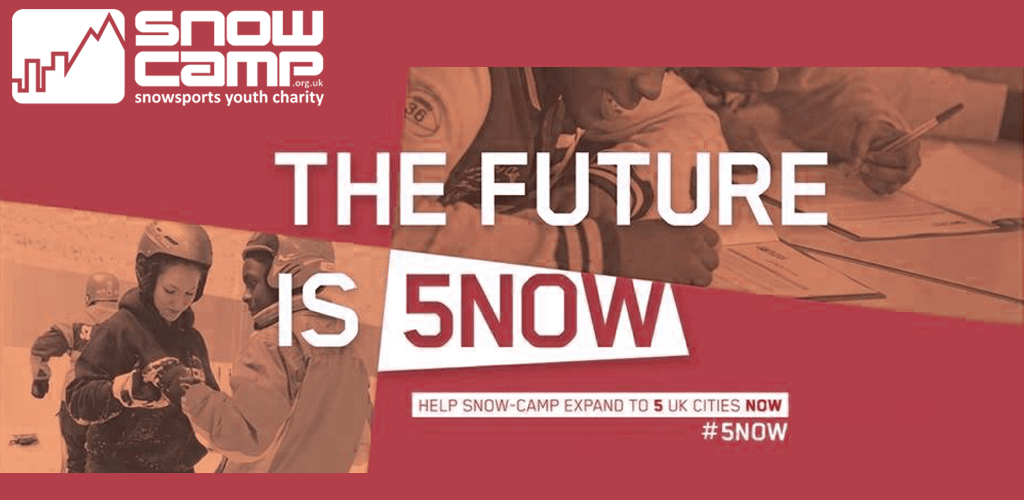 Heading out to the mountains and spending time enjoying the snow uplifts us all, that's probably why we all get on planes & in cars and go to the trouble of being there every season!
The charity SnowCamp recognise the power of the mountains as a place to feel good & all the great careers out there that go into putting the show on the road every season. They work with inner city young people running snow based programmes that offer exposure to and involvement in the world of mountain sports. Their work gets real results, you need only attend a SnowCamp event to meet a bunch of young enthusiastic people working as a team. They're clearly doing the world of good for those they support.
Mountain Heaven are very fond of SnowCamp & all the work they do, so we're drawing attention to the efforts of a brave party of 5 heading to Meribel of the Three Valleys this weekend.
They are one team in many taking the Coeur Blanc challenge over the weekend of 12th-13th March. The challenge involves taking every one of the 52 lifts in the Meribel Valley in just one day. This adds upto nearly 100KM of piste & 15000m of vertical descent.
The team are looking to raise donations for SnowCamp by taking on this mammoth task. Every £ donated will go to SnowCamp, the team themselves are funding everything they need for the trip.
The team of boarders taking on the challenge
– Daniel Evans (Snowboard & Ski South America)
– John Bassett (Dragon Lodge)
– Rob Forbes (CoolBus)
– Kieran Hicks (Tignes Spirit)
– Hamish Duncan (Penny Black)

You can donate to the snowboard crew (the only team all snowboarding!) through Virgin Money Giving, just follow this link.
They'll really appreciate any help you can offer in getting to their target.
Find out more about SnowCamp & the work they do at snow-camp.org
Or take a look at this video