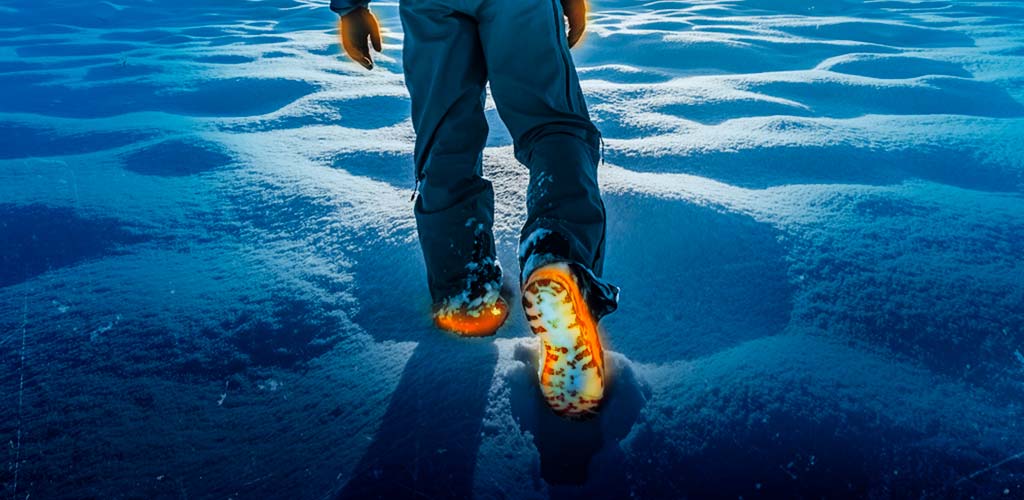 When we're out on the mountain we can all feel the cold but nothing dampens the spirits like having cold feet. Some skiers suffer from it worse than others and try to double up with socks to resist the cold.
American company ThermaCELL have designed a solution for the 21st century that has the power not only to provide warmth to cold feet but set the temperature just right through a smartphone app. It might seem a little far fetched to have remote controlled insoles but the world of outdoor clothing is at the forefront of the 'wearable tech' revolution. Hats with headphones, googles with cameras & 'heads up displays' and airbag jackets are all a reality. In the future it seems, most of your kit will be in some way smart, so why not your insoles?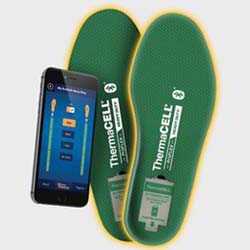 They consist of a pair of insoles each with a battery and a bluetooth transmitter in the heel. You charge up your batteries, install them in the heel & turn them on. You link the phone app to the insoles through bluetooth and turn them on to your preferred temperate setting through the app. They last for upto 8.5 hours on low setting so probably enough charge there to keep your toes warm through a day out on the slopes.
If you suffer awfully from cold feet these may well be worth the investment. You can find them on Amazon or read about them on their website.
This product isn't all about skiing and winter holidays, the coldest feet in the world can probably be found attached to those who work in extreme conditions. The brave men and women driving piste bashers at high altitudes in the middle of the night must face cold indeed.
We hope to give them a go next season & may come back and update this post with a first hand account. If you get a pair, we'd love to hear how you got on with them.
Check out their video