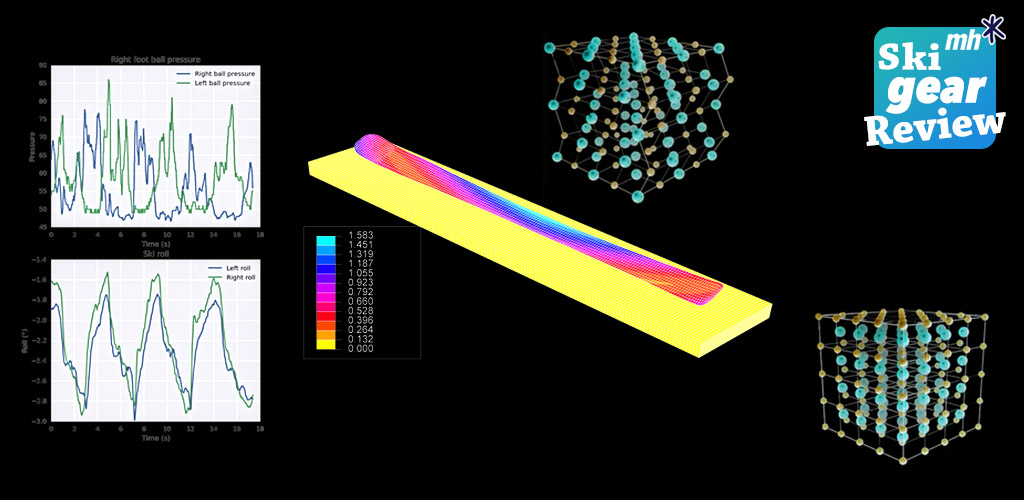 Over the years, we've seen all kinds of progress in ski gear. We've discovered eco-friendly, sustainable ski gear which has been handcrafted from natural materials by and for, determined ski enthusiasts. Our wooden ski and snowboard gear article showcases some of the most amazing skis, snowboards and other ski equipment which follows the trend towards sustainable product design. However there is a hi-tech edge to ski equipment where technology is driving the progress, in this article we look at a couple of futuristic hi-tech ski products that are hitting the market today.
Kickstarter is a global crowdfunding platform which is focused on creative, innovative products which need a little financial boost. It offers the opportunity for individual's and companies to gain supporters and essentially launch their projects into the world. Since then, we've found a few more ambitious ski products that focus heavily on ski and snowboard performance by using revolutionary technology. The ski industry continues to take the world by storm when it comes to newly designed products, trends and technology and we are happy to be able to witness it!
If you'd like to optimise your performance on the snow, check out the gems we've discovered to take with you on the slopes.
Introducing Verispellis Skis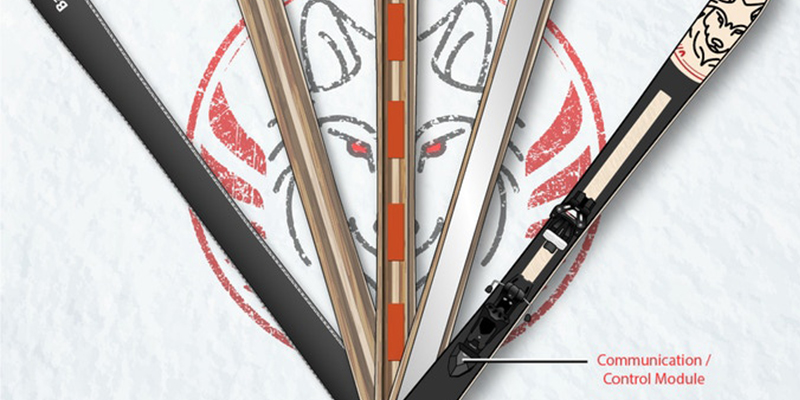 Verispellis Skis have designed a pair of skis with a technology that is able to change the skis' stiffness from a smartphone. The design features a unique metal named Nitinol. It is a shape memory alloy that remembers it's original shape and stiffness. With the application of some heat, it is able to return to it's pre-deformed shape or stiffness, powered by a wireless bluetooth transmitter. It is powered by a small lithium ion battery installed within the ski. Pretty neat, right? The intelligent technology focuses on bettering performance and techniques for skiers all around.
Intelligent Ski Tech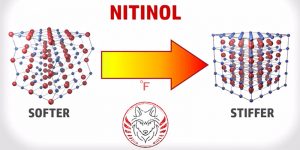 To head out on the slopes with the standard ski stiffness, this requires skiing with the heat off. If conditions change and you feel as though you need to enhance the stiffness of the skis, all that's required is turning on the heating elements. This immediately increases the core a few degrees to make the nitinol change phase and therefore increases the overall stiffness for better performance.
The ability to change the stiffness of the skis through a smartphone app makes it effective, reliable and most of all, very simple for all types of skiers.
An Innovative Concept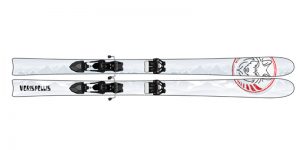 There are two Verispellis ski designs available: Verispellis Founders' Edition Dusk Skis which come in black and Verispellis Founders' Edition Dawn Skis which come in white. Verispellis skis might be the most innovative concept since shaped skis were developed and we don't know about you, but we'd love to try a pair out!
You can view more information about the intelligent skis here. If you do try a pair out on the slopes, let us know if you're a dawn or dusk type of skier!
Introducing Carv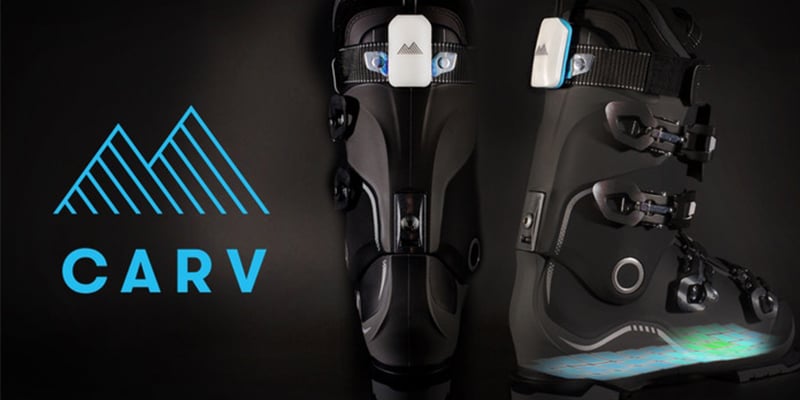 Carv is the first wearable technology that is able to act as your own digital ski coach. It impressively analyses your technique on the slopes and provides you with effective feedback on how to develop your technique in between runs. So, how is it able to do that you wonder? Well, it measures your pressure distribution and motion as you ski and gives you feedback via your earphones. The small piece of technology is a smart, very thin insert which you just clip on to your boot warmers or moulded insoles.
Your Digital Ski Coach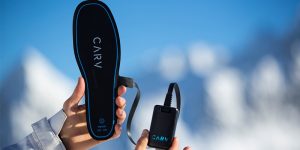 Carv connects wirelessly to your smartphone so metrics, analytics and your runs are recorded and stored in the app. Not only does Carv provide performance feedback, it also gives you the opportunity to train, compete and challenge other individuals, whether that be causal, advanced or even professional skiers. With on the go coaching and feedback, you can keep track of your runs and monitor your technique and progress so you can become a better, all round skier.
Suitable for Every Type of Skier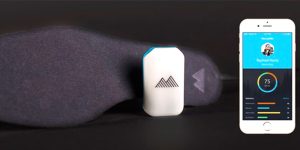 With it being able to measure take offs, landings, tricks, foot timing and lots more, the inspired Olympic technology analyses skiing through motion sensing and pressure sensing. Technology is ever growing and constantly developing and thanks to Carv, improving your skiing technique and performance has never been easier.
Be sure to check Carv on the slopes and let us know about your experience with it! If you'd like to learn more about Carv's kickstarter journey, simply click on this link!
We've seen many new ski products enter the ski world this year, such as snowfeet mini skis, the ever so popular Axiski and many more. Whether you're thinking of heading to the mountains in Courchevel to perfect your skills and tricks, it's always important to have fun too with the latest ski tech and gear. Make sure you stay tuned for more innovative and intelligent ski products!