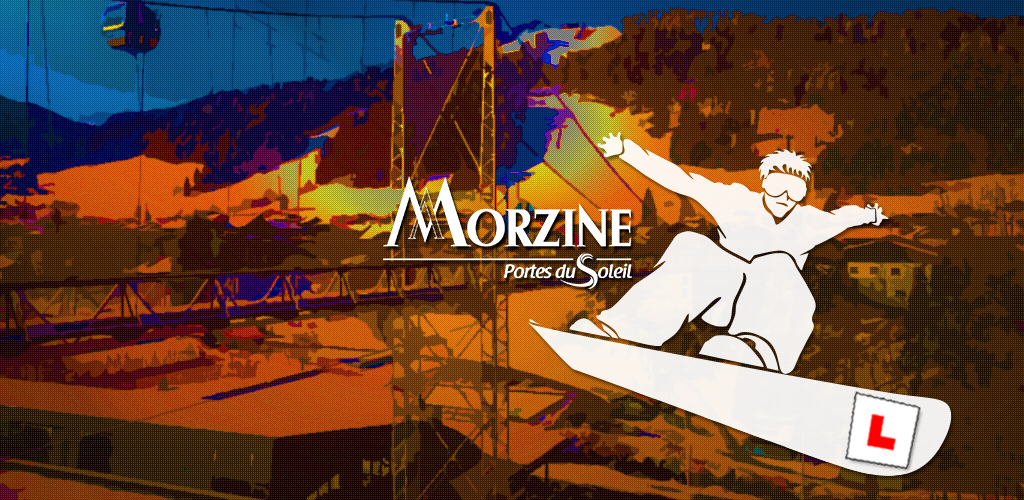 If you don't know Morzine, it's a lively resort of the Portes du Soleil. It's popular with the British in part because it's just 1hr 15mins from Geneva making it one of the shorter Alpine transfers.
It's a fantastic little town with a welcoming bustling centre full of shops, restaurants and bars. Popular with families and groups of fun-loving youngsters alike, Morzine is lively and friendly.
Beginners get on well in Morzine. It's easy to find your way around, get information & refreshments and find your way to the right lift.
Morzine is the province of traditional ski chalets rather than the high rise blocks you find in neighbouring Avoriaz. The town is at a hospitable altitude of 1000m, the temperature is less severe than some resorts at night. The pistes go all the way up to 2460m and there's a lot of piste, a whole lot (over 600km).
There are plenty of blue runs to get to find your feet both through the trees and on the exposed mountainside. Lots of broad pistes that snowboarders enjoy in particular.
Jacob, 18 from Derby likes to travel, capture great videos and images of his escapades and then post them on his travel and adventure site.
We heard of him through our blog, he was heading out for his first proper snowboard trip with friends to Morzine with plans to make some great content.
Now he's back and we can catch up with him.
Jacob's Quick Morzine Review
What's great about Morzine?
I loved how everything is in walking distance from each other and lots of bars to go in
Jacob
What made you choose Morzine?
I wanted to know how far it is to walk from the lifts I looked at other people's reviews and Instagram photos of the place. It looked really great
Jacob
How did you get on?
It was one of the best weeks of my life, we did so much snowboarding and had a great time
Jacob
Got 7 Mins?
Watch Jacob's Video of his week in Morzine
Jacob clearly learned to snowboard and had a great week in Morzine, I get the feeling he'll be back for more.
Why Snowboarders love Morzine
Excellent powder provided by the unique geography of the Portes du Soleil
Places like Robinsons (Robbos) and The Dixie Bar
Great Snowboard Schools like New Generation
Variety, whatever suits your mood you from powder to pipes it's there
Awesome snow parks for beginners & pros alike (see below)
Snow Parks of Morzine
Morzine has a little snow park found in the Nyon area. The park is ideal for beginners with a selection of approachable jumps and rails perfect for getting your first taste of freestyle.
Beginner Off Piste Tip
Follow lifts up to the Ranfoilly and Rosta peaks and look out for interesting off piste features & runs to try, you can have loads of relatively safe fun up there but take the proper safety precautions.
For those with a bit more experience or a bit less sense you can hit some bigger features up in Avoriaz with La Chapelle Snowpark (look for the Teleski de la Chapelle lift on your piste map). For beginners, the Avoriaz Superpipe is probably a bit much to take on. The big pipe is 5.6m heigh and 120m long and opens right at the start of the season. Pro boarders from around the world come to ride the pipe so it's always worth a visit just to sit off and watch for a bit. Check out their Facebook Page for news of what's happening in the Avoriaz parks.
Wanna go snowboarding? Watch this, it'll only encourage you 😉