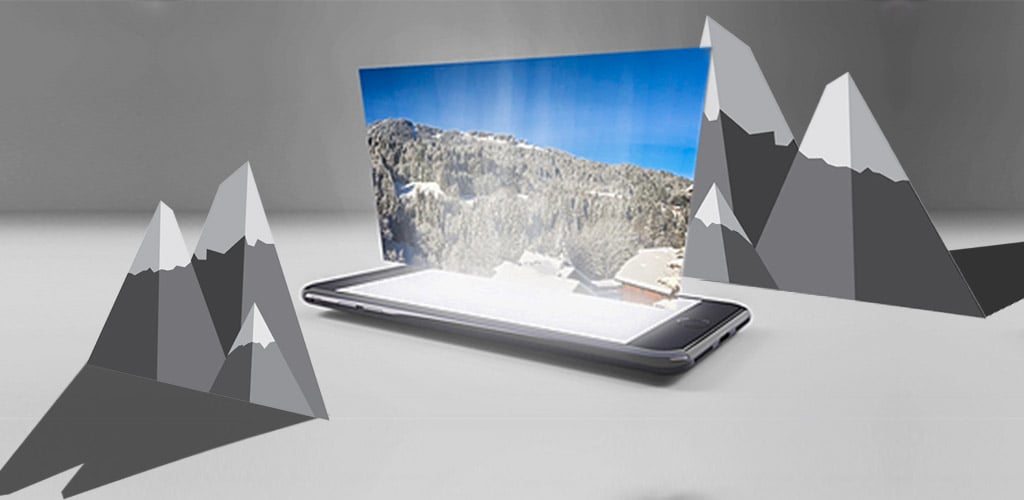 Our review of a bunch of Apps that can help you capture those snow moments
Holidays in the snow provide endless opportunities to post something great on social media. It's something most of us do and it's not just the kids.
Nowadays most of us can fire off a photo, video or even a panorama and get it uploaded to the platform of our choice, but what does it take to post something a little more impressive? Well these days, with the right app not all that much!
Snow moments = snowments
#snowments
You might have seen our article on taking time lapse videos in the mountains or getting good video shots of ski and snowboard action but this time we're back to talk about a range of apps and methods that will make your social media posts the wonder and envy of your friends. We're avoiding apps that just put filters on things (boring!), we're looking for neat, easy to use apps that do something special to help you capture those snow moments which shall forevermore be referred to as snowments™

Adobe Sparkpost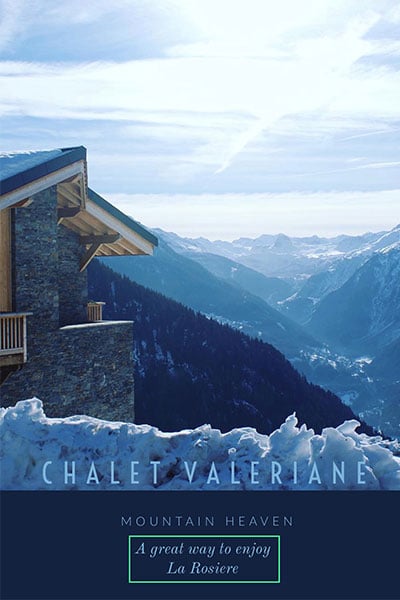 SparkPost is an app from the biggest name in graphic design software, Adobe. It's aimed squarely at creating a social media post image. As such we couldn't overlook it.
We found it very easy to use indeed. It pushes your media around to fit into a range of different templates but all are customisable so you can go way off the beaten track and make something genuinely unique. To demonstrate the app we made a poster for our Chalet Valeriane in La Rosiere. Sparkpost made it easy to arrange the elements and edit the text.
SparkPost can be seen as a quick and easy way to lay out some media and text for social posting or as a time-saving tool for professional digital marketers who work within Adobe's Creative Cloud.
What is Sparkpost good for
Styling up images with text
Lots of templates & easy to customise
Makes social media post images
What it's not good for
Anything apart from adding images to template layouts
This app does a specific job but if that's what you're looking for, it's fantastic

Pixaloop
Pixaloop is a surprising app that turns still photos into short videos by adding animation. You do this by adding visual distortion 'loops' by drawing a 'path' onto a still image. You use 'anchors' to mark off parts of the image that should stay motionless and you can end up with a still image with an element of movement. On top of this you can add a range overlaid effects like snow, clouds, sunshine beams and much more.
Below we have some examples of what we did with Pixaloop, I bet you can do better!
A beer beside the pistes of La Rosiere at L'Antigel
What is Pixaloop good for
Animating the sky, liquids and other fluid aspects of images
Adding fun effects
Turning a nice still photo into something special for social media
What it's not good for
Animating objects and people. The animations are a form of distortion it won't move objects around
Video editing. You can make a short video with Pixaloop but if you want to use it as part of a longer video, you'll need to export from Pixaloop to a different app.
Pixaloop can make some pretty impressive clips ideal for social media but you can also save your clips in the camera roll to be used in a larger video edit. To compile a video you'll need another app. The same people behind Pixaloop make Videoleap a highly competent mobile video editing app. There are so many to choose from, we didn't review Videoleap this time. We've covered 2 different video editing apps in detail below.

Pocket Video
Pocket Video is a video editing app packed with enough features to make it worth a mention alongside iMovie. You can add clips, images, audio and access a big library of stickers and gifs. You can even import video from youtube and do your own 'reaction cam' footage and appear as commentator on the media of your choice. The possibilities are endless.
When some guests of Chalet Epilobe found their car buried in snow, we got the spades to help dig it out. We took just a few videos and pics of the event and found Pocket Video the most adept at editing up the video with a text overlay.
What Pocket video is good for
Standard movie editing
Adding images, text overlays and stickers to video or image content
Adding media from YouTube to the mix
Delivering the widest range of options in a video editor
What it's not good for
It's a bit more fiddly compared to iMovie
It does not export in 4K like iMovie
It will hit you with adverts unless you pay

iMovie for iOS
iMovie comes free with iOS, so unless you've deleted it, iPhone users should find it on their desktop somewhere. We used the native movie editing app for iOS for the first time in Jan 2019.
We'd been users of Final Cut Pro on the Mac for quite a few years and were interested to see what you can get done with just a phone.
We found iMovie to be great at queuing up media of your choosing into a story board of scenes. We liked the automatic motion it applied to images added to the timeline and found it easy to trim and retime footage. We'd taken slo-mo footage on the iPhone and added it to iMovie and found that you can edit the slow-mo scenes fully, it didn't just export the slomo as a video. That allowed us to tune it more specifically to what we wanted. So iMovie works hand in hand with the iPhone camera's native features.
You can do an awful lot with iMovie, we found the more advanced features a little hard to find but once you've got the hang of it, it's probably one of the best places to compile your footage into a video.
We took a trip to La Rosiere in January 2019, we shot and edited a little holiday video using only an iPhone. The video was edited with iMovie but includes some shots from Pixaloop.
So in summary
These are just a few media apps but between them and your phone's camera, you can create cool social media posts, images in neat layouts and fully edited videos. A modern smartphone is a competent video camera and a mini graphics and editing studio. When you use several apps to produce different scenes and edit them together into one project, the possibilities are endless. We're sure you can do better than us! We'd be delighted to see your mobile media creations from your times in the snow, check out our Facebook page