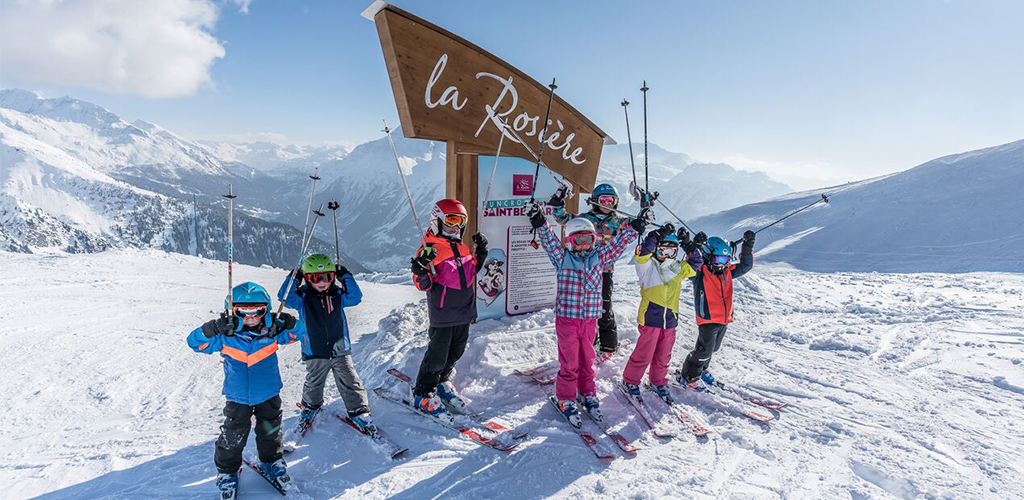 La Rosiere unveils expansion plans for their ski area worth €15 million. The resort is known for its sunshine, snow record and traditional mountain architecture. Now it seems they've got their eyes on creating new pistes and bringing in new lifts!
It's a quiet, friendly resort with a variation of runs make it perfect for all types of skiers if you're looking for an authentic ski getaway. It's also a part of the international Espace San Bernardo ski area, which gives skiers and snowboarders the opportunity to ski across the border and link with Italy's La Thuile ski area – you can even grab some lunch if you work up an appetite! We recommend visiting Maison Carrel, a cosy mountain hut style restaurant at 2200m with great views of Mont Blanc. Learn more about La Rosiere and its wonders in our All about La Rosiere article.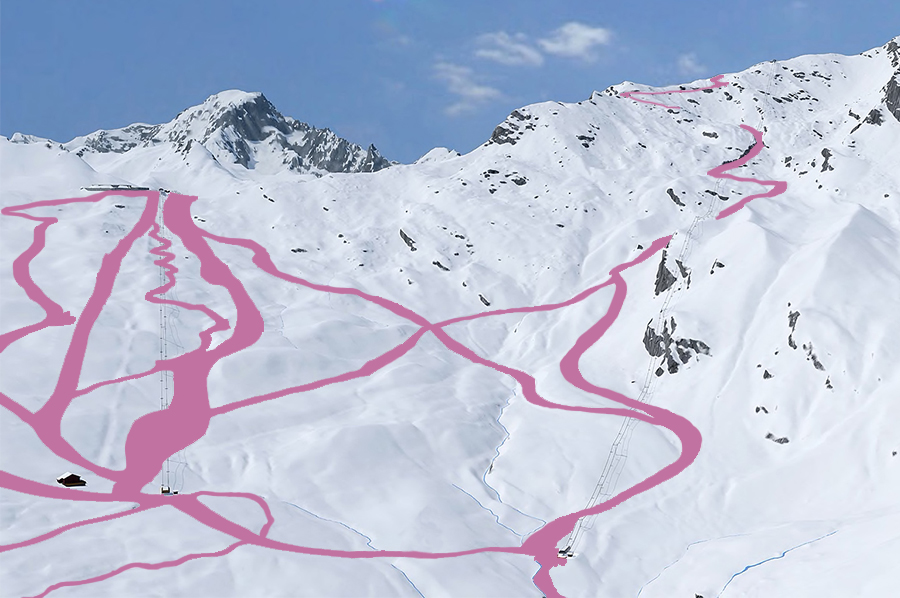 Although the resort is a favourite amongst a group of loyal skiers and snowboarders, the developments for completion in December 2018 will be sure to attract new visitors with five new red graded pistes (total of 198km runs) and two speedy, six seater lifts. The new ski area is called Mont Valaisan.
Advanced skiers and snowboarders who like a bit of a challenge will be pleased with much needed advanced level slopes being added to the ski area. Not only that, thanks to the addition of the new Mont Valaisan peak, it will raise the altitude to 2800m, creating new free riding opportunities and off piste areas so every one is a winner, really. There's enough mountainside of skiing to go around!
As the resort managed to keep the project under wraps for quite a while, work for the new pistes and lift developments has already begun. The first new chairlift, named Moulins Express is expected to start at 1,935m and take an estimated five minutes to take skiers and snowboarders to 2,450m. You can then either experience five new red pistes or take a further three minute trip up to 2,800m which is the ski area's highest point on the second new chairlift named Mont Valaisan Express.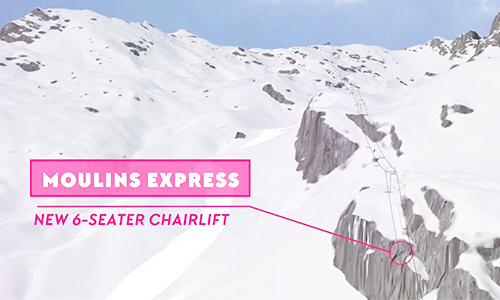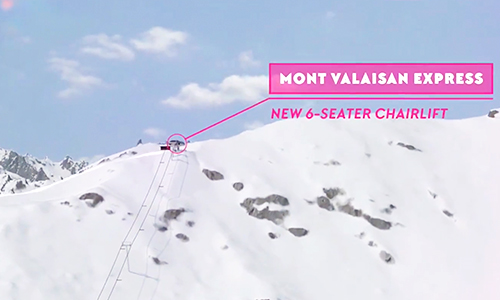 The 6km of new pistes will be located to skiers' right of the lifts. The descent will be more challenging than those from the first lift, so those looking for a challenge will certainly enjoy a rush after the developments are complete. The area to the skiers' left will remain off piste, a haven for free riders and off piste enthusiasts. Due to the huge amount of natural snow the resort receives, there's no need for snowmaking systems. According to La Rosiere, they are confident to guarantee snow cover from December to late April and well, with the amount of snow the resort is lucky to get, it sounds about right.
Check out the new Mont Valaisan area