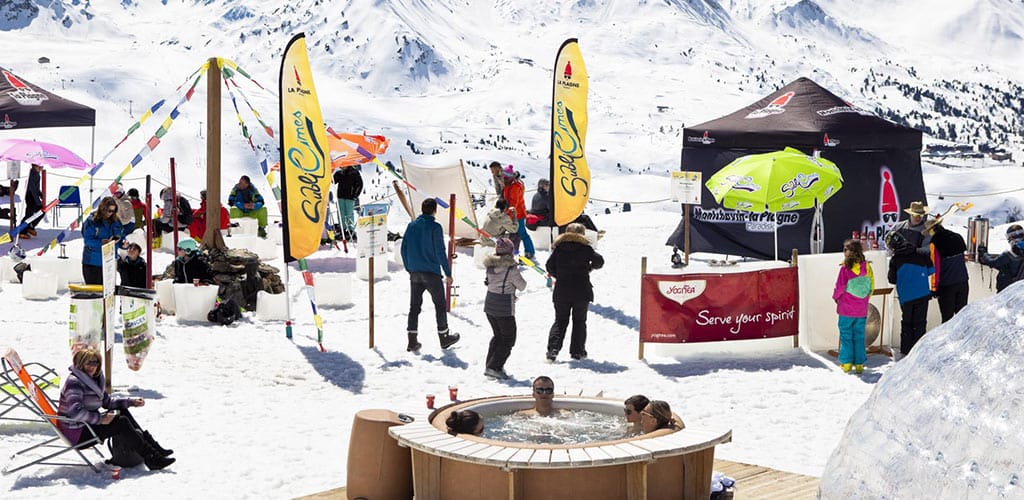 The attractions and events of La Plagne are one of the reasons we've based an awful lot of our catered chalets in La Plagne 1800 and offer even more in the form of self catered accommodation in La Plagne Montalbert. Many of our guests comes for the sports events, party scene, cultural festivals and other goings on in the resort in addition to the incredible skiing of course.
The Easter week has grown in popularity over recent years, families in particular are finding that the snow is usually still great, the sun is out more and the prices are lower than Feb half term. For April/Easter time visitors, La Plagne doesn't disappoint, for years now they've been running a festival around the resort and ski area to amuse, interest and engage visitors of all ages.
Subli'Cimes – La Plagne's end of season festival
Every April in La Plagne, the resort put on a festival with attractions in the resort and around the mountains. These are open to everyone who can get there & aim to bring an eclectic mix of activities, spectacles and attractions to the last week of the season.
Subli'Cimes in recent years
We've been enjoying the Subli'Cimes festival for years, you can get a flavour of the goings on by checking out our articles from previous years!
Subli-'Cimes 2016
Subli-'Cimes 2017
Subli-'Cimes 2019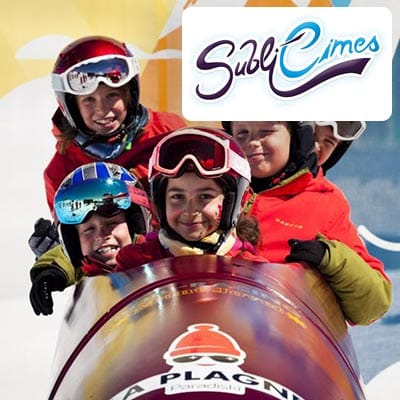 Subli'Cimes 2020 April 9th – 15th
So far this year we only have limited details of the full attractions. As always there will be mountain peak locations at 5 of the best viewpoints the resort has to offer.
We can expect the locations to be Fornelet (1970m), Roche de Mio (2800m), Grande Rochette (2500m), Rossa (2380m) and Arpette (2385m) but are awaiting confirmation.
Every year each location follows a theme, for example in 2019 the themes followed 'the 5 senses', we had a location for 'taste' with all kinds of tasty items and even 'smell' with an a flower maze & aroma therapy experience. In 2020 the destinations are (sort of) internationally themed!
Route 66 – USA themed attractions on the peak of a french Alp
Tropical paradise – Think palm trees and cocktails
19th Century France – It's not just global travel, it's time travel and we're going old school
India – There'll be bright colours and dancing for sure
Japan – There'll be the zen experience of green tea on a mountain peak & the excitement of sumo wrestling
Accommodation for La Plagne at Easter
Easter Sunday is on 12th April 2020. We have a range of catered and self catered options available for the week of Sat 4th and the following from Sat 11th. We've reduced many of our prices already!
Self catered in La Plagne Montalbert for Sat 4th April
Self catered in La Plagne Montalbert for Sat 11th April
Catered Chalets in La Plagne 1800 for 4th April
Catered Chalets in La Plagne 1800 for 11th April
Want to see more of Subli'Cimes?
We can't wait to see what the event has in store, we'll be updating this article when more details emerge. Check out the video they made of the 2019 Subli'Cimes below. You can also check out the page on the tourist board website
2019 Subli Cimes Video
Find out more about La Plagne
Check out our article guide to the huge ski area and resorts of La Plagne.