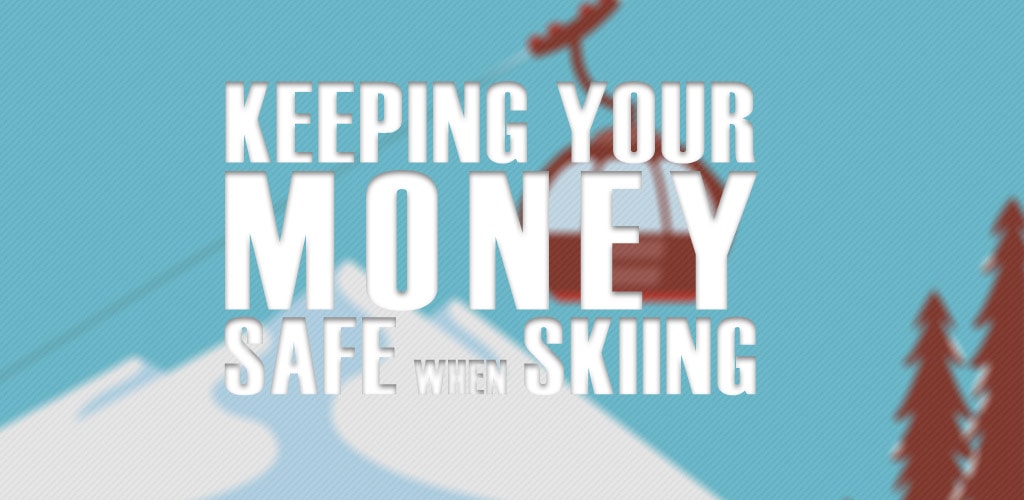 If you're heading out to the mountains, you'll need to access your money in some form or another. If you're planning to snap up a last minute ski holiday deal don't forget to organise your access to funds whilst abroad. With a bit of planning & preparation you can ensure you have convenience and security and avoid some of the pitfalls and mishaps.We hope this article is of some help
Tips for ski holiday money safety
Plan ahead
Take photo copies of your passport and driving licence & store them apart
Take a photo of any valuable belongings in case you need them for insurers
Check where the nearest UK embassy or consulate is at your destination
Store a note of your card provider's helpline numbers in your phone contacts or notes
Use cloud services to keep important data. Most phones sync them with the cloud so you can get your details from a web browser if you lose your phone
Travel insurance
When skiing it's important to get the right kind of cover for your trip and to be aware of what your are and are not covered for.
Check out our article for more advice on ski travel insurance.
Cards & money
If you'll use your U.K bank cards abroad, make sure you let your bank know to avoid having a card stopped in case of fraud.
Pre-paid currency cards are a very handy way of taking money abroad. You can top them up instantly and a replacement is very cheap. Check out our article on currency cards for ski holidays.
Phone apps can make it easy to keep track of your balance and move money where necessary
Apple & Android pay make it easy to make small purchases anywhere there's contactless available, a handy alternative to taking your main bank card out on the pistes
Securing your gear
Lanyards & carabiners attaching to your valuables to your coat are really handy indeed. We use special phone cases when out on the snow that protect against impact & allow a strong tether to the coat. No need to drop your wallet or phone from the lift with a good tether
Pocket discipline simply means making sure all your pockets are properly closed & secured before setting off. Dropping stuff from pockets is easily done!
Infographic (scroll down!)
Why not catch some of these tips and many more in the form of this neat infographic from Sainsbury's Bank.