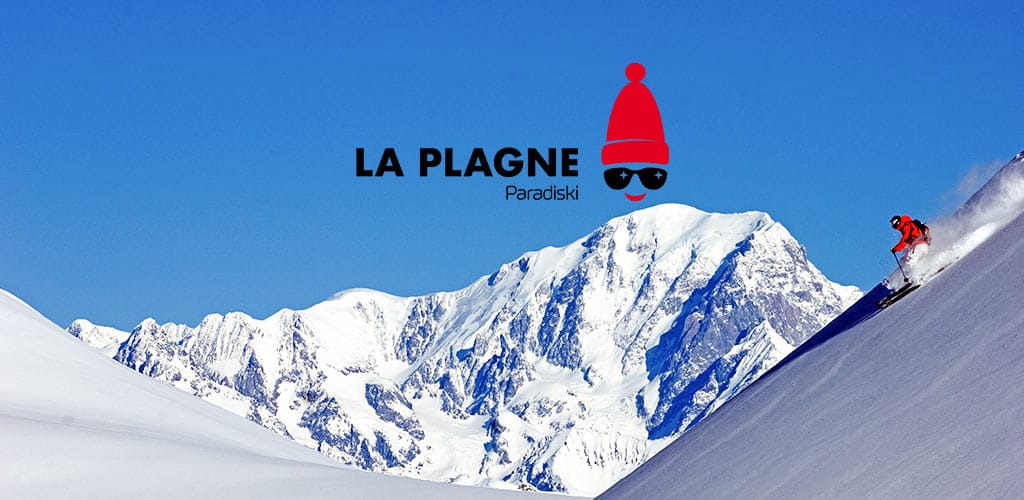 La Plagne is one of the most popular ski resorts in the world. It's not quite right to call it one resort, in fact there are 11 ski villages that make up La Plagne, each with their own characteristics.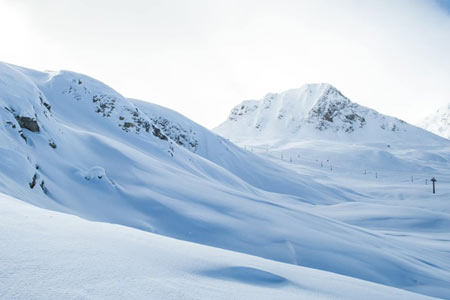 The ski area is vast and reaches altitudes of 3250m at the Glacier de Bellecote and is just one half of the truly massive Paradiski area. The resort villages of La Plagne include La Plagne Montalbert a pretty ski village amongst the trees at 1350m and La Plagne 1800, just on the snowline full of attractive chalets with fast lifts up the mountain.
Judging the snow-sureness of resorts like La Plagne can be a little tricky. The area is so large and goes from as low as 1260m right up to over 3000m and that means conditions vary around the area. Also, nobody can guarantee that the weather will follow historical averages and especially at a time when the climate is changing. Nevertheless it still helps to have a look at recent data to get a general idea.
Snow depth history in La Plagne
This data shows the total snowfall, average base depth and summit depth in La Plagne year on year for the last 5 ski seasons.
| Season | Total snowfall (cm) | Average base depth (cm) | Average summit depth (cm) |
| --- | --- | --- | --- |
| 19/20 | 531 | 127 | 243 |
| 18/19 | 480 | 100 | 182 |
| 17/18 | 846 | 260 | 363 |
| 16/17 | 351 | 61 | 166 |
| 15/16 | 670 | 107 | 208 |
La Plagne gets plenty of snow, even the lowest slopes get plenty though they do sometimes need the support of La Plagne's adequate snowmaking facilities. The higher slopes of the area have a fantastic snow record averaging 232cm snow depth over the duration of the last 5 seasons.
Snowfall history in La Plagne
This data shows the average weekly amount of snow (cm) for the months of the seasons going back to 2007. It's a great way to get a very general idea of what the snow chances are in any given month if you're planning a ski holiday in La Plagne.
| Month | Snow amount (cm per week) | Snow days (per week) |
| --- | --- | --- |
| December | 26 | 2.9 |
| January | 35 | 3.2 |
| February | 25 | 3.7 |
| March | 26 | 3.7 |
| April | 18 | 3.5 |
Summing up snow conditions in La Plagne
If you're looking for a major ski area in Europe with a strong snow record, La Plagne would be a worthy inclusion to any list. In the ski season you're very likely to see more than 20cm of snowfall during any given week and even if lower conditions aren't great, there's always deep snow high up the mountain.
Great snow conditions are just one of the reasons La Plagne is such a popular ski destination. Perhaps because of the great snow conditions, there are loads of alternative snow activities on offer and big events like the end of season Subli Cimes festival which has never had problems with the lack of snow.
There's also a lot of choice when it comes to accommodation. We think the best place for a catered chalet in La Plagne is at Plagne 1800. You get fantastic views, great access to the pistes and the peace and beauty you want from a traditional chalet. That's why we have been offering chalets there for many years.
Our self catered accommodation is all based in La Plagne Montalbert. There are great chalet apartment buildings right by the pistes and close to the lifts and amenities. The cost/benefit of these apartments is great, you can access all that ski area, and a village with great facilities for beginners all for a very reasonable price and without having to stay in one of the hi-rise apartment blocks you find in some of La Plagne's villages.
If you want to really delve into the data, we found SnowForecast and OnTheSnow have some good data on the historical snow record of of La Plagne.