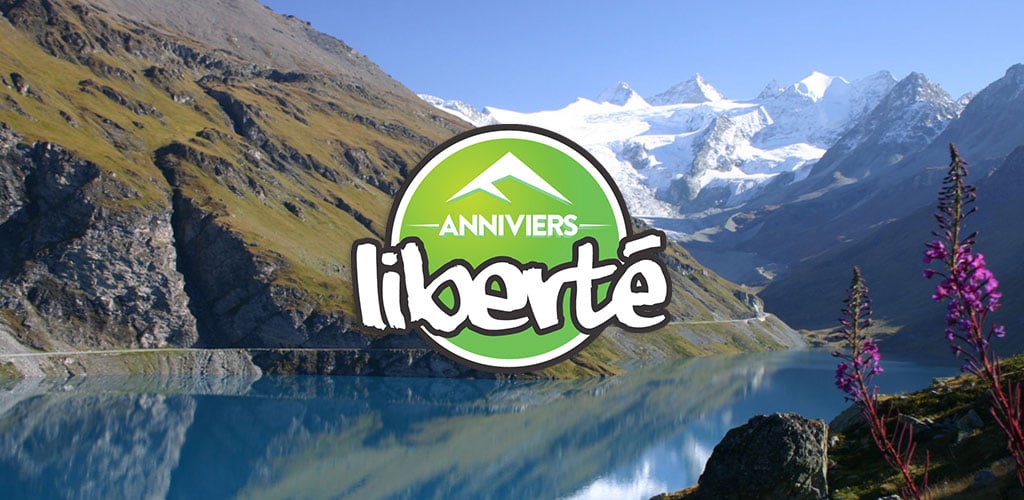 Ever thought about spending your summer in the picturesque Valais village of Grimentz in Switzerland? Grimentz sits at an altitude of 1,564m and belongs to the municipality of Anniviers. The charming village is known for it's paved streets, century old buildings and great skiing for all levels of ski and snowboard enthusiasts. Apart from it's skiing, the resort offers various fun filled activities and trips to ensure you get the most out of your summer ski getaway – all you need is the Pass Anniviers Liberte.
What is the Pass Anniviers Liberte?
The Pass Anniviers Liberte is a summer pass with adventure and freedom written all over it. It is available from June to October so you can take advantage of transport, trips and leisure activities during that period. What better way to spend a Swiss summer holiday than exploring it's culture and once in a lifetime opportunities? With many benefits and sure to save you many pennies, you can't really go wrong. If you're already thinking of planning your trip, be sure to check out our Summer in Grimentz article which provides you with insights on what to do, what to see, where to eat and more!
What does the pass include?
The pass includes more than 20 activities and free transport. Transport wise the pass gives you free access to selected lifts up to the mountains, free access to swimming and sports families, as well as free use of several main bus routes! See a list of guided tours that are available with the pass.
Experience many guided tours
Guided tour of the Moiry dam / Grimentz
Tour of the Maison de Grand-Maman (Granny's House) / Grimentz
Guided tour of the hydroelectric power station / Mottec
Guided tour of the mills / St-Luc, Chandolin
Guided tour of the François-Xavier Bagnoud Observatory / St-Luc
Visit to the Tour d'Anniviers / Vissoie
Guided tour of the copper mine / Zinal
Activities to suit everyone
There are various activities included in the pass so you don't have to dig into your bank account to experience more awesomeness.
Here you can view more information about the Liberte pass. So whether you fancy a bit of mini golf or you want to practice your tennis, you can do so with just a single pass.
Swimming Pools
Tennis
Mini Golf
Mountain Biking
Hiking
Climbing
Educational Trails
Exhibitions
Book with Mountain Heaven and get the pass for free!
Mountain Heaven provide affordable, quality self catered accommodation in Grimentz to ensure your summer holiday is one to remember. If you're one for views, all of our self catered chalets have balconies which offers amazing views of the mountains, forests and the village. Les Vieux No 7 chalet for example (pictured below) is only 200m away from the main gondola and has stunning views.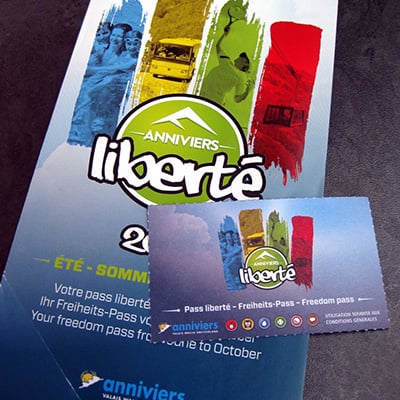 +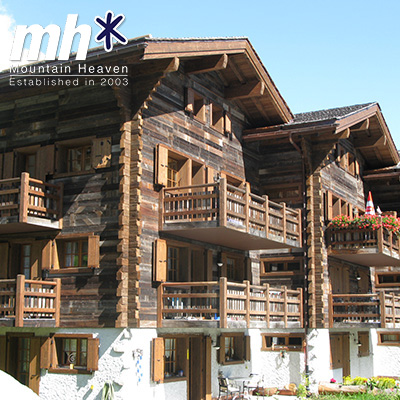 If you need some help or advice on booking a summer holiday in Grimentz, please don't hesitate to contact us. If your trip is already booked, we'd love to know what you're most looking forward to, whether that be the skiing, village tours or even the food!
Check out the Anniviers Liberte Pass video!