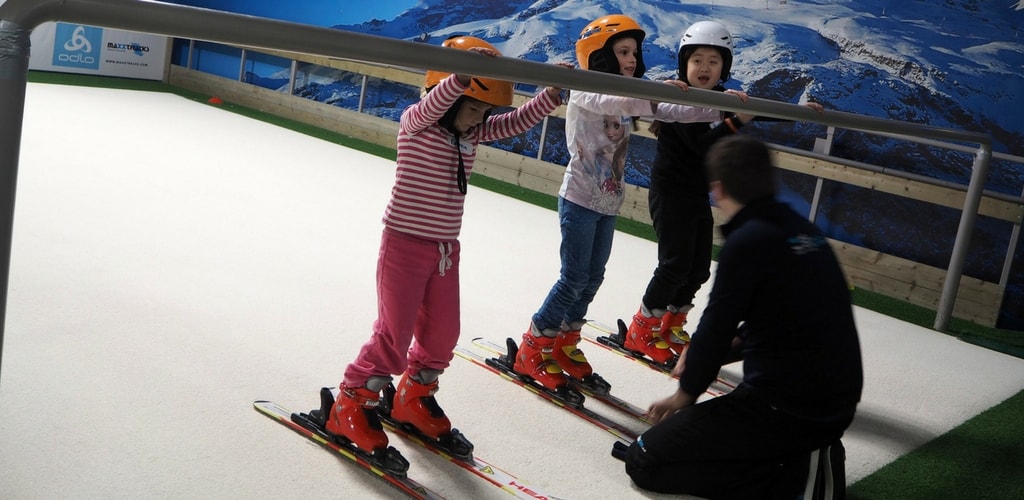 GO SKI GO BOARD's 30 Days of Snowsport starts later this month, and if you're new to skiing, or are preparing for an upcoming ski holiday in Courchevel or elsewhere in France, then this could be the perfect event for you!
From 24 September to 23 October, GO SKI GO BOARD is running 30 Days of Snowsport 2016. The event aims to get more people into skiing by making it easy to find great value, all-inclusive sessions for skiing and snowboarding.
For instance, some artificial ski slopes are offering special offers for the event, such as discounts on one-to-one tuition, whilst others are running cheap taster sessions for a range of different activities.
There will be plenty of events for those who have never skied before and for those who would like to try something new, exciting and fun when it comes to snow.
What can I do for 30 Days of Snowsport 2016?
Here are different ways you can get involved with 30 Days of Snowsport 2016.
Try your first ski or snowboard session
Take a class for improvers
Get a taste of Cross Country skiing on Roller Skis
Try your hand at Freestyle Skiing
Embrace your competitive side with Ski Racing
Check out this video for more information.
How do I get involved?
If you're interested in participating, simply use the Activity Finder on the GO SKI GO BOARD website to find out what's going on near you.
Lots of popular artificial and indoor ski centres are participating, including the SnowDome at Tamworth, Chel-Ski in London and Chill Factore in Manchester.
About GO SKI GO BOARD
The GO SKI GO BOARD campaign was set up in 2013 by Snowsport England to get more people into snowsports – skiing, snowboarding and all the different approaches to both.
The aim is to make it accessible, which means that the artificial and indoor ski slopes and community sport clubs recommended by GO SKI GO BOARD offer the best value for money. And when it comes to ski lessons for beginners, this means being all-inclusive of equipment hire, clothing, instruction and lift pass.
Image Credit: Henry Burrows (flickr.com)