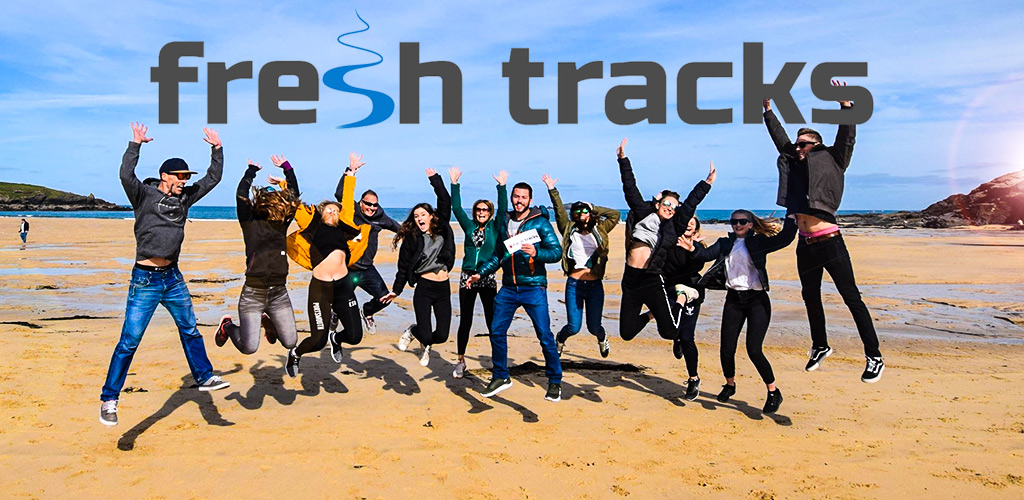 When staying in a catered chalet, your chalet host will play a big part in ensuring you have a great time. Chalet hosting, when done properly is a challenging job requiring enthusiasm, effort and a range of skills that go beyond cooking.
Ski holiday companies look favourably upon chalet host candidates with some training behind them and there are a range of chalet host training options available on the market. We find after our hosts have worked a season they are very glad to have been trained in the logistics of hosting in addition to the catering aspect. It turns out that a hosts life frequently throws up unexpected events and it takes some well rounded training to gain the confidence to handle these events well for your guests.
Career seasonnaires Steve and Becky have over 24 seasons of experience hosting in the Mountains of Europe, some hosts do it for a season but for Steve & Becky it's the lifestyle they love. They understand what a chalet host needs to be prepared for, so they started the Fresh Tracks Chalet Hosting & Cookery School to condense their experience into a course designed to prepare hosts for anything the chalet can throw at them.
Their courses are based in the quite spectacular and very Cornish location of Harlyn Bay. How spectacular? Check out the drone footage in the video below. We thought this was a great setting for Summer courses and wanted to know more. We heard from Steve at Fresh Tracks and found out more about their syllabus.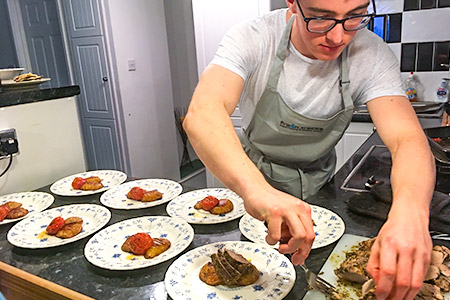 The Fresh Tracks syllabus has been specifically designed from the knowledge of those in the industry to ensure it covers the full range of skills that students need to become good all-round hosts. The venue provides the space and facilities to enable students to practice their cooking skills and to host a dinner party in a chalet style environment. With an emphasis on training students to make the most of their time in the mountains by becoming organised and efficient hosts the syllabus covers the full range of topics such as cleaning, budgeting, maintenance of equipment, shopping, menu planning, dealing with dietary requirements, hosting and customer service. Sounds a lot right! Well it is a full schedule, but the course ensures a good balance allowing students the chance to get out and enjoy themselves in the beautiful setting of North Cornwall as well providing time and careful consideration to applying for the positions best suited to them.
Steve Hancock - Fresh Tracks
Mountain Heaven know guests love a considerate and resourceful chalet host, we strive each season to ensure our hosts are as well prepared as possible to help our guests get the most out of their week in the snow. We appreciate the well rounded approach taken by host training schools like Fresh Tracks and would certainly be delighted to see our host applicants having completed courses like this one.
Drone video of Harlyn Bay in Cornwall