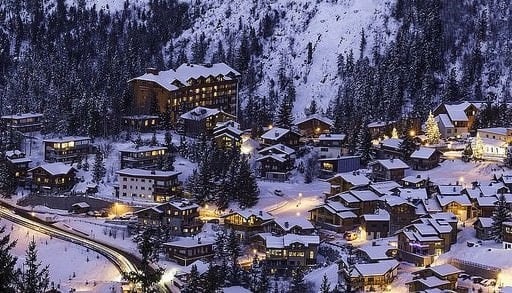 France is officially the most popular destination in the world for skiing holidays. The announcement comes after last season's ski pass figures were analysed.
Based on the total number of ski days sold when looking at resorts' ski passes, France's 2014/2015 ski season total came to 53.9 million ski days. This trumped the USA's figures, which came to 53.6 million, according to a report from The Local.
According to last year's ski season figures, resorts in the Northern Alps maintained high visitor numbers. This includes the popular resorts of La Plagne, Courchevel and Morzine.
What does France offer as a ski destination?
There is stiff competition amongst the world's top skiing destinations, with Austria and the USA considered regular heavyweights, and less common locations getting stronger every year, such as Bulgaria and Italy. France is certainly considered a favourite with skiers and has a long history as a ski destination: a worthy champion.
France gives variety to skiers, with the large number of resorts offering more choice than any other country in the world. Skiers and snowboarders can pick resorts ideal for newbies, such as La Plagne, or those that are known for advanced off-piste heli-skiing, such as La Rosiere. Many resorts are also ideal for those who want to get straight into skiing or snowboarding from the moment they wake up, with many catered chalets in Courchevel located just minutes from the main ski lifts.
This year, weather experts have predicted a bumper ski season with plenty of snow. NOAA has predicted that El Nino 2015 will last into winter. This has a number of implications for much of the world, but in regard to France's ski resorts, winter will well and truly be coming for 2015/2016. If the prediction becomes a reality, France could well be the most popular ski destination in the world for the second year running.
Image Credit: Campus France (flickr.com)