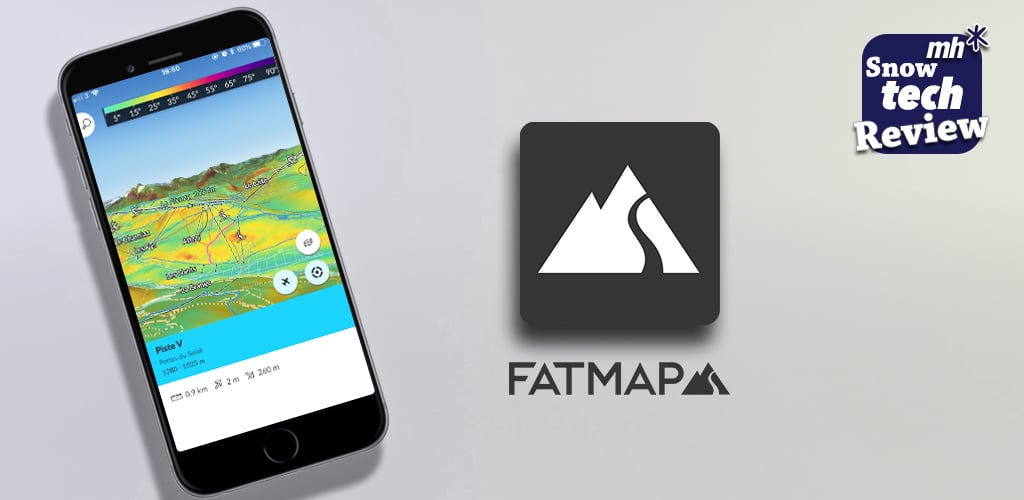 You may have seen our last ski app review on PowderQuest, now it's time to introduce another useful and quite intelligent ski app, called Fatmap – the app that helps you kickstart your adventures and acts as a guide on your journeys.
What is Fatmap?
Fatmap is a 3D ski mapping app, providing you with high resolution satellite imagery and the ability to plan your routes smarter, safer and with confidence. With technology constantly developing for the better, this app reinvents the way ski enthusiasts interact and explore the slopes and it's pretty awesome. It provides you with information that you would normally miss or would not expect when you're out on runs, so you can discover new attractions and cool things around pistes on the go. Want to plan a route that tests your ski or snowboard skills in La Rosiere? Or maybe you want to explore the awesome slopes in Courchevel? This app has got you covered.
So what does it do?
Fatmap is a global map that covers the most popular ski resorts across the world. The app contains detailed information on pistes, lifts and mountain gradients. It acts as a great guide if you're looking for a bit of structure during your ski trip and it's extremely beneficial if you're one to plan your routes in advance, so you know exactly what to expect when you're on the slopes. Rather than trying to read a piste map and carry it along with you on the slopes, the app allows you to plan and navigate your routes with an interactive 3D map – and one thing is for certain, you can't do that with a paper piste map! Piste maps are often inaccurate and difficult to work out for many. But let's talk about the key features of the ski app:
High resolution 3D imagery (5x the resolution of Google Earth)
Interactive 3D fly throughs
Coloured coded map when viewing terrain tools
Suggests adventures/routes based on your location
Create your own adventures and routes
Share plans with friends and the community
Download maps and access them wherever, whenever
You can see the 3D dimensional shape of runs, dips, twists and turns
Showcases risk zones e.g. avalanche, crevasse
Freeride option provides you with various freeride routes
View nearest lifts, cable cars, transport links
App review video
Take a look at our quick, 60 second review video on the app and let us know what you think!
Pros and Cons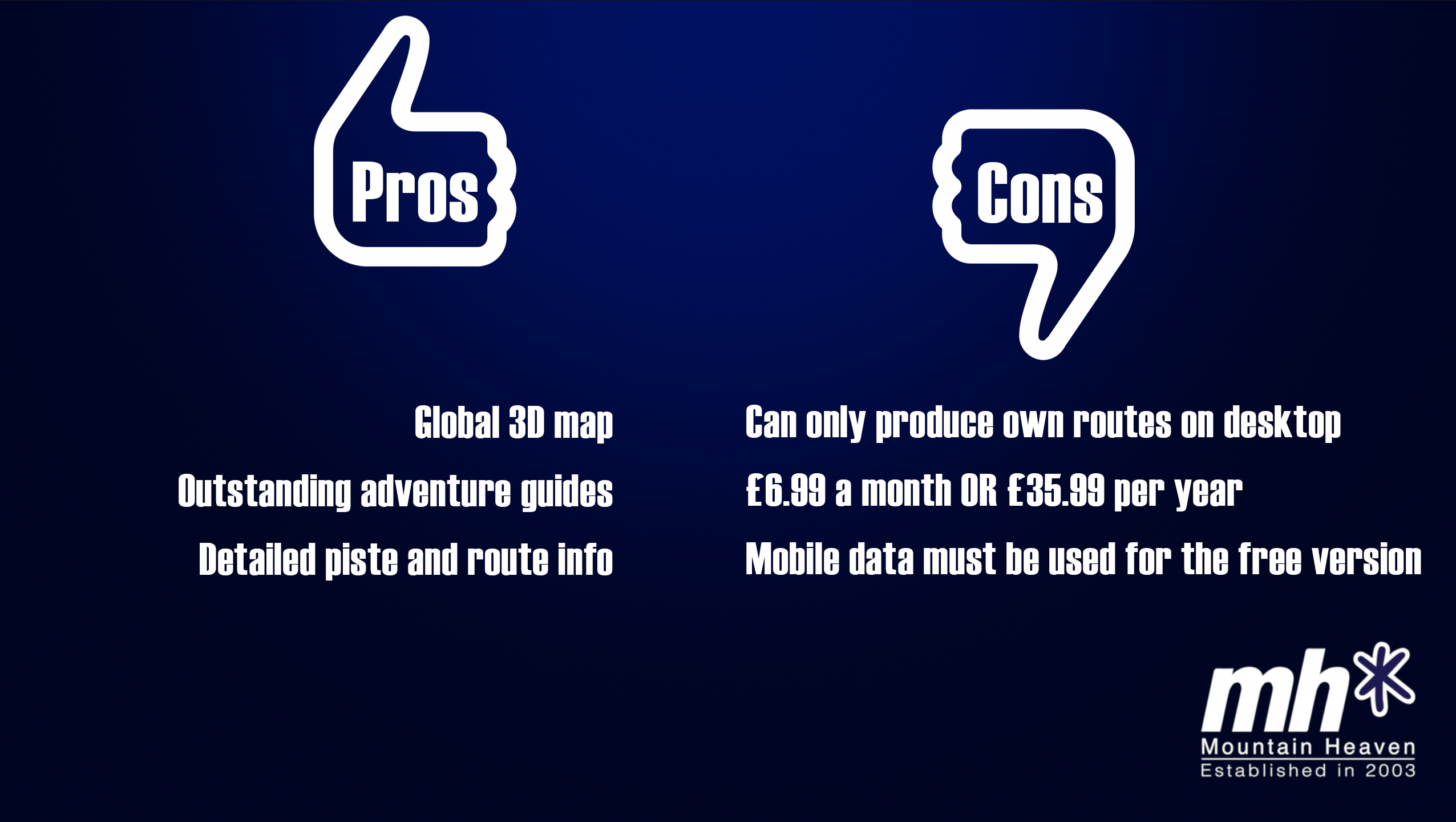 There are many great features on Fatmap, especially if you're thinking of exploring the mountains alone or if you want to check in on your friends to see which routes they are trying to conquer. The content within the app is detailed and easy to view, catered to all types of skiers and snowboarders.
There is a free version of the app and the premium version. The free version only allows you to use a few of the features, so to unlock Fatmap's true potential, the premium version allows access to all of your maps and features offline. You don't have to worry about interrupted performance or your mobile phone data bill, you can purchase the premium version for £6.99 a month or £35.99 for the year. Don't forget, you can use Fatmap for other outdoor activities too such as hiking or mountain biking too!