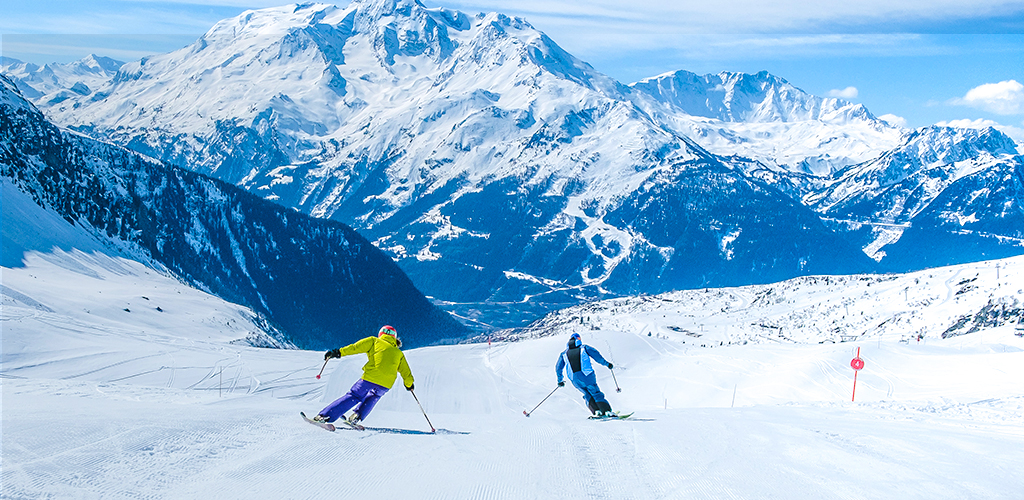 When the sun rises on the mountains of a ski resort it's a staggering time to be alive and out there. There are several hours of light before the lifts open, if only you could get up there and ride the freshest morning snow. You might think getting up there and having the pistes to yourself, to be guaranteed that kind of space, would be an experience reserved for David Beckham or some Russian oligarch, but in La Rosiere this season, they're offering a private trip around the pistes as a regular activity that you or I can book.
From 29th January in La Rosiere you'll be able to buy a 'V.I.P First Tracks' experience. For just €40 you can enjoy an exclusive early morning tour of the pistes and then breakfast in a lovely mountain lodge.
What's included in V.I.P First Tracks?
Meet your mountain guide at 07:30
They'll guide you around an ideal tour of the piste taking in the best of the scenery
At around 09:00 they'll take you to the mountain restaurant Antigel for a fabulous and well earned breakfast
Then you can enjoy your breakfast as the 'first to make the lifts' start arriving on the ski areas
How to book
The First Tracks experience will be available every Tuesday from 29th Jan 2019. Bookings are made with the La Rosiere lift ticket office, find out more from this tourist board link. If you are a guest of a Mountain Heaven catered chalet in La Rosiere, you need only let us know that you're interested. We'll then book your pass for you and your chalet host will pick it up ready for your arrival in La Rosiere.
Note: First tracks is suitable for those comfortable on a red piste and is only for youngsters aged 13 or over and those must be accompanied by an adult.
La Rosiere First Tracks Video