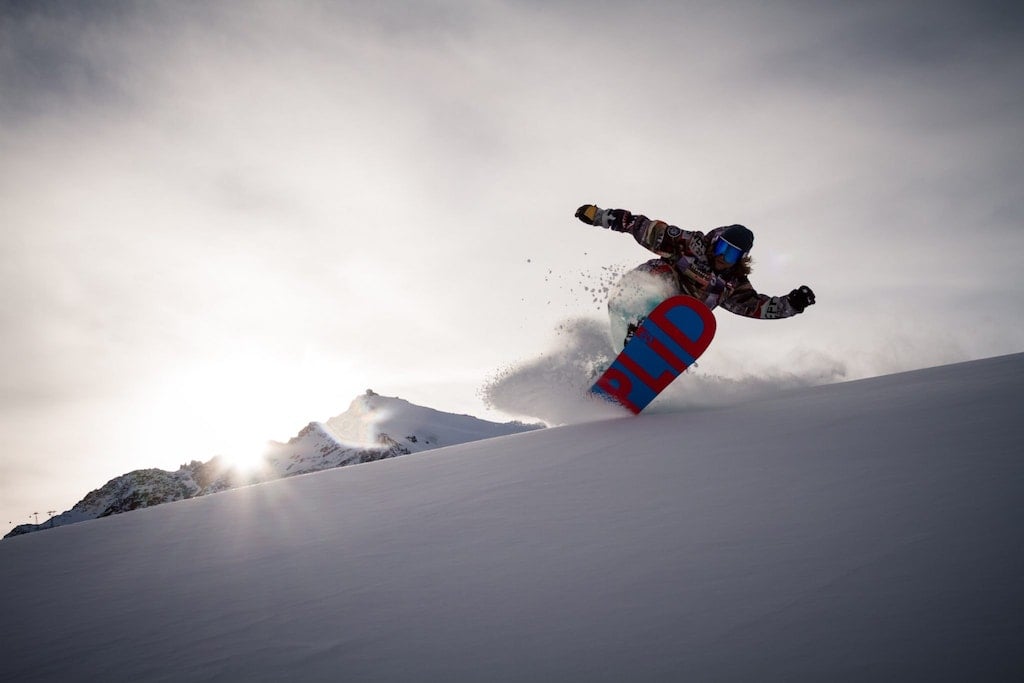 As you begin to plan your trip for the upcoming ski season you will know that preparation is the key in ensuring you have a smooth holiday.
So after deciding to stay in ski chalets in La Rosiere, Courchevel, La Plagne or at one of our other French chalets, the next step on your holiday prep list should be to buy some new equipment for your up and coming ski trip.
If you're skiing for the first time and need some new equipment, need to upgrade your old gear or just want to treat yourself, here we take you through the latest things you should buy ahead of the season.
Ski technology
Now that we live in a digital age it is unsurprising that there are new technologies being released every year which are perfect for skiers and snowboarders alike. Here are some apps you should download and other innovative ski gear that are perfect to buy for your holiday.
Snoww
Snoww is a socially integrated ski tracking app that allows you to follow friends and compare your vital ski statistics, or compete with other skiers and climb your way to the top of your mountain's leader board.
This brand-new, free iOS mobile app makes skiing more social, as it connects the global ski and snowboard community.
Eddy Healey, who is the founder and CEO of Snoww, added, "When you're out skiing and snowboarding, you make lifelong friends from around the world, but each year you'll be skiing different places. Snoww allows you to keep in touch with each other, see which mountains they're skiing now, and check out the photos that they've taken from their trip.
"I run frequently, and use an iPhone app to follow the running activity from my friends around the world, as well as professional athletes and people I've met at races. I've been inspired to make a community for skiers, since we all travel around the world to do something we love."
By downloading this mobile phone app you can upload photos and videos from the day and check detailed statistics such as the distance you've travelled, your maximum speed and the number of runs you have gone down.
The app is available to download from December 2016.
Beartek Snowsport Gloves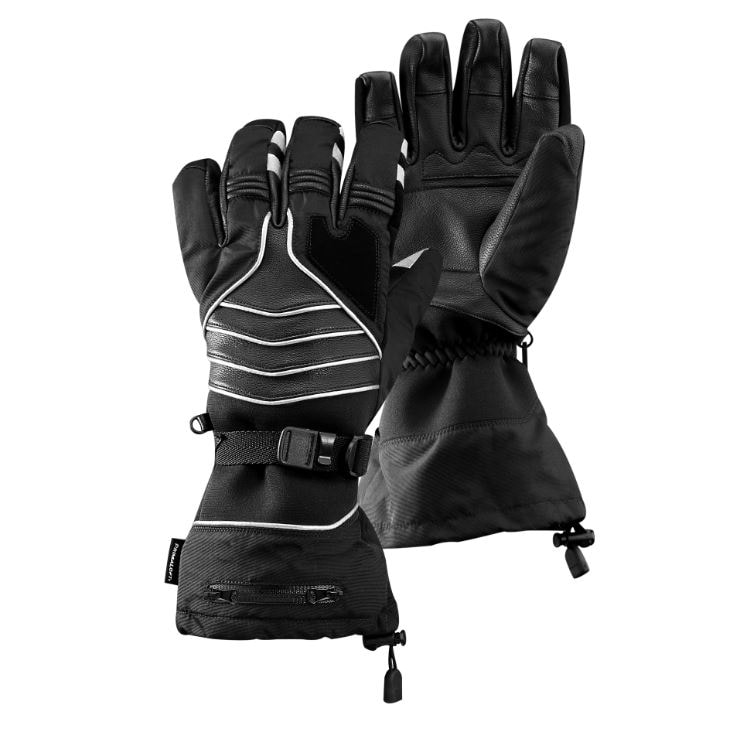 With the Beartek Snowsport Gloves you will never let the cold get to you or your phone again while riding the slopes.
The premium goatskin leather gloves keep your hands warm and give you the ability to control your phone and music through Bluetooth connectivity built into them.
The gloves Toughtek reinforced palm and thumb patch offers you superior grip whilst skiing, 80 hours battery life and removable/interchangeable sync modules.
If you decide to buy these digital gloves, then Beartek recommend practicing with them before your first ride.
Go Pro HERO5
The new line of Go Pro HERO5 cameras make it easy for you to capture and share your winter holidays with friends and family.
GoPro's founder and CEO, Nicholas Woodman, said, "HERO5's ability to auto-upload photos and videos to a GoPro Plus account dramatically simplifies mobile, on-the-go editing, sharing and enjoyment."
Now you can auto-upload photos and videos to GoPro Plus, a cloud-based subscription service, by just charging the HERO5 camera.
The Hero5 Black, which costs £349.99, is the largest camera in the range with a 2-inch touch display. The camera is waterproof and its stereo audio recording and advanced wind noise reduction technology makes it perfect for you when you are flying down the French mountains.
The smaller HERO5 Session camera costs £249.99 and shares the same small design as the original HERO Session, but benefits from significant performance upgrades including professional quality 10MP photos and distortion-free wide angle video and photos.
Ski & Snow Report
On The Snow, the ski and snow conditions website, is the brainchild behind the most downloaded ski and snowboard app in the world.
The Ski & Snow Report app shows current conditions and offers snow reports for over 2,000 ski resorts across the world.
Other users can also share first-hand weather reports!
SUUNTO AMBIT3 PEAK GPS Watch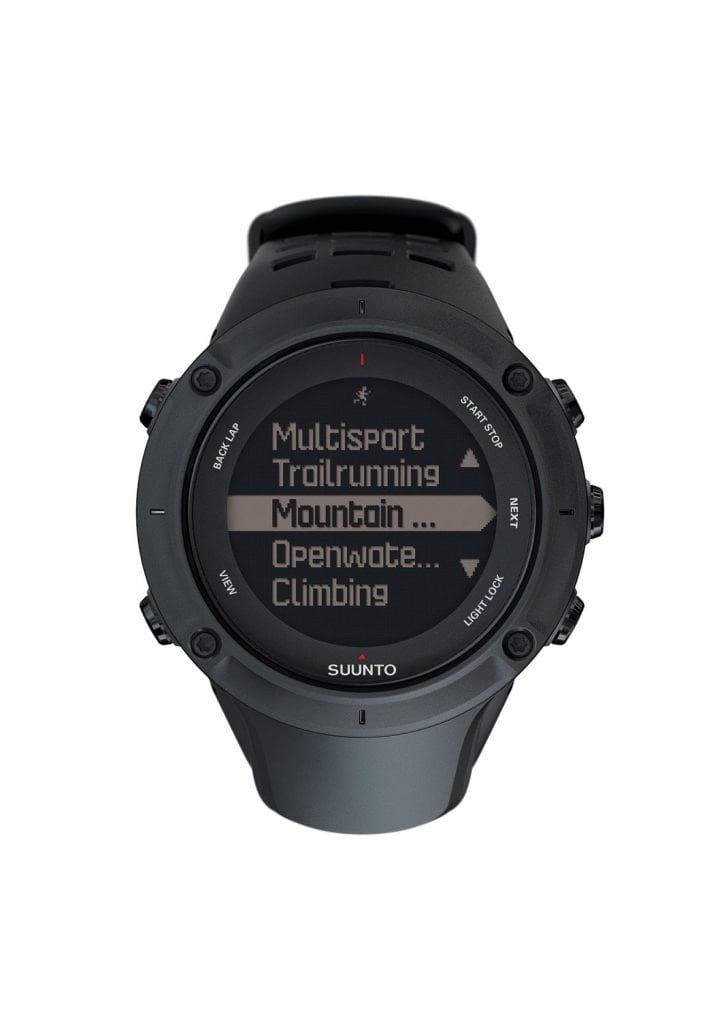 If you are looking for a watch ahead of your next skiing holiday then the Suunto Ambit3 Peak is a great option, as it combines advanced functionality for outdoor adventures with advanced functionality for performance training.
You can track your adventures and everyday moves with the watch, and then, with the free Suunto Movescount App in your smartphone, upload your outings, change watch settings, get notifications, enrich, relive and share your sports moments and adventures wirelessly while on the go.
The watch also boasts functions such as route navigation, weather information, heart rate monitoring and has a battery life of up to 50 hours in GPS mode.
You can buy the SUUNTO AMBIT3 PEAK GPS Watch from just £270.
Ski wear
You will need some quality yet affordable ski clothing for your ski holiday and here are some great options.
For men
Arc'teryx Men's Alpha SL GORE-TEX Jacket
According to Ellis Brigham ski clothing buyer Dave Whitlow, there is a clear monochrome trend happening.
He said, "The trend is very strong in women's skiwear, particularly at the top-end but it's also evident in black-on-black camo from freestyle and snowboard brands. Some men's brands are showcasing predominantly black jackets anticipating bright pop-coloured pants combos to give a very sharp piste look whilst delivering versatile urban wearability."
With this in mind, the Arc'teryx Men's Alpha SL GORE-TEX Jacket will mean you will look the part every day of your skiing trip.
The jacket has all the fundamental features for an alpine epic, including a helmet compatible StormHood, a water tight chest pocket and most importantly being waterproof and breathable.
CLWR Men's CLWR Men's Snowboard Trousers
These Men's Snowboard trousers from Ellis Brigham are the best-selling relaxed cut riding trousers.
The trousers cost £139.99 and boast easy to adjust waist tabs, cargo pockets, mesh-backed inner leg venting zips and a zipped hand pocket.
For women
Roxy Jet Ski Print Snowsports Jacket
Ellis Brigham's Dave Whitlow also revealed that painterly watercolour floral prints are trending strongly in women's skiwear.
He said, "It's being seen in jackets, pants and in accessories like mittens."
This is why the Roxy Jet Ski Print Snowsports Jacket, which costs £165, is a favourite at Ellis Brigham. Its removable hood and its inner snow skirt with pant snaps will keep you warm.
The jacket's inner goggle and phone pockets will also help protect your phone and any other valuables you are carrying on you whilst on the slopes.
The North Face Women's Chavanne Snow trousers
Available on the Surf Dome website for £112.99, The North Face Women's Chavanne Snow trousers are great trousers to buy.
Made from DryVent fabric, the trousers are waterproof, quick-drying and breathable, meaning that you won't get cold and wet if you take a tumble.
The trousers inner snow gaiter with gripper elastic means you have greater protection against snow entry than a lot of other trousers.
Women's Siren Long Sleeve Sweetheart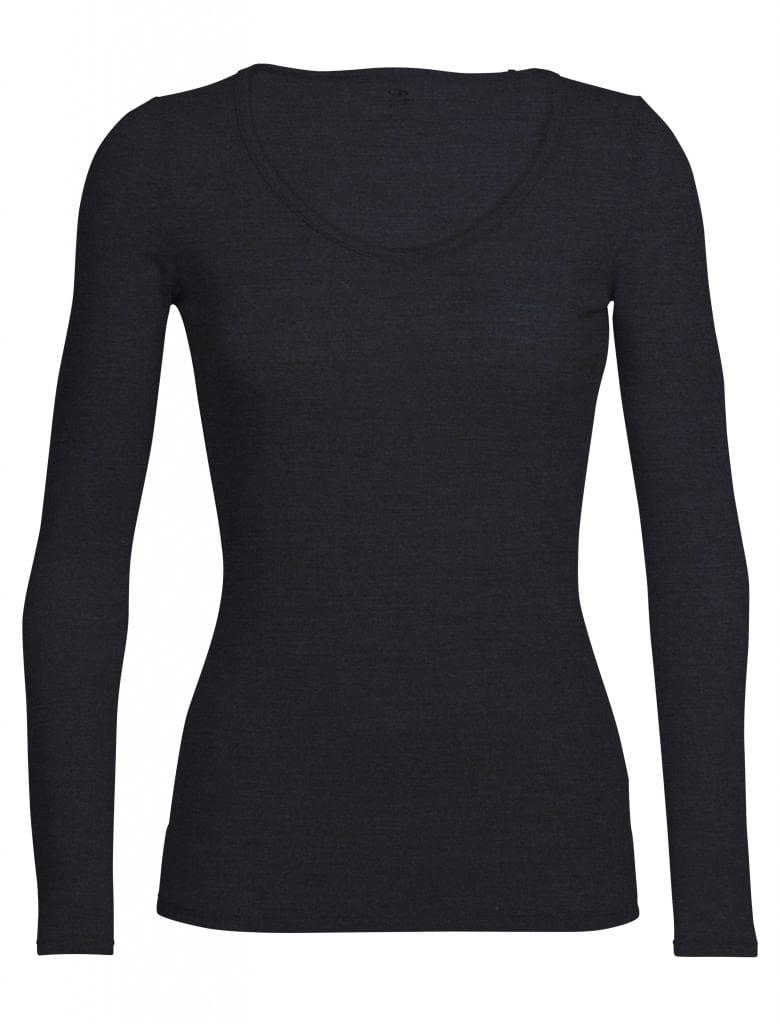 The Icebreaker Women's Siren Long Sleeve Sweetheart is a soft and stretchy women's T-shirt that is really comfortable for female skiers and snowboarders to wear as a base layer.
The core spun fabric, soft merino wool fibres wrapped around a nylon core add strength and durability, while retaining next-to-skin softness.
This long sleeve shirt costs £60 and is perfect for all snow sports, running and fitness and outdoor and hiking activities.
For both men and women
Hanskie Mitten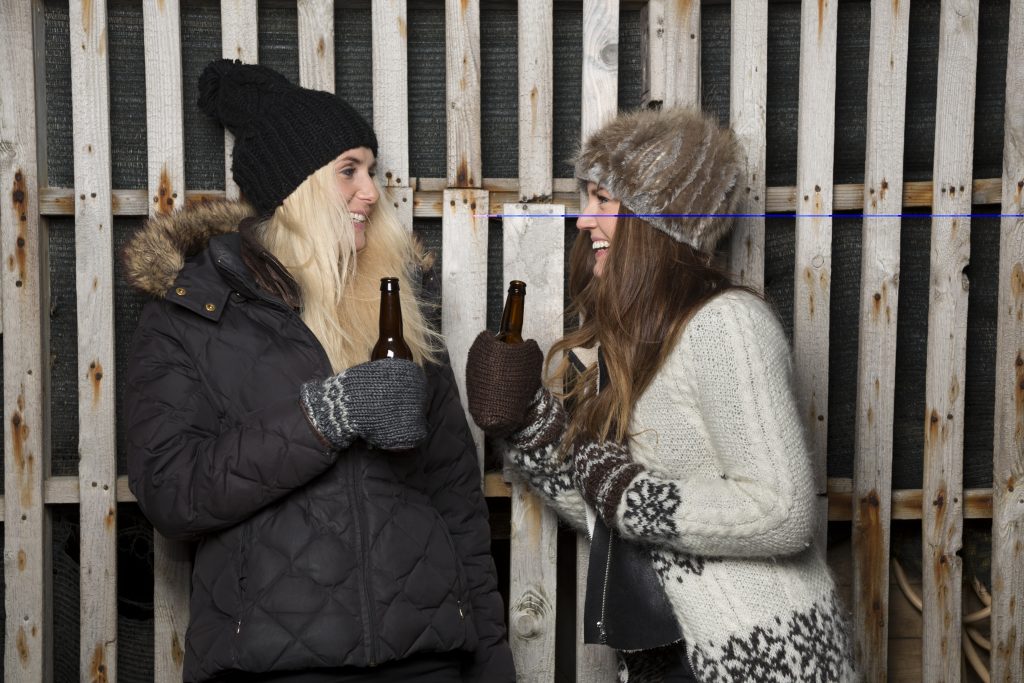 All the major ski resorts in Europe have a fantastic après ski scene and one accessory that should be on your to-buy list is the Hanskie Mitten.
What started out as an Icelandic family secret quickly evolved into a worldwide success having been featured on the Today Show and in Urban Outfitters.
Since its release, the Hanskie Mitten has been regarded as the perfect accessory for a winter holiday as you can enjoy a nice cold beverage, whilst keeping your hands warm.
Most beautiful snowboard and skis
If you are looking to buy some new skis or a new snowboard then here are some of the most beautiful designs you can pick up ahead of the 2016/17 season.
Paradigma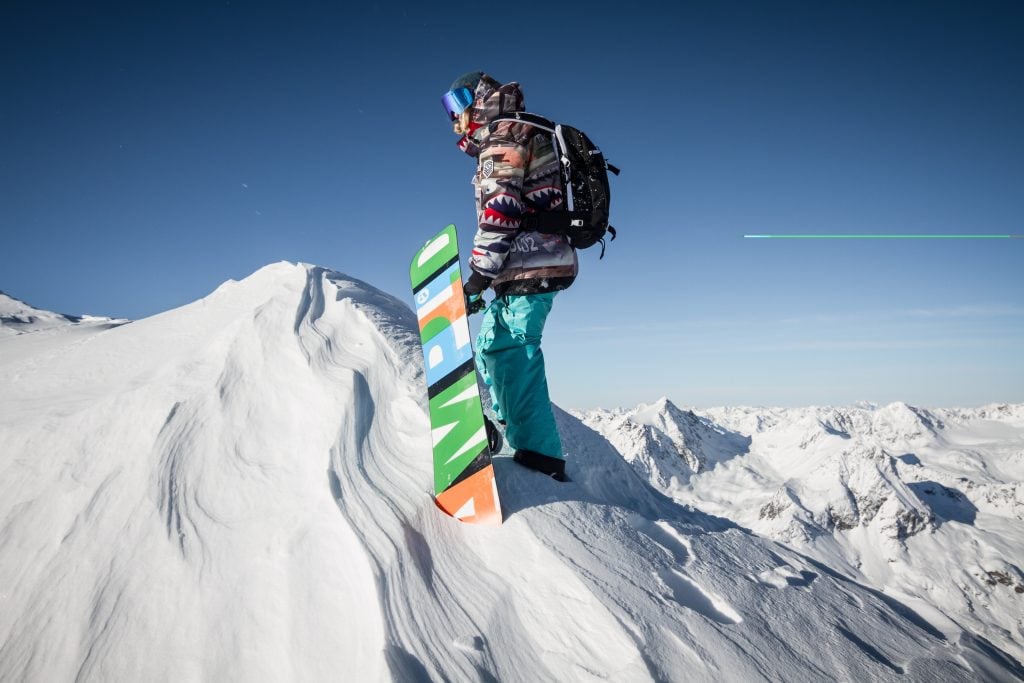 The Paradigma snowboard is an all-mountain snowboard that is designed for use on the whole mountain, from backcountry/off-piste to marked trails and terrain parks.
The Paradigma's moderate/firm flex make it a board for riders who are already confident on a snowboard with a solid technique, through to seasoned veterans with a powerful riding style. For the holiday maker that needs one board to carve down hard-packed marked runs and float in deep powder, this board is perfect.
You can buy the Paradigma snowboard for £450.
All Mountain Stars and Stripes Ski
The Bomber's Stars and Stripes ski, which is inspired by the US Ski Team, is a classic hand crafted All-Mountain ski.
Costing around £1,500, Bomber skis Stars and Stripes model brings quality skis that are normally reserved for only the top World Cup athletes to every skier, from novice to expert.
These popular skis boast a tip-to-tail wood core, ABS Sidewall and a traditional camber.
Image Credit: Severin Wegner Pitztal, snoww, Jonas Vieider, Beartek Snowsport Gloves, Suunto, Icebreaker, Hanskie Mitten, Paradigma.