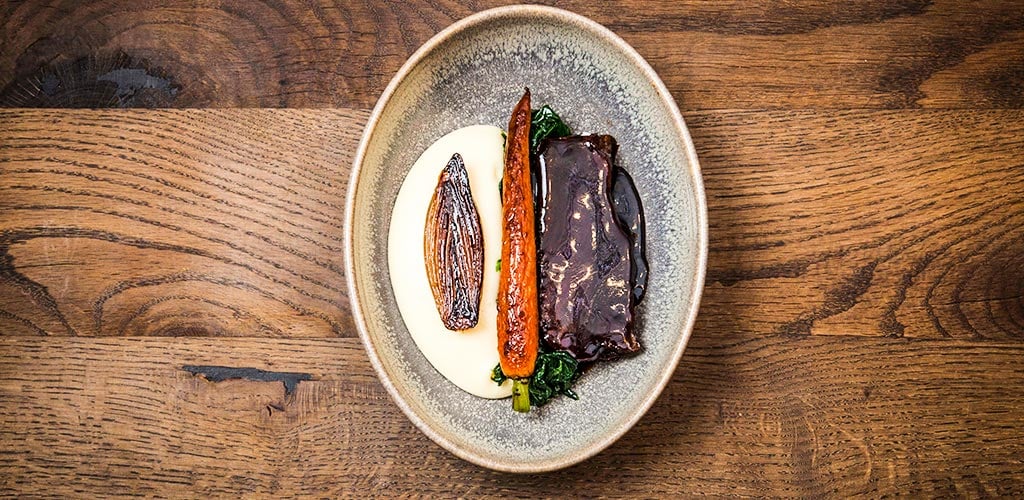 The villages of La Plagne and their ski area make up one of the most popular and diverse large resorts in the world. And this is only half of the enormous Paradiski area. Throughout these villages and around the pistes there are a multitude of places to eat, so many in fact as a holidaymaker it can be hard to find the sort of place you're looking for.
La Plagne Montalbert, like La Plagne 1800 is one of the few La Plagne villages that enjoys the cover of trees. In fact experienced La Plagne aficionados know that on a snowy day, the runs down to Montalbert through the trees can be magical, satisfying and sheltered. So when the snow comes down, parties will head to this part of the ski area to get the best from their day, the runs are not too difficult for beginner skiers and boarders provided they've outgrown the nursery slopes.
We've loved Montalbert for years, our self catered apartments in Montalbert are popular every season, we've some guests who book every year. It's not a pretentious resort, you will not find rows of designer watch shops and streets full of people dressed for Instagram.
For the last few seasons, Montalbert has been home to a very special restaurant that adds a new flavour to this down to earth resort.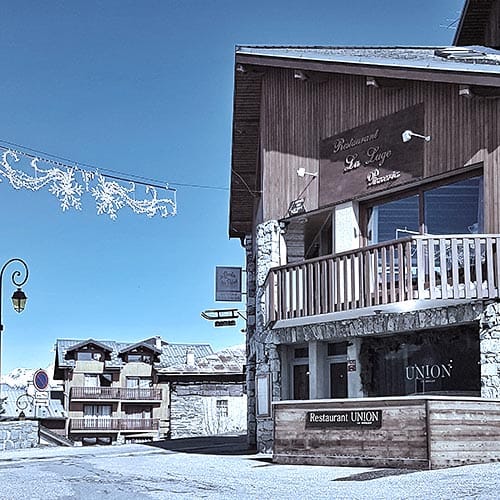 Union, uniquely fine dining in Montalbert
Michelin starred British chef and keen skier, Phil Howard opened a bijou restaurant in one of his favourite resorts, La Plagne Montalbert for the 17/18 season.
In the seasons since Union opened it has wowed locals, skiers and food tourists alike. We keep hearing about it from our friends in Montalbert. People are raving about the food, the service and the ambiance. The world of online review platforms like Trip Advisor can be a harsh mistress for restauranteurs but amazingly Union has pulled off a perfect score 5.0 out of 5 and won a certificate of excellence for 2019.
In case you've been wondering the dish in the main photo is Daube of ox cheek, and is just one of their masterpieces.
Check out some of the food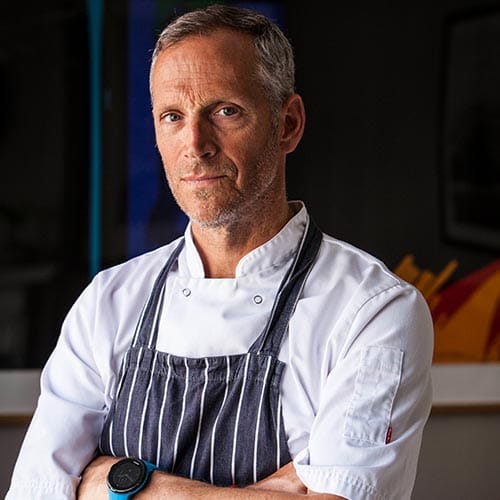 Top 5 facts about Phil Howard
As seen on BBC's 'Great British Menu"
Awarded Michelin stars at London's 'The Square' (1994 and 1998)
A regular guest on 'Saturday Kitchen' and 'Masterchef'
He's written two cook books
He's an active member of The Royal Academy of Culinary Arts (imagine Hogwarts but with food)
In fact we could carry on singing Phil's praises, beyond a mere 5 points. He's lead a distinguished culinary career, runs marathons, supports vital charity work and really loves to ski.
Phil is one of the main ingredients that makes Union so special. Owner of Montalbert's Ski Shop, his own residence in Montalbert and good friend to Phil, Martin Cuchet is the other half of the Union. The idea for the restaurant came from two good friends talking about the things they love. They felt strongly that there was a real demand for delicious seasonal food but different to the traditional Savoyarde fare served so extensively in the Alps. They wanted to offer something exciting and eclectic to hungry skiers, seasoned locals and food-savvy tourists. This is how a pinnacle of culinary excellence was born in our beloved resort of Montalbert.
Phil's team at UNION is small, friendly and efficient and he works closely with his chefs Tom and Rose to deliver a menu that they feel will have serious appeal
Writing the menu for UNION is one of those fantastic opportunities to create food that is not only delicious and seasonal, but is there to give pleasure to hungry skiers after a day on the mountain. I love traditional Savoie food as much as anyone, but at UNION we create wonderful fresh, soul nourishing dishes that offer some respite from the usual fare Phil Howard, Executive Chef
How to enjoy Union
It can be a good idea to book ahead even for lunch, the restaurant covers 30 so can get full relatively easily and especially at busy times.
For lunch
The restaurant is right by the main lift station in Montalbert. So even if you're staying in Les Arcs, you could ski there for Lunch. Lunch is served Tuesday to Saturday from 12:00 – 14:30. Pricing is quite reasonable for excellent food, at lunch starters are from €8.50, mains from €14.50 and desserts from €8
Check out the lunch menu
For dinner
When dining at Union, you can choose from the delicious a la carte menu or sample the 8 course tasting menu for groups. You'll find incredible dishes like pesto glazed sea bream with conserved summer tomatoes, butter beans, cuttlefish and nduja and hand cut strozzapreti with an emulsion of chicken stock, black truffles and Parmesan. Dinner is from 18:00 to 21:30 with some late opening at busy times.
Check out the dinner menu
And the tasting menu
Christmas Lunch
Union is open for Christmas Day from midday to 18:00. A delicious 4 course set menu awaits those who secure their reservation. For the main course you can choose between Goose or Cod and each sounds as delicious the other, the cost is €65 per person.
View a PDF of the Christmas menu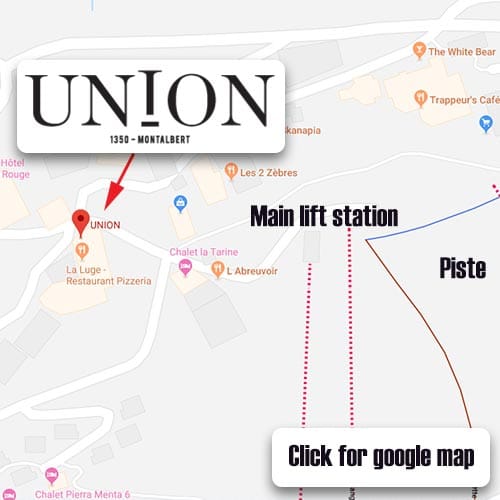 Where to find Union
The restaurant is located right by the main lift station in Montalbert. It faces out onto the resort dominating a corner of main roads. It's perfectly easy to get to in ski boots. Click the map to see the location on a Google Map.
You can find their full address, phone number and opening hours on their website contact page
Got to get some of this in your life?
Check out the Union website
Check out our self catered apartments in Montalbert
See our catered chalets in Plagne 1800