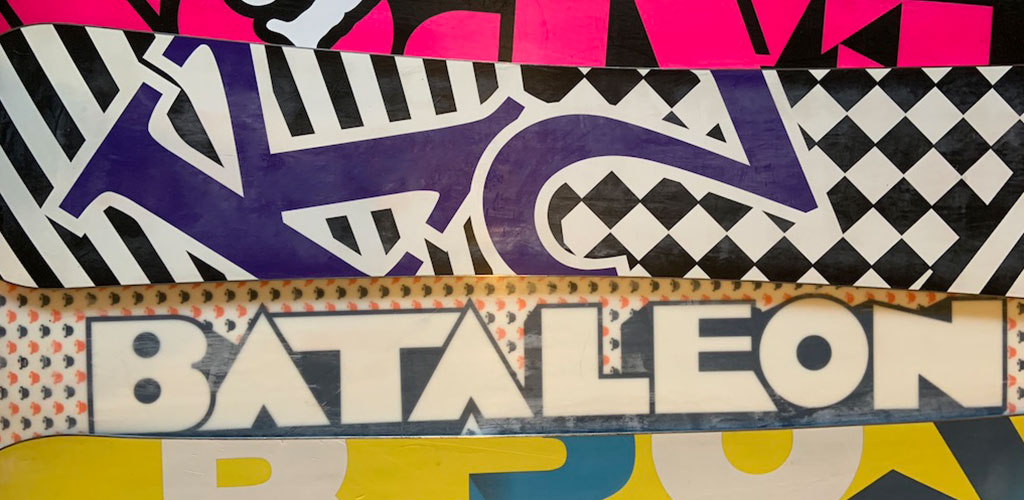 Most of us know that snowboards are not all the same but what are the differences? What different specialisms do different snowboards have? And how do you tell them apart? These are the questions we hope to answer with this article. We hope we can help you find the ideal board whether you'll take on your next ski holiday in La Plagne going off-piste, or if you're staying in a chalet in La Rosiere and want to carve fast around the pistes. It can be daunting looking at all those shapes and features, it can be tempting just to pick the one you like the look of but that's how you end up with the wrong snowboard.
Before we look at boards, do you you need an introduction to snowboard bindings? It's a good idea to know what binding options there are before choosing your snowboard. If you're looking for skis, you're in the wrong place, try our introduction to different types of skis.
So lets take a look at some different types of snowboards
Found the right board?
We hope we've helped you find the right snowboard for you. Check out this article if you're looking for information on snowboard binding systems and if you're thinking about skis, check out our introduction to different types of skis. If you want somewhere to take your new snowboard for a spin, checked out our catered chalets.