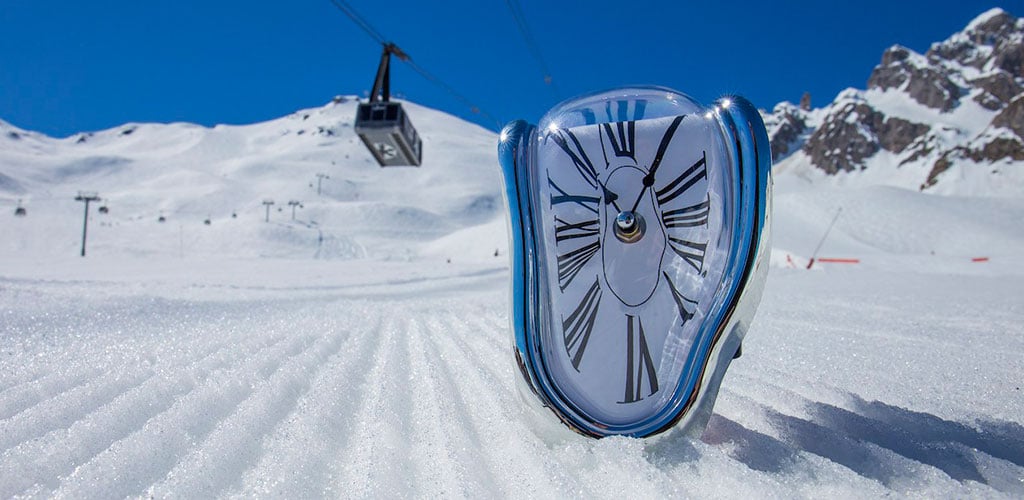 Prepare for a surreal 18/19 season in Courchevel which is hosting a rare opportunity to view the art of Salvador Dali. Visitors will find exhibits positioned in special locations around the pistes and resort of Courchevel.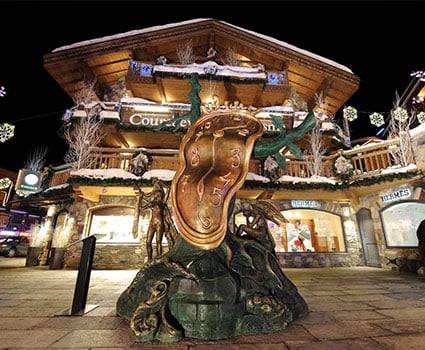 This seemingly unique exhibition is actually a tenth anniversary celebration of the original Dali Au Summet (Dail at the Summit) 'Open air museum' event which brought Dali's later work to Courchevel a decade ago. So if you book your ski holiday in Courchevel this season, you're in for a treat.
The exact locations of the ten artworks have not yet been revealed but we expect to find out more nearer the start of the season, watch out for updates to this article and keep an eye on our facebook feed to find out where exactly these exhibits will be. Maybe they'll be in the same places as last time? If so, be sure to visit the top of Les Chenus and the top of La Visselle which previously exhibited "Woman Aflame" and the famous "Alice in Wonderland". There were also sculptures at the tourist office chalet, the Espace Diamant and Forum so expect to discover them all around the resort.
There'll be billboards celebrating Dali, new graphics on La Saulire cable car and exhibits by contemporary surrealist artists in the streets of the resort. Also, there are three live art apres-ski performances planned throughout the season. We've only found limited details from the tourist board so far, we're hoping to get full details of these soon.
About Spanish Surrealist artist Salvador Dali
In the mid twenties he met with Picasso and other artists, poets and philosophers of his time. He was fascinated by the writings of Sigmund Freud and fuelled by these influences, entered in 1929 his first Surrealist period. It was at this time Dali started creating works using his "paranoiac-critical method" in which dreams and subconscious thoughts lead the way to representations of how reality is reflected in our subconscious, not how it actually is. Famous works like The Persistence of Memory (pictured right) were completed at this time. Dali's career continued through the decades touching on film, painting, sculpture and even commercial marketing (he designed the Chupa Chups logo!) and influenced in turn decades of pop culture and artistic thinking.
Want to be there to see the Dali exhibit this season?
If you feel motivated to get our there and see these fantastic exhibits, there are a range of Mountain Heaven options. We have aself catered chalet in Courchevel Le Praz and three lovely Le Praz catered chalets to check out. Our great range means you're likely to find a great option for your ideal time to come and see the Dali exhibition. We're certainly planning to spend some time there this season and will be publishing our own photos and comments on the impact these artworks made on us when viewed in the expansive Alpine setting.
There's more!
This is an exciting season in which to visit Courchevel. If you time your trip right, you can take in the Dali exhibition and the International Festival of Pyrotechnic Arts, and yes, that means lots and lots of fireworks!