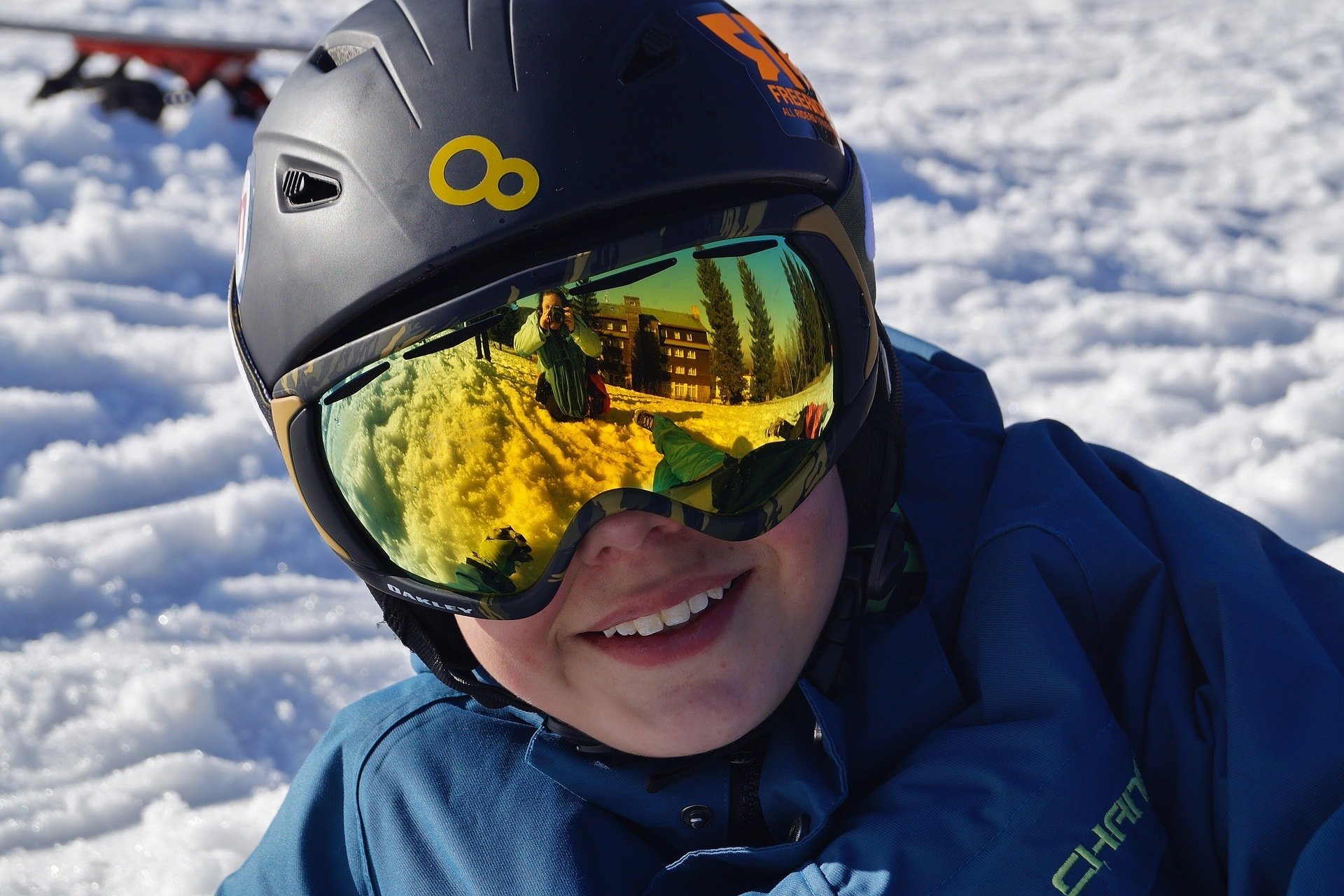 It is not compulsory to wear a helmet when skiing and snowboarding in France according to the law.
However, ski schools strongly encourage you to wear a helmet. If your child will be attending a ski school make sure to check their own rules, as some require it.
In general, there are more likely to be rules for those under the age of 18. For instance, in Italy children under the age of 14 must wear a ski helmet. If you're caught without a helmet you will be fined.
If you're over the age of 18, currently the only place in the world where you have a legal obligation to wear a helmet whilst skiing or snowboarding is Nova Scotia, Canada. If you're caught without one you will face a hefty fine.
For confirmation of ski helmet rules you should check with your local ski area. In certain areas it may be compulsory to wear a ski helmet, such as when using a snowpark.
You don't necessarily need to buy a helmet. If you're enjoying your first ski holiday in Courchevel, La Plagne or elsewhere in France, you can hire ski helmets along with the rest of your equipment.
General guidance on wearing ski helmets
Make sure you check the conditions of your travel insurance before making a decision. Some travel insurance policies require the insured person to wear a helmet, in which case you will need to wear a helmet should you need to make a claim, regardless of the law. On that note, also make sure that you get the right travel insurance for skiing; you may need to get winter sports travel insurance.
Aside from this, ski helmet usage is mostly down to personal choice at this moment in time. Some people prefer to wear helmets for safety reasons.
Others say they feel more aware of their surroundings without a helmet, believe wearing a helmet encourages reckless behaviour and don't think that the head injury stats support the idea. According to the National Ski Areas Association, there has been no reduction in the number of brain injuries in the U.S. despite the number of helmet wearers increasing threefold.
However, statistics have shown that whilst the amount of head injuries hasn't gone down following an increase in helmet usage, surface injuries like facial lacerations and skull fractures have reduced by up to 50%. In a lot of cases, whilst not preventing head injuries, the helmet does reduce the severity of the injury.
The current trend is for more people to wear helmets, with a three-fold increase over the past 15 years. In Europe, 60% of adults and 80% of children wear a ski helmet. As generations of children grow up and learn to ski with helmets being a natural part of their ski equipment, this trend will likely continue.
It is important to note that head protection can greatly improve your chances of not suffering serious injury if you fall. Whilst they improve your chances, helmets are not 100% effective and you can still get injured if you fall at high speeds or in a head-on collision.
Most importantly though, it is important to ski safely, whether or not you are wearing a helmet. Always ski within your ability and make sure you are aware of what's happening around you. The best thing you can do is try to avoid situations where you could end up getting in an accident.
For some good safety pointers, check out our articles on the skier's responsibility code and avalanche awareness.