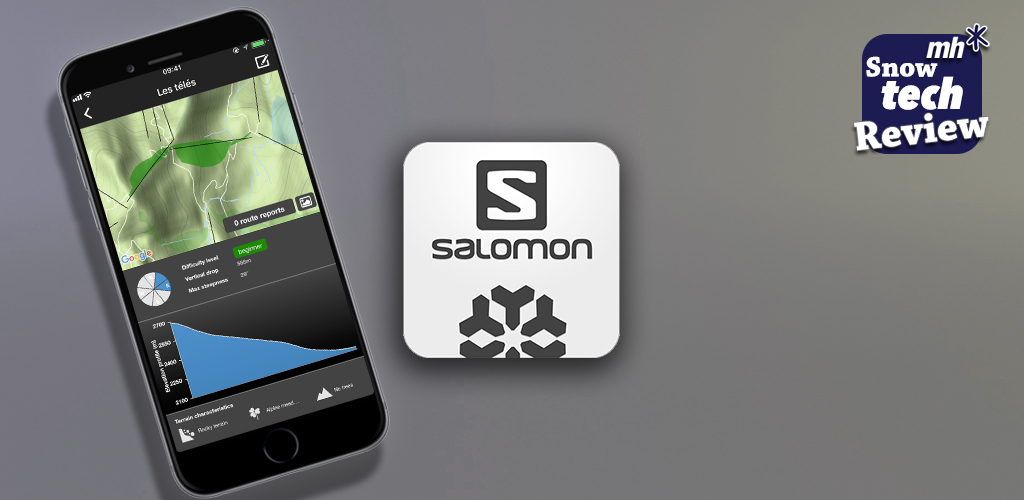 You're likely to be familiar with Salomon, you know the guys that make all kinds of winter sports gear? Well they've produced a mobile app aimed at the off piste skiers and snowboarders of the Alps. We try out all kinds of ski and snowboard apps and we thought this one was worth sharing.
So what does it do?
Powder Quest aims to be the ultimate snow conditions tool specifically for finding great off piste routes and sharing information between users to enhance the service further. Now we need to be really clear, this app is a great source of information but it does not reduce the need for the proper ski safety equipment, experience and instruction for example avalanche safety training and then you'll probably need a local guide. Heading off piste is dangerous and no app will change that. So that's the safety warning out of the way, let's talk about the app.
Contour maps of off piste areas
Snow forecasts indicated on the map
Up to 6 days in the future for snow forecast
Up-to-date snow reports from real users out in resorts – with photos!
Social 'likes' comments and shares to network off piste enthusiasts
Search for routes in a number of resorts, it shows detailed zones for off piste on contour maps with snow conditions
Denotes the skill level for different areas to help you pick which suits you best
Contains news, shop and Salomon TV channel full of cool outdoor sports videos
App review video
We know the modern generation don't want to see a 5 minute walkthrough of the whole app so you'll have to keep up as we fly through the app in less than 60 seconds!
Pros and Cons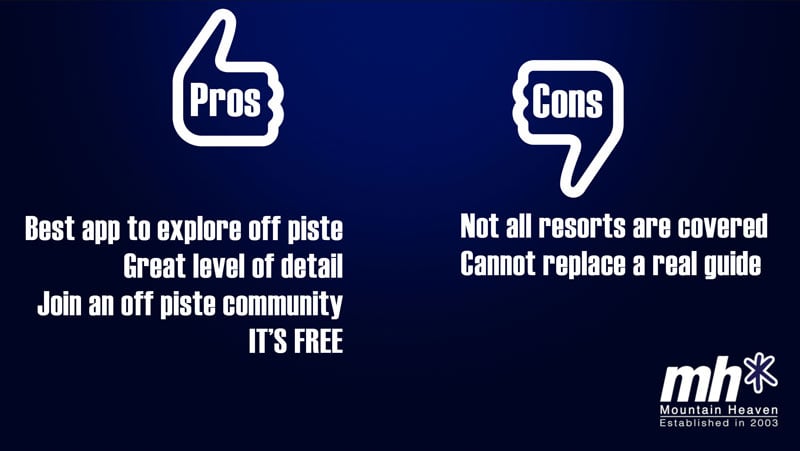 Although no app can replace real training and mountain experience, this app is a 'must have' tool for those that love off piste winter sports. We've not seen such granular detail and alongside the social aspect and community sharing this is a highly capable app. It's one of the best snow conditions apps we've seen and comes with plenty of extra content and the chance to interact with the off piste community. We'll be using it next year for sure, it's the best tool we've found for this sort of thing so we have to give it 5 stars!