Do you have a real love for the mountains, and find it hard to stay away?
The Magic Pass for the Swiss Alps might be the excuse you always needed to get out there more often. This annual lift pass gives you incredible access to the mountains of West Switzerland and will really appeal to those who want to explore and enjoy as much of the Alps as they can and in different seasons.
The Magic Pass
Grants access to lifts for virtually an entire year (11th May 2019 – 3rd May 2020)
Over 30 resorts are participating including big names like Sass-Fee or Crans-Montana and idyllic villages like Grimentz
The pass can be extended to include access to the awesome Glacier 3000 facility high above Gstadd (from 9th Nov onwards)
This means you can visit throughout the year and explore vast amounts of mountain terrain with enormous freedom on just one annual lift pass
The area covered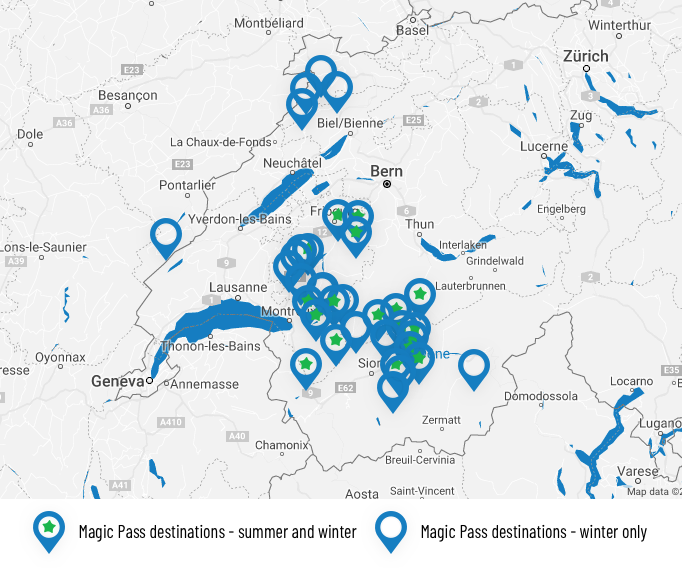 Prices
Special offer prices for this season (11th May 2019 – 3rd May 2020) – Prices may rise after August!
Adult
CHF 459.00
Child
CHF 269.00
Find out more about the Magic Pass
See all the resorts
We're delighted with this lift pass and hope it encourages lots of people to get out to those beautiful Swiss Alps and explore all they have to offer. A perfect base from which to explore is our favourite Swiss Alpine village, Grimentz. Our self catered apartments in Grimentz come in a range of shapes and sizes to suits groups of most sizes and are available in both Summer and Winter. If you've never tried the Swiss Alps before and would like some advice, don't hesitate to contact us, we'll be happy to share our knowledge and get your started. After all, once you go Swiss, that's what you'll miss.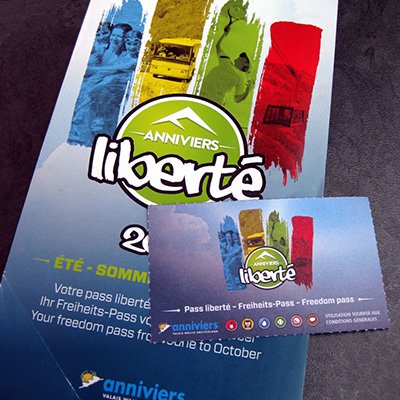 Combine it with the Anniviers Liberte pass!
If you're liking the sound of this pass and intend to get out to the Swiss Alps in summer, it could be incredible to combine the Magic pass with the summer Anniviers Liberte pass. This pass gives you access through the summer to all kinds of leisure facilities, attractions and activities throughout the Anniviers area.