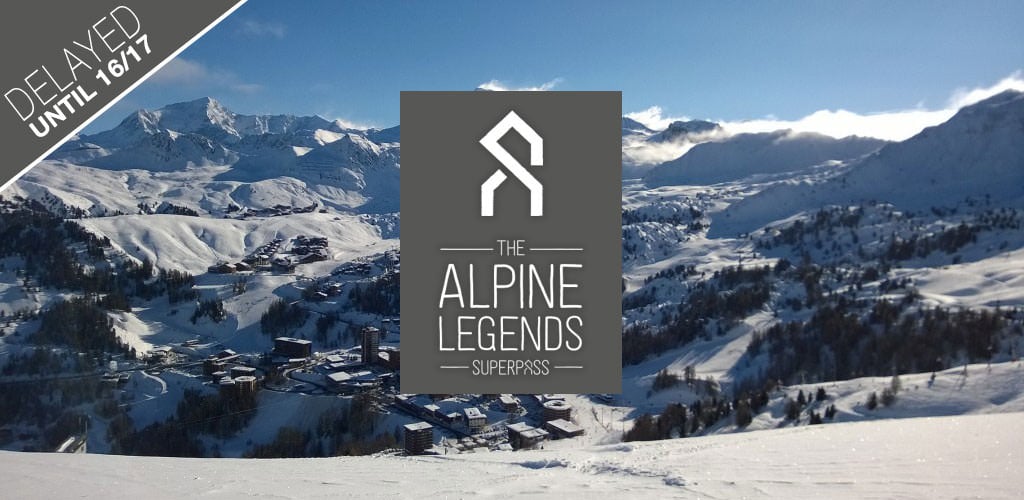 For those who like to clock up the kilometers on the piste this season is set to be a great one with the launch of the new Alpine Legends ski pass. Or should we say, was. Announced earlier this year the Alpine Legends ski pass grants avid skiers & boarders access to 5 glaciers, 391 ski lifts and over 1300km of piste. But now you'll have to wait until next year as the official launch has been delayed.
The hype of the Alpine Legends ski pass grabbed the snow press headlines earlier in the year when three of France's biggest ski areas, The Three Valleys, Paradiski and Espace Killy announced they were joining forces to launch a single ultimate pass. It would open up an equivalent distance of John o'Groats to Lands End and then across the channel to St Marlo, an epic distance. All for €340 for 6 days with 7 and 8 day options available.
The Prices
6 days €340
7 days €390
8 days €440
Although most mountain holiday makers need a week to fully explore one of these ski areas this pass is more targeted towards hardcore skiers and boarders, those who want to explore an area and then move on to pistes anew. Previous season's unlimited passes for Espace Killy & Paradiski granted a free days skiing in each of the other resorts in Tarentaise. So the Alpine Legends ski pass offers more flexibility but at a greater cost. A brief scan through these resorts' websites has revealed that they don't appear to be offering a free days pass in other resorts this season, but that could change in the upcoming weeks especially as the new super pass has been cancelled, we'll just have to wait and see.
Playing hard to get?
The Alpine Legends website has been updated to say the passes will be available from winter 2016/17 but hasn't offered any explanation as to why it's been delayed. There's been some speculation, as always, with some suggesting it might just be a big marketing ploy, to build the tension for next season. Or maybe resort officials just couldn't agree on the final details, but one thing's for sure, we're just going to have to wait until next year.
Were you thinking of buying an Alpine Legends pass? Had you already started planning your route to tackle the 1300km of piste on offer? If so, we'd love to hear from you, please share your stories below.