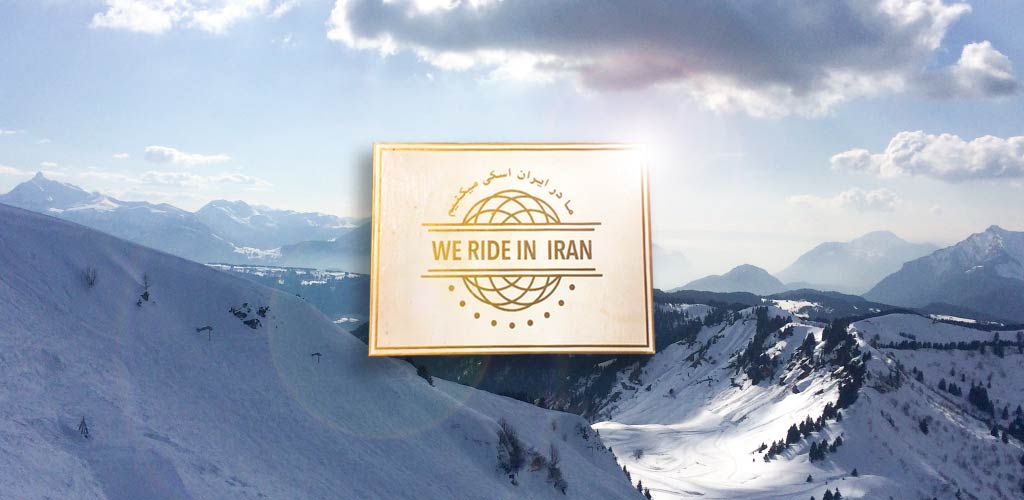 What are your first thoughts of Iran?
Deserts, war, ISIS, American embassy hostages and women in black full-length hijabs? Well after my journey to Iran last year with my son I can personally tell you that the image conjured up by most people is completely wrong.

What I found was possibly the friendliest, most peaceful people I have ever met in my life. In fact I spoke non-stop for the whole time I was there because as soon as anybody found out that I was from the UK they stopped and came to speak to me. In addition, the food is great, especially the Akbar Joojeh which is chicken with a pomegranate sauce; the mountains are magnificent and very high and the skiing is some of the best I have ever experienced.
I travelled there because I had heard that there was some good powder skiing in Iran and I was fascinated to find out what it was like. However, until recently the country had been closed to the British due to the political situation. The other year it opened up, partly due to the nuclear deal that the Americans and Iranians had agreed on and the sanctions had been lifted against the British visiting the country. So I was one of the first to go there.
After a fascinating day sightseeing and eating wonderful food in Tehran we set off the next morning to Dizin which is the largest ski resort in Iran. The resort starts at 2700m where the accommodation consisted of modern hotels, but basic compared to western standards, and the skiing then goes up to 3600m. You can find lots of information about Dizin and the other resorts in Iran on the website Ski of Persia which has been set up by a French man called Baptiste Baudier who, last winter, spent 2 months skiing many of the resorts in Iran and to whom we thank for allowing us to use some of his pictures.

After picking up our €30 1 day lift pass we took the first gondola and were surprised to find 2 girls join us because even reputable UK press articles portrayed the slopes as segregated but this has not been the case for many decades.
The skiing we found was fantastic with light and fluffy powder snow both on and off piste and because the number of people that ski in Iran is much lower than Europe we found untracked and very safe powder skiing for the next 3 days just off the piste. My son, who has skied extensively, told me that it was the best skiing he has ever done in his life.
Despite the other resorts in the area, Shemshak and Darbandsa, being very close to Dizin as the crow flies it's a four hour drive to get around the mountain, as you need to go back to Theran, but our driver suggested a great option for us. There is an alternative access points to Dizin from a mountain road just up from Shemshak and so, whilst he drove he drove back to Theran and back up the other side of the mountain, we skied powder all day in Dizin and then met him at the top car park which resulted in only a 20 minute transfer to Shemshak, what a great suggestion.
Shemshak village has lots of coffee shops and good restaurants nearby. Due to time limitations we decided not to ski there despite its excellent reputation, but we spent our last day skiing in Darbandsar which is a privately owned resort that is fast developing and has a modern gondola. Starting from the summit, the main slope is wide and well-groomed and offers 900m of vertical drop. It's equipped with a few snow makers and lights for night skiing as well.

So what are the downsides? Well as alcohol is banned in the country unless you are invited to a private party by one of the locals you will have to stop drinking for a short period of time. Also, there are no clubs so opening an Iranian Folie Douche is currently not on the radar and finally women do need to wear a loose head scarf.
Ski Iran with Mountain Heaven
So how do you experience this wonderful country, culture and skiing? Well Mountain Heaven are pleased to be the first British ski tour operator to offer tours to the country to experience not only the great skiing but also to get a flavour of the people, architecture, food and culture. Places are limited to only 20 people per trip in March 2018, please see this page for information on booking skiing in Iran.
Below are some great images of Iranian skiing from our friends at Ski of Persia