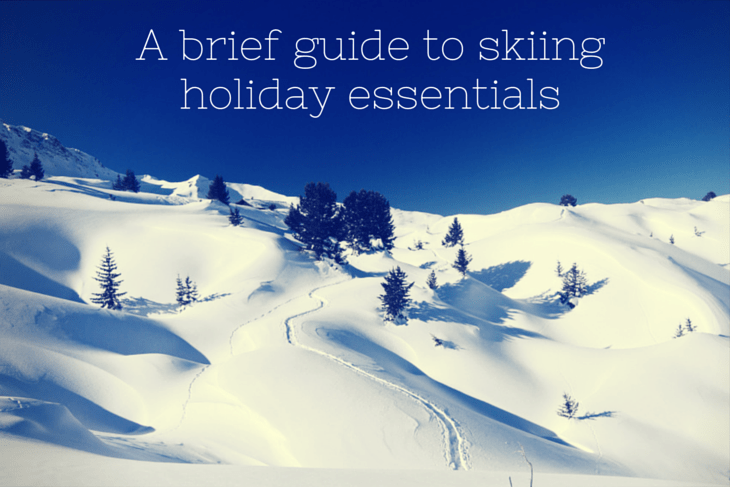 If you're looking forward to your first family skiing holiday in La Plagne, Courchevel or other leading European ski resorts this winter, it's fair to say that it will be like no holiday you've ever experienced.
While planning your skiing holiday, ensuring you pack the right equipment is essential to making sure you enjoy the best experience possible. As a helping hand, here are just a few essentials you should be adding to your skiing holiday packing list.
Main Clothing
It may seem obvious to say, but skiing resorts are always cold – freezing in fact! Because of this, the type of clothing you're packing is of paramount importance. While with a summer holiday you can throw any pair of shorts and a t-shirt in your suitcase, not packing enough warm clothing could potentially ruin your holiday.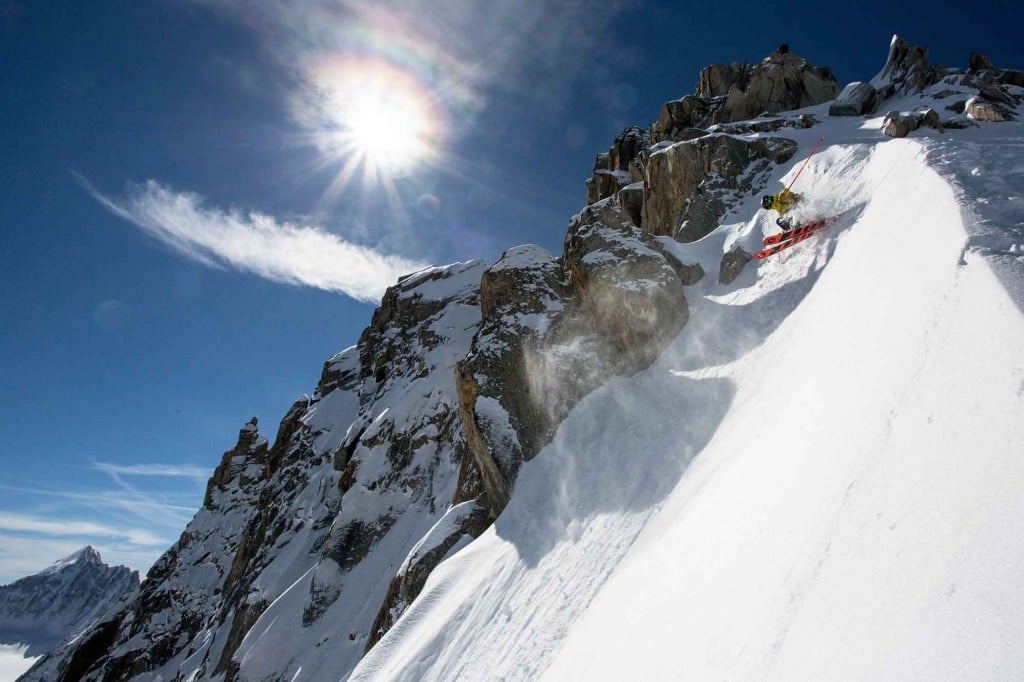 Commonly, skiers and snowboarders wear a series of thin layers when they take to the slopes, as well as a ski jacket and salopettes. This helps the body retain heat, while also allowing for far greater level of movement compared to wearing one larger jacket.
We spoke to Mammut, the mountaineering and trekking experts, about the importance of packing for warmth and their message is clear.
"Your first morning of the holiday is no time to find out you're not wearing the right kit. Your ski gear should keep you warm, dry and comfortable. Wear a non-cotton "baselayer" next to your skin. It will take moisture away from your body as you sweat to keep you comfortable when you're moving and won't make you cold when you stop or on a lift.  Next up you can either wear an insulated ski jacket or layer up with a mid-layer and a waterproof outer shell, which will work together to keep you warm and protect you from wind and snow."
When it comes to choosing the perfect ski jacket, Mammut suggest that skiers and snowboarders consider the added features before committing to a purchase. These can include pockets, ski helmet compatibility and a snow skirt – the elasticated band which stops the snow going up your back when you fall over. To learn more about choosing the right ski jacket, check out our ski jacket buying guide.
Other clothing
While ski jackets and salopettes will help your body stay warm in the snow, you will still need to try to keep your head, hands and feet warm. For a pair of gloves, you will want a waterproof material which is insulated. Leather is a fine choice for this, but others made from manmade materials are a cheaper alternative. The two types commonly available are mittens and fingered gloves, and while the single piece of material used in mittens will keep you warmer on the days where the temperatures plummet on your Courchevel skiing break, fingered gloves will offer a higher level of dexterity.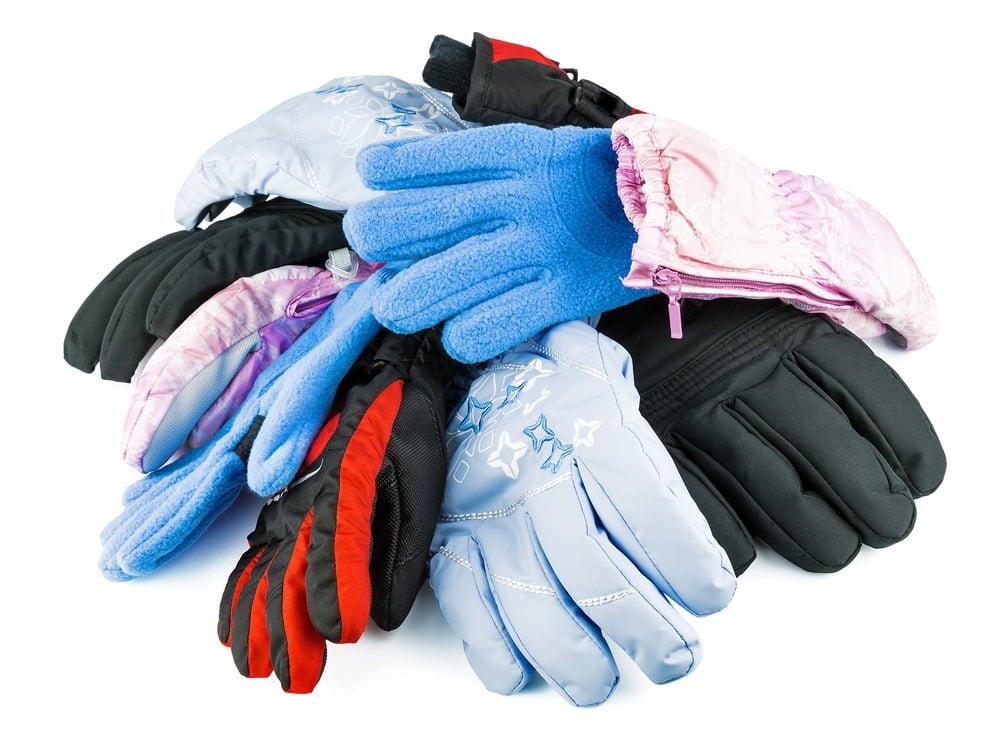 Ski socks are a true specialist item. Anyone heading to the mountain wearing just a pair of sports socks will soon realise their mistake as they try everything to keep their toes warm. While ski socks will be available from the mountainside retail stores, it will save you lots of money if you get them in your suitcase before you leave. Ideally you want a pair that incorporate materials known for their heat retention, like wool or silk for example. Ski socks are also longer than usual socks, riding higher up the leg to protect the shin from the elements.
Finally, a hat should be worn to keep your ears and head warm, and not doing so could result in you suffering from severe headaches. Because we recommend wearing a helmet at all times while on the mountain, your hat therefore needs to keep your head warm while also being thin enough to sit comfortably underneath your protective headgear.
A rucksack
Skiing and snowboarding is always tiring and while you may be cold at the start, the constant moving around will soon have you working up a sweat and burning off those calories. This is why the regular intake of food is absolutely necessary, much the same with any sport in fact to help regain energy levels and keep your body moving longer. This need is why we would always recommend a rucksack; even if one person in your party carries a rucksack, they can take everything from foods to other items you might need in case of an emergency – such as a first aid kit for example. Mammut understand the importance of mobile storage while on the slopes, and here's why they feel a rucksack is a great addition to your packing list.
"A rucksack is a great way to stash food, water and any extra clothing.  Make sure it offers easy access to all your kit. A padded hip belt will keep the pack stable and offer support."
Some reliable suntan lotion
You may be thinking that a healthy tan is the last thing you will develop after a getaway in the snow. However, because of the high altitude of ski resorts you are perhaps at even more risk of getting sunburnt than you would in most summer holiday hotspots in Europe. For this reason alone, getting some reliable suntan lotion to take in your suitcase is absolutely essential. Ideally you want a product that you can apply once and offers protection all day long, and that's exactly what is offered by Riemann P20. After we got in touch with them, here's why they feel you should be putting the P20 products into your suitcase.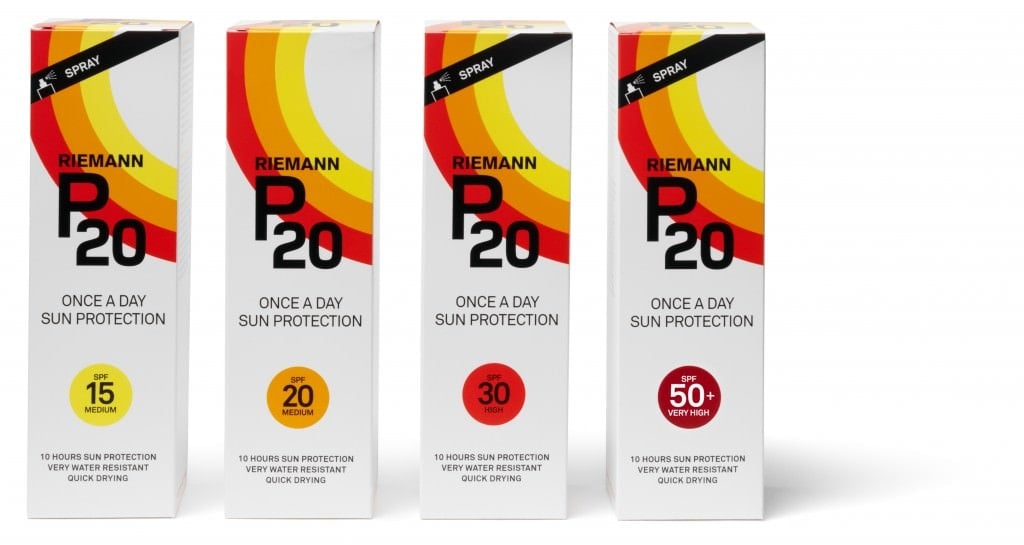 "Every skier and snowboarder knows the importance of protecting their skin against harmful sun rays, where they are even more damaging at altitude. P20 is the iconic once a day sun protection brand and provides 10 hours of sun protection. There's no need to reapply whilst you are out on the slopes so it's a packing essential for any trip.
"The non-greasy formula is very water resistant to provide the ultimate coverage, even if you spend more time covered in snow rather than gliding smoothly down it. The original P20 SPF20 sun protection is available in a transparent lotion whilst SPFs 15, 30 and 50+ have been formulated with a lighter weight consistency and a spray format for ease of application."
Image Credit: Mammut, P20