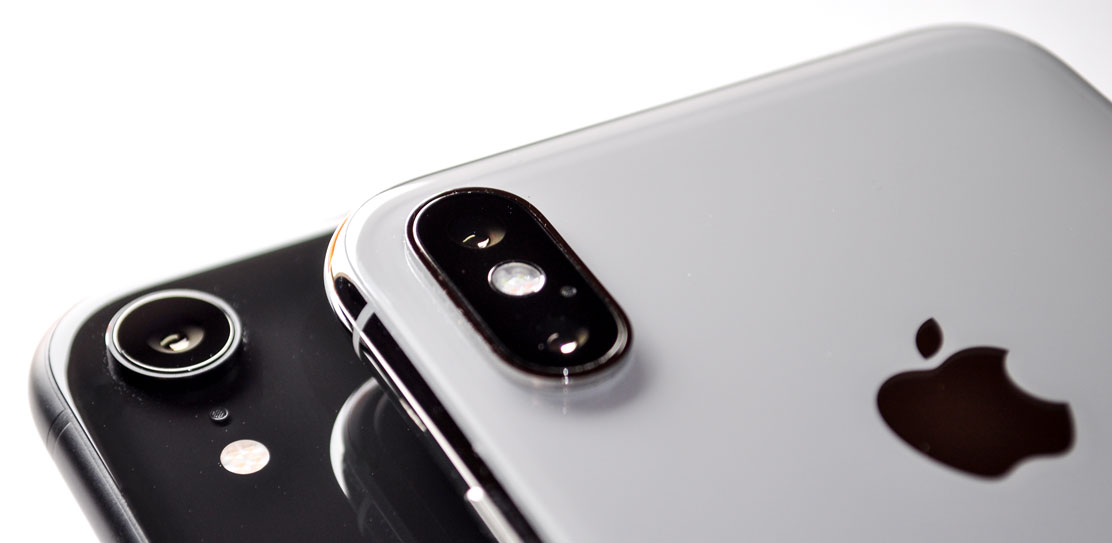 The camera in a modern iPhone really works. You can capture images and video that a decade ago would have required some large and expensive digital camera. We have catered ski chalets in the French Alps and we know from talking to our customers that most of our guests get footage of their ski holiday with their phones. The trouble is that not everyone is getting the best from their iPhone.
In this article we highlight 3 simple tips for getting some great shots from the standard iPhone camera. We also want to apologise to Android users at this stage, iPhone by no means dominates the market on smartphone photography but these tips are just for iPhone users. If you don't have an iPhone or are already well aware of the camera features, you might be interested in our advice for taking great ski holiday videos.
Tip 1 – Set your iPhone video camera to high resolution
Are you going out there with your phaser set to stun? You may be able to capture video in 4K resolution on your phone but did you know that this is NOT the default setting?
By default most modern iPhones are taking video in 1080p resolution like it's 2012. There's a very good reason for that.
So why does the iPhone only take 1080p video by default?
4K video takes up a lot of storage for every second you record.
4K resolution is far higher than mobile screen resolution, most users wouldn't appreciate the extra
These videos would be very large to send or upload. If every user was taking 4K video, sharing them and sending them would just take a long time.
So it's pretty sensible to have your camera set to 1080p by default but there are some good reasons to crank it up for your ski holiday footage.
Why increase resolution to 4K?
You want to make a 4K video. If you've got a hi resolution screen and want to see your ski holiday in 4K, then naturally you'll want to change this setting
You want to zoom in on the action for your lower resolution final video. Getting 4K video but making a 1080p final cut means you can zoom into it and retain clarity of image.
So how do I set my camera resolution on iPhone?
Go to settings
Scroll down to find 'Camera'
Select 'record video' from the settings on the right
Frame rate – 60fps is double the norm. This can enable you to slow your video down and retain normal smoothness or display the video on a high frame rate monitor for extra smooth playback.
Resolution – How many pixels will your video contain?
Or check out our video
Using 4K can really improve the scope of your video footage. It's worth keeping in mind that the higher resolutions are only available in lower frame rates and low light balancing is not available in 4K at 60fps on 2018 iPhones so take care about which settings you use when it's dark. Make sure you keep an eye on how much storage is being used on your phone, 4K really uses up space. There's a handy gadget to help you offload your big videos to external drives or memory sticks, check out our review of the HooToo Tripmate Titan.
Tip 2 – Try out time-lapse mode
Time-lapse has been a feature on the iPhone camera for years. It may be the most under-used and under appreciated feature in the native iPhone camera. Unlike most snaps that are done in a few moments, a time-lapse means leaving your phone capturing a scene for at least 20 minutes and ideally upto an hour.
What is a time-lapse?
A time lapse takes a picture at intervals of a few seconds and then compiles them into a video. This can show half an hour of action in just a few seconds.
A modern iPhone manages the intervals between images in your time-lapse video automatically. It actually sets the 'frame rate' of your time-lapse depending on how long you took it for. If you want to know exactly how this works, this article does a great job at explaining how.
On your ski holiday there are loads of great subjects for a time-lapse. The rising and setting of the sun, the movements of clouds through the mountains, the activity of the revellers at a party on the piste.
It does mean leaving your phone capturing for upto an hour so it's often best timed to match a stop for some refreshment. It's important to have a stand or holder for your phone, the camera must be perfectly still the entire time so normally a stand of some sort does the trick.
Example of a lunch stop time-lapse in La Rosiere
Check out this article of ours tips about time-lapse videos on your ski holiday
Tip 3 – Slo-mo the action
Slo-mo is easy to use and looks great in the snow. Don't forget slo-mo when there's something moving that looks great, it might look even greater in slo-mo!
The iPhone XR, X and XS record slo mo video at 240 fps (frames per second) at 1080p resolution by default. This slows down the action by 8 times which is usually enough to turn the moment into a developing scene.
How to get a great slo-mo video
Consider getting close to the action (but be safe)
Shoot something that moves. Slomo thrives on movement, so whether it be falling snowflakes or powder shredding, make sure there's movement
Press record at the right moment. You get 4 seconds of normal video before it enters slomo, so getting the action just right takes a little skill
Keep the camera steady. It can be distracting to have a slow wobble in the middle of your scene, keep the camera still and steady or if you want to move it, move it smoothly
An iPhone slo-mo video of a jump into powder
Tip 4 – An extra tip, keep it in one piece!
Your phone is at increased risk when out and about on a ski holiday. If you're using a modern iPhone you probably paid a lot for it and are keen for it survive the trials of the ski holiday.
From being dropped from a lift to bent in a pocket, the risks are many. But there are solutions. Check out our ski holiday smartphone survival guide article for full details.