Chalet La Cote
Meribel, France
Call us on 0151 625 1921
Catered
12 people
5 bedrooms
Overview
Chalet La Cote sits in a tranquil setting at the entrance to Meribel, at the heart of the Three Valleys. Featuring a south facing terrace overlooking the snowy mountains beyond, it's the perfect place for watching the sunset from the outdoor hot tub. But despite its quiet position – so quiet in fact that deer frequently walk up to graze just outside - Meribel's famous apres-ski scene is just a short walk away.
Chalet La Cote has an open plan lounge has a lovely open fire leading to the dining area with french doors opening out onto that south facing terrace. There are five bedrooms, three with en-suite bathrooms on the first floor and a further two triple bedrooms each with its own private bathroom on the third floor.
At a Glance
5 Bedrooms sleeping 10 to 12
Outdoor Hot Tub
Free WiFi
UK Satellite TV
Heated Boot warmers
Parking space for guests
Detailed description
Detailed description
Ground Floor
Entrance and ski room with boot warmers. Lounge with comfortable sofas and log fireplace with UK Satellite, Dining area with a table seating up to 12 people. Large terrace with hot tub and its own bubble car!
First Floor
Room 1: Double with shower/toilet and balcony.
Room 2: Twin/Double with bath/toilet and balcony.
Room 3: Twin/Double with bath/toilet and balcony.
Second Floor
Room 4 - Twin/ Triple with private bath and toilet
Room 5: Twin / Triple with en-suite bath and toilet
When you book the whole chalet there is then one free place ie pay for 11 people and get the 12th place free of charge
What's included
Our catered service price includes:
7 nights' accommodation
Continental breakfast with daily hot option on 6 days (self –service breakfast on the chalet staff day off)
Afternoon tea with freshly baked cakes on six days
3 course evening meal on six nights
A selection of complimentary hand-picked bottled wine served with the evening meal
Children's dinner at 6pm (if required)
Complimentary toiletries from the Bath House
Free WIFI and UK satellite TV and Bluetooth speakers
Dedicated and helpful service from all the Mountain Heaven team in resort
Pre-holiday assistance with help with booking you ski passes discounted equipment, lessons, massage and other activities in resort
Complimentary airport/train transfers (discounts are available if not required)

Fully private transfers from any local Alpine airport/station (whole chalet bookings only)
Shared transfers from Geneva for room by room bookings (strict terms and conditions apply)
Additional optional services available:
• Fully private transfers at a small additional cost if the whole chalet has not been booked
• Lessons
• Wine upgrade to our Flagship chalet wine
• Bathrobes
• Massage
Discounts
Children under 12 - 10% discount
Unoccupied beds - If you occupy a double/twin room by yourself unfortunately we have to charge the empty bed at the full rate less £100.
Children are welcome in any of our chalets at any time and we do not have a policy of "child free" chalets, if this is important to you please discuss with us at the time of booking.
Note: Please note that no child or other discounts apply to the whole chalet price
Testimonials
Please read our reviews below and also checkout our Tripadvisor reviews by clicking on their logo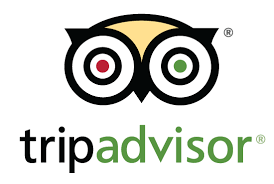 Girl hostesses were outstanding, always willing to help and go the extra mile. Food was superb and a great selection of evening meals.
Overall a really enjoyable stay and made to feel very welcome by rep and chalet girls. In fact if booking again we would even ask for the same chalet girls,.

The chalet is well appointed with the rooms being very comfortable. As long as you make sure you are aware of the bus times the links to the skiing are fine. I do have to say the hot tub at the end of the day is very relaxing. However, I must say the chalet hosts Jane & Daniel were absolutely superb in both their attention to detail and service and I would say that having spent time in numerous catered chalets over the years and they are at the top end of the scale.

Very attentive staff , nothing was too much trouble, good location and varied menu. The hot tub was appreciated

Really great time. Everything I'd expect and more. Thanks

Our holiday was great fun and the chalet was very enjoyable. We were fortunate enough to have fantastic snow conditions throughout the week too, the chalet is a good location to the bus stop and a very easy walk to town.

Great week skiing and the hosts Dan and Jane were great. Good hearty food and portions were a real plus and nice wine during meals also makes a difference. The hot tub was lovely and Dan and Jane would always top up and get the water up to temperature (they also turned the boot heaters on first thing in the morning...its the little things and they were really attentive). The lounge was cosy and easily accommodated the 10 of us in front of the log fire...lovely! Thanks for a great holiday and sad to be leaving now!

Met expectations regarding location and ease to slopes Excellent welcome and friendly hosts Great hot tub Friendly efficient transfers

We had a brill time, thank you. Jo and Ellie were First Class .... they looked after us well. Food - just what the doctor ordered. Good quality and not too much - an elegant sufficiency!

Excellent chalet overall ie. Location, facilities ,the view and bedrooms and space
Our hosts Jo and Ellie are excellent, we have struck gold and could not have had two better hosts. They assisted with anything and everything throughout the whole week from recommending where was best to ski, best restaurants and even showing us the best bars.
The food was also very good, especially the tartiflette!

Chalet La Cote is we'll placed in meribel, just a short bus ride from the ski lifts and an easy walk into town for after dinner entertainments! Jane and Dan were excellent ski hosts and were brilliant in the chalet. They were really flexible about mealtimes and they made lots of effort to make us feel at home. The mood in the chalet was very relaxed yet professional and we would happily book again.

The chalet was very cosy, well maintained and homey. Our hosts Jo and Ellie were absolutely amazing - always friendly, efficient, and helpful.

Had a fantastic stay at Chalet La Cote. Chalet was comfortable, well kept and really well located. We walked the 15 mins into Meribel Central most evenings rather than waiting for the bus. Jo and Ellie were superb hosts and totally made the holiday.

Excellent chalet hosts. Went extra mile on requests, great at dealing with fussy eater. Solid chalet noise not an issue. Bit of a hike to town. Good hot tub

Jo and Ellie were fantastic hosts and looked after us so well all week. They made an effort to make our trip special and made sure to be involved when appropriate. The best hosts by a long way since we have been going on holiday together. The chalet, wine and food were of a good standard and we really enjoyed the hot tub.

Chalet was comfortable size and the location was ideal for skiing and nights out. Food on average was good and the hosts were amicable

Tina turner SIMPLY THE BEST
Will stay here again
Great hostess
Xxx

Our stay has been very enjoyable, Jo and Ellie are exceptionally excellent and competent chalet hosts and chefs. They were very welcoming from day 1 and are always happy to help make the stay in the chalet comfortable at all times. Jo and Ellie have a positive working attitude every day and are always well mannered and punctual. We recognised we had a variety of dietary requirements in the group and we appreciated Mountain Heaven were able to cater for this.Thank you for a lovely stay.

Fab hosts! Everyone's had a great time. Food was lovely and Ellie Jo were very helpful and friendly. Really nice girls, bring a lovely atmosphere between the group. Definitely recommend to others. Big love

3rd year in a row with mountain heaven and I already know we'll be back. As ever the holiday is fantastic value. Special mention to our hosts Jane and Dan who provided the most delicious and well presented food we've had to date. The hot tub was a real treat. Great holiday. Don't want to go home!

We stayed at Chalet La Cote as a group of 11 during March 2016. Overall we had a fantastic time. The chalet was a good size with a lovely communal area. The hot tub was a great addition allowing us to fully relax after a long day on the slopes. All the bedrooms are en suites which was a nice addition. The location is about a ten minute walk from the centre of town but the buses are easy and convenient once you have worked out the timetable. Our hosts Dan and Jane have been really helpful and have cooked great dinners. We were given lots of wine which was enjoyed over lots of games round the fire. Having skis delivered before we arrived was great likewise our ski passes. Having the transfer to and from the airport organised for us was also really helpful. Mountain heaven have been helpful and the holiday has been really easy. Thank you very much!

I had an amazing stay at chalet La Cote. Ellie and Jo work great hosts. Nothing too much trouble.

Lovely comfortable chalet in a great location. Jo and Ellie were great hosts, they were very welcoming and knowledgeable about the area and made us feel at home. Food was delicious and our wine glasses were kept nice and full! Overall a fab experience

Jane and Dan made us feel really at home, answered our many questions and cooked great food. A lovely chalet experience...thank you

Cosy, comfortable chalet with a good size communal area. Food was varied and very good. Lovely view from hot tub. Close to bus stop for free bus to ski lifts which is ideal.
Nigel Kirkpatrick

Dec 2015
Meet your host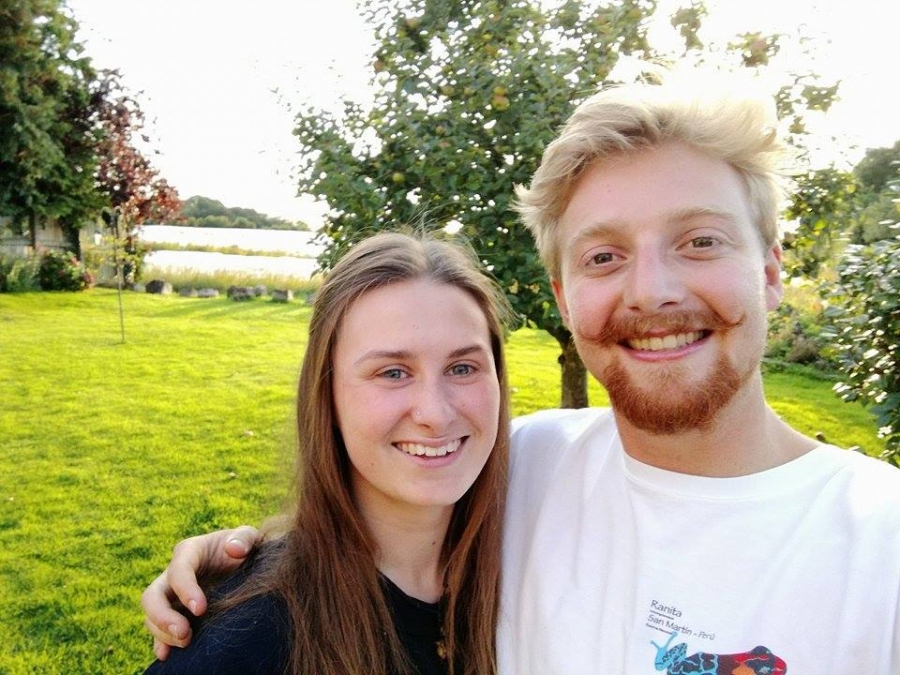 Hugh and Poppy
Hello there, we are Hugh and Poppy and we will be your hosts at Chalet La Cote this winter. We are both 21 and have just graduated from Plymouth university having both studied Geology. We met 3 years ago through friends, and soon became close when we discovered each other's similar passions for surfing, skating and the outdoors. Since then we have had 2 fantastic years enjoying each other's company and exploring as much as possible, whilst also studying hard towards our degrees. Most recently we went on Poppy's first ski trip to Chamonix where she was instantly hooked and decided then and there that she was completely dedicated to doing a season in the Alps. Hugh has been skiing and snowboarding since the age of 13 and has always been hooked on the idea of doing a ski season. Mountain Heaven became apparent to us through hours of research of varying companies, but straightaway its friendly atmosphere jumped out at us, and after our interview with Vicki we knew it was the company for us. Our passion for cooking, love of food, and our excitable personalities are why we believe we can make your holiday an experience you'll never forget.
Food & wine
Mountain Heaven is a small company with a big wish: for you to enjoy an amazing ski holiday. So put your feet up and let us look after you, taking care of all the cooking and cleaning so you can make the most of your precious time. During your stay we will serve you hearty breakfasts, tasty home-made cake for afternoon tea and a delicious three course evening meal each evening for six nights of your stay, all complimented with unlimited bottled wine.
Breakfast
As skiers ourselves, we know how important breakfast is to set you up for a good day on the mountain so take your pick from porridge and eggs cooked to order, French bread, preserves, flaky croissants, yoghurt, muesli, cereals and each day a differing cooked option which includes sausages and bacon, fluffy pancakes, scrambled eggs with smoked salmon, all served alongside fruit juice and freshly brewed coffee or our specially imported Yorkshire tea.
Afternoon Tea
It's a favourite chalet tradition, coming back to your chalet at the end of a hard day on the piste to a freshly baked cake along with tea and coffee.
Dinner
Put your feet up and relax with a Vin Chaud while your host cooks your delicious three course candlelit dinner. Our evening meals are friendly and sociable so you can take your time and enjoy the food in a dinner party atmosphere.
Our menu is freshly prepared to create delicious wholesome dishes that range from local mountain favourites such as a traditional rich boeuf bourguignon to delicately fragrant chicken all served with delicious accompaniments and seasonal vegetables. We finish with scrumptious desserts such as a classic warming apple crumble or a melt in your mouth chocolate fondant. All of our food is complimented with a choice of handpicked wines supplied by our wine merchant Le Verre Gourmand and finally we round off the evening with freshly brewed coffee and tea.
Wines
Your host will serve our house wine throughout the meal which we have specially chosen to accompany the dishes on our menu. We have a good selection of white and red wines based on our pre-season wine tastings which we do every year plus invaluable feedback that we receive each year from our guests. In addition when you book the whole chalet you may upgrade to our premium selection please contact us for details
Children's Meals
We are always happy to provide an earlier evening meal of family favourites, for our younger guests, just let us know their likes and dislikes and we will do the rest.
Special Diets
If you have any particular dietary requirements please talk to us beforehand so we can do our best to get things just how you like it. We are able to source some ingredients for you as long as we know beforehand. Vegetarian options are available on our normal chalet menus and there is no charge for this.
We can cater for other special diets such a vegan, gluten-free, dairy-free, wheat-free, specific food allergies. Etc. There will be a charge of £40 per person per week. Any dietary requirements must be advised to us at the time of booking in order for us to be fully prepared. Due to our delivery service for food it does mean that we cannot cater for any special diets that have not been notified to us at least 2 weeks before arrival.
Staff Day off
Our chalet staff have one day off during your stay. On their day off breakfast is provided for you and it will be all laid out the night before. In the evening it's a great chance to try out one of the local restaurants; your chalet host will know all the good ones and will be pleased to make a reservation for you.
Mountain Heaven "Plus" Service Option
We offer a Mountain Heaven "Plus" option to all guests who have booked a whole chalet and wish to upgrade to this service. This enhanced service includes, canapes, our candlelit three course dinner accompanied by our premium wine together with a local cheeseboard and freshly brewed coffee, tea and chocolates. Please let us know a couple of weeks before your holiday and we will arrange everything for you. For full information including the charge see our extras page or contact us.
Sign up to our newsletter!