Chalet Soleil
La Plagne 1800, France
Call us on 0151 625 1921
Catered
12 people
5 bedrooms
Overview
When it comes down to it, so much of whether your ski holiday is a classic you remember for the rest of your life, or one you'll quickly forget, is down to just a few key factors, the biggest one of all normally your chalet's location.
Few are better placed than Chalet Soleil, a popular and cosy chalet located just 30 metres from the main chairlift and slopes up in snowsure Plagne 1800 in the vast Paradiski ski region. The chalet's lounge has lots of comfy seating around an open log fire and leads to an open plan dining area with a table big enough to eat all guests whilst French doors open on to a large south facing sun terrace overlooking the piste. Chalet Soleil's five bedrooms include two which can be used as triple rooms (each suitable for up to two adults and a child aged under 13) providing added accommodation versatility.
At a Glance
5 bedrooms sleeping 10 - 12 people
All en-suite or private facilities
Great location being less than 30m away from the piste and main chairlift
Free WIFI
Real log fire
Satellite TV
Hairdryers in each room
Ski Room and Heated boot warmers
Detailed description
First floor
Open plan lounge with real fire, leading through to the dining area with table
Large sun terrace accessed from the lounge with views of the piste
Bedroom 1: Located off the lounge, Double with a Single bed with en-suite toilet, bath/shower
Second floor
Bedroom 2: Twin bedroom with en-suite shower and toilet
Bedroom 3: Twin bedroom with en-suite shower and toilet (Note: beds cannot be put together)
Bedroom 4: Double bedroom with en-suite shower and toilet
Bedroom 5: Twin/Triple room with en-suite shower and toilet
Lower Ground Floor
Entrance to ski locker/boot room
Group Discounts
When you book the whole chalet you only pay for 11 people
What's included
Our catered price includes:
7 nights' accommodation
Continental breakfast with daily hot option on 6 days (self –service breakfast on the chalet staff day off)
Afternoon tea with freshly baked cakes each day and fruit bowl
3 course evening meal on six nights
A selection of complimentary hand-picked bottled wine served with the evening meal
Children's dinner at 6pm (if required)
Complimentary toiletries from the Bath House
Free WIFI and UK satellite TV and Bluetooth speakers
Bathrobes (for chalets with a hot tub)
Dedicated and helpful service from all the Mountain Heaven team in resort
Pre-holiday assistance with help with booking you ski passes discounted equipment, lessons, massage and other activities in resort
Complimentary airport/train transfers (discounts are available if not required)

Fully private transfers from any local Alpine airport/station (whole chalet bookings only)
Shared transfers from Geneva for room by room bookings (strict terms and conditions apply)
Additional optional services available:
Fully private transfers at a small additional cost if you have not booked the whole chalet
Lessons
Wine upgrade to our Flagship chalet wine
Bathrobes
Discounts
Children under 12 - 10% discount
We do not accept babies under 2 in any shared chalets; you will have to book a whole chalet. For any babies above the maximum occupancy there will be a charge of £100 per baby plus any additional private transfer costs if applicable. Please note we do not provide any baby food, fresh milk or due to hygiene rules we do not provide any baby bed linen, towels for babies etc, but we do provide travel cots and high chairs
Note: Please note that no child or other discounts apply to the whole chalet price
Testimonials
Please read our reviews below and also checkout our Tripadvisor reviews by clicking on their logo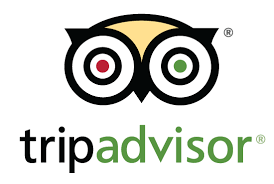 Excellent location, staff friendly and very helpful.chalet would be enhanced with a hot tub facility onsite. Good boot room. Always clean and well presented. Must also thank staff for gluten free diet where appropriate. Booking was also problem free and all concerns were all met. skiing Weather was lovely too.

Great hot water.
Fantastic hosts (best we've ever had)
Great location.
Fab fire
Overall, fantastic holiday made by the wonderful hosts.

Our overall stay was great, the service was fantastic and the chalet was clean. The food was as good as we have had in 6 years of catered chalets and staff very friendly and helpful.

Very good value for Christmas week.
Very well organised, we found the hosts to be professional.
Log fire very nice.
The cakes were baked very well , lovely and fluffy We loved the breakfasts, "after 30 years of skiing this is the first time I've had a full English breakfast" (mark 2016)
Notes: room 2 bathroom door does not shut. Room 1 lacking bedside light.
Overall very good , Thank you

Chalet very cosy, Jess and Elliot are exceptional hosts, would definitely book again with Mountain Heaven Thanks for a fabulous week

An excellent location very good chalet hosts.
And a brilliant holiday the best ever

bed linen, toiletries and beds we very comfortable and good quality. Quality of food and ingredients are excellent. Jess and Elliot are a credit very obliging and accomplished chefs. Communal areas are very well kept and extremely comfortable. Location perfect. Our overall experience was good and will be seeing you next season.

Fab food every night - great comfortable stay especially the muffins!

Flo and Ellie looked after us extremely well, we enjoyed all the foods Room:very clean!

The food was extremely good and our hosts were great company ( and also sometimes helpfully invisible!). Cleanliness also good.
we've had a great week and would come again in a heartbeat!!
And will miss Ellie and Flo hugely!!!!

Staff were excellent & Carolyn is a great asset. Food delicious.

Very impressed with the quality of service from jess and Elliot Food and accommodation were above our expectations and jess and Elliotts help and advise regarding local restaurants and local area facilities were very much appreciated

Ellie and Flo have been fantastic and really looked after us all, including Charlotte with her allergies. The kids have rated everything from Chalet to Ellie and Flo, ten out of ten. Another great holiday. See you next year.

Loved the hosts,they were very welcoming and helpful. Loved the food which was provided each day! Thank you!

Very impressed with the standard of the hosts and the quality of the food - the chalet worked well for our group great sitting area /meeting place after skiing to chat and eat yummy cakes!! The chalet was a fantastic location

The chalet was fabulous as usual! Stayed here 4 times now and its better than ever. Jess and Elliott were very good hostel hosts, friendly, accommodating and great chefs.. Couldn't say any bad words about them, they truely made the holiday special! Great location and the skiing conditions were spot on. Would definitely book again. Thanks!

We have had a lovely holiday and Flo & Ellie have been great hosts.

Excellent hosts, fantastic location, and we were so lucky with the snow. Loved it.

Great experience. We had the double room downstairs we loved it. At the end of the day, so much depends on the hosts and hostesses, and our two girls were fantastic. Thank you for making our week special. Valentine

Great holiday as always. Jess and Elliott were fab hosts. Like the revamped chalet too!

The hosts were great, very polite & helpful, we love the family atmosphere Mountain Heaven staff have & hope keep that approach for the future.

Jess and Elliot couldn't be more helpful. Lovely with the children, never complaining about changes to menus, really great! Chalet Soleil is creaky but has the most brilliant location - above the ski hire shop and SO close to the slopes! Brilliant holiday thank you.

Head Office service and responsiveness was excellent, Elle and Flo were very good chalet hosts and made us feel very welcome.
Stansfields and Bates

29/12/2016

David Montgomery

Feb 2016
Food & wine
Breakfast
To prepare you for your day on the mountain, for breakfast you can tuck into a selection of cereals, yoghurts, bread, jam, honey and porridge made to order. Daily changing hot options include freshly prepared eggs, fluffy pancakes, smoked salmon, French toast and full English. All served with Yorkshire tea, if you like it as much as we do, or a choice of herbal and fruit teas, coffee and hot chocolate.
Afternoon Tea
On arrival back to your chalet afternoon tea will be ready and waiting for you with a changing range of freshly baked cakes along with a choice of hot drinks, what better way to feel truly spoilt.
Dinner
Our menu is freshly prepared using seasonal ingredients to create a delicious wholesome three course evening meal, accompanied by our specially selected choice of wines, followed by freshly brewed coffee or tea.
Children's Meals
We are always happy to provide an earlier evening meal of family favourites, just let us know their likes and dislikes and we will do the rest.
Special Diets
All you have to do is ask…..all our meals are freshly prepared using local ingredients. If you have any particular dietary requirements please talk to us beforehand so we can do our best to get things just how you like it.
Sample Menu
Please note our hosts may change some of the menu and so this is an example only.
Starters
Roasted red pepper & tomato soup
Mushroom risotto with Parmesan shavings
Smoked Haddock Fishcakes with tartar sauce
Courgette, pea & mint soup with herb croutons
Spring Rolls with honey drizzle
Main Courses
Beef Bourguignon with mashed potato, savoy cabbage with wholegrain mustard and honey glazed carrots
Chicken Breast stuffed with soft cheese, sun dried tomato & rocket with tomato and basil sauce with potato and celeriac gratin and garlic French beans
Lamb Tagine with lemon Couscous, roasted Mediterranean vegetables and sweet carrot pickle
Tartiflette with green salad with red wine vinaigrette dressing
Duck Confit with red wine gravy served with basmati rice, braised red cabbage, petit pois & leeks
Pork tenderloin wrapped in spinach & Parma ham with mushroom sauce served with roast potatoes with rosemary and broccoli florets
Desserts
Vanilla Panacotta with raspberry coulis & brandy snap cigar
Zesty orange cheesecakes
Tarte au Citron with sugared shortbread
Whole poached Pears in red wine with vanilla mascarpone
Apple crumble with custard
Chocolate Fondants with vanilla ice cream
Vegetarian Main Options
Mushroom Bourguignon with mashed potato, savoy cabbage with wholegrain mustard and honey glazed carrots
Roast Aubergine with sweet and sour tomatoes with potato and celeriac gratin and garlic French beans
Chickpea & Butternut Squash Tagine with lemon Couscous, roasted Mediterranean vegetables and sweet carrot pickle
Mushroom Tartiflette with green salad with red wine vinaigrette dressing
Vegetable Korma served with basmati rice
Moroccan lentil & sesame Pie with roast potatoes with rosemary and broccoli florets
Our Wines
Our delicious wines are selected from France through the fantastic Le Verre Gourmand. A selection of red, white and rose wine has been handpicked for you to complement your meal and your taste buds. Here is the list of our fabulous wines for this season:
The Whites
Rare Vineyards Blan de Blancs
This blend of Colombard and Ugni Blanc gives a well-rounded refreshing wine made in the Languedoc – Roussillon. The fresh, fruity aroma leads to citrus in the mouth with light acidity making it a great wine to enjoy before dinner.
Chemin des Pins Sauvignon Blanc 2014
This wine is lip-smackingly fresh and crisp, You'll find all the classic Sauvignon characteristics of lemon, lime and green grass, but there are hints of slightly riper fruit, too.
The Reds
Domaine Montplo
This is a great modern-style red blend from the South of France - full of juicy red and black fruit flavours, alongside a spot of spice and warmth. It's not too heavy, so it will work best alongside slightly lighter red meat dishes - or even poultry. The addition of 10% Cabernet Sauvignon to the Grenache and Carignan gives the wine just a bit more ooomph, while retaining its easygoing character.
Les Roches Bleues
Bright red colouring with violet glints. A complex bouquet with aromas of blackberries, spices and toffee. Nice balance in the mouth thanks to the plant flavours, and subtle tannins. The finish lingers long on the black fruit, the spices and toffee aromas
Rose
Mas du Canal Rose
For refreshing, pale, dry, yet crisply fruity rose, look no further than this wine from the south of France. It is delightfully fresh and zingy on the palate, with bright red fruits (redcurrants, raspberries) lighting things up. It is seriously thirst-quenching stuff
Note: At the beginning of each season some of the wines may be unavailable and so we may substitute for other wines of equal quality
Special Diets
We understand a holiday can sometimes be stressful particularly if you, or one of your family members have food allergies or special dietary requirements. We will do our best to cater for your needs however most ski resorts simply do not offer the selection of Gluten, Lactose or Dairy free products available in UK supermarkets.
In order to plan the menu and source relevant ingredients it is important that you advise us at the time of booking (or at least two weeks before you depart for your holiday).
These are the products we can get at no additional charge:
Gluten Free Flour
Gluten Free Pasta
Gluten free cakes
Soya milk
Pulse and grains
For additional products such as dairy free spreads, soy yogurts, gluten free cereals and meat substitutes due to the high cost of these items in the Alps we make an additional charge of £20 per person in order to source the right ingredients for you. If you have any questions or concerns, we would be more than happy to speak with you personally to ensure we can get things just right for you.
All you have to do is ask…..all our meals are freshly prepared using where ever possible local ingredients. If you have any particular dietary requirements please talk to us beforehand so we can do our best to get things just how you like it.
Childrens High Tea
For children we offer a High Tea served at 6pm which includes:
Beef Bourguignon served with Mashed potato, Broccoli, Carrots followed by Mouse au Chocolat for pudding
Tartiflette served with Baby tomatoes and cucumber and Orange Cheesecake for pudding
Spaghetti Bolognaise with hidden vegetables and French Apple tarte with vanilla ice cream for pudding
Chicken Burger with Carrot sticks and Chocolate Cornflake cakes to follow
Turkey Goujons served with Potato Wedges, Baked Beans and Crepes to follow
Salmon Fish Fingers served with Parmentier Potatoes and peas with Chocolate fondue with marshmallows for pudding
Chalet Host Night Off
Your Chalet Host will have a day off during the week. The table will have been laid the night before with breakfast cereals and fresh bread will be delivered in the morning from the local bakery to your chalet door. When you return from your day on the mountain you will find a tin of homemade flapjacks with tea and coffee to help yourself to. Your Chalet Host will help you choose and book a restaurant for you to dine out on this evening.