Chalet Boule de Neige
La Plagne 1800, France
Call us on 0151 625 1921
Catered
14 people
7 bedrooms
Overview
No one knows La Plagne better than we do, after all Mountain Heaven organised our very first holidays here, so when we were looking for a location in which to build our very own chalet, we jumped at the chance to create a stunning property in one of the very best positions in one of the world's greatest resorts, up at snow sure La Plagne 1800. Chalet Boule de Neige features a contemporary interior and has seven bedrooms, all en-suite, it is only a few steps away from the slopes and the Melezes chairlift and is unsurprisingly a firm favourite with our guests.
At a Glance
Seven twin bedrooms sleeping 14
All en-suite with showers, toilets and washbasins
Free WIFI
Real log fire
UK Freeview Satellite Television ( DVD player )
Bluetooth
Hairdryers in each room
Heated Boot warmers
Ski locker
Staff live out
Detailed description
Floor 1 - Entrance to the chalet
Entrance hall with boot warmers and storage cupboards
Large Lounge with fireplace, lots of comfortable sofas
Open plan dining area with seating for 14 guests
Separate toilet for use by guests when dining/in the lounge
Bedroom 1 - Twin with en-suite shower, toilet and heated towel rail (no balcony)
Bedroom 2 - Twin bedroom with shower room with a heated towel rail and a separate toilet and access to a balcony overlooking the pistes
Floor 2
Bedroom 3 - Large Twin with en-suite shower, toilet and heated towel rail
Bedroom 4 - Large Twin with en-suite shower, toilet and heated towel rail and balcony with views overlooking the Tarentaise valley
Bedroom 5 - Twin with en-suite shower, toilet and heated towel rail and balcony with views overlooking the Tarentaise valley
Room 6 - Twin with en-suite shower, toilet and heated towel rail and balcony with views overlooking the piste
Room 7 - Twin with en-suite shower, toilet and heated towel rail
What's included
Our catered service price includes:
Complimentary airport/train transfers (discounts are available if not required)
Fully private transfers from any local Alpine airport/station (whole chalet bookings only)
Shared transfers from Geneva for room by room bookings (strict terms and conditions apply)
7 nights' accommodation
Cooked Breakfast on 6 days (self –service breakfast on the chalet staff day off)
Afternoon tea with freshly baked cakes (6 nights)
3 course evening meal on 6 nights
Unlimited bottled wine served with the evening meal
Complimentary toiletries
Free WIFI
UK Satellite Television, Bluetooth Speakers
Dedicated and helpful service from all the Mountain Heaven team in resort
Pre-holiday assistance with help booking your ski passes, discounted equipment, lessons, massage and other activities in resort
Additional optional services available:
Fully private transfers at a small additional cost if the whole chalet has not been booked
Lessons
Wine upgrade to our Flagship chalet wine
Bathrobes
In house Massage
Discounts/Single Room Supplements
Children under 12 - at 10% discount
If only one person occupies a bedroom the charge will be the 2 X the per person price less £100
For exclusive chalets where children would like to eat the adult meal there will be a £25 supplement per child, for shared chalets a childrens meal will be provided for children under 12 at 6pm
Children are welcome in any of our chalets at any time and we do not have a policy of "child free" chalets, if this is important to you please discuss with us at the time of booking.
Note: Please note that no child or other discounts apply to the whole chalet price
Testimonials
Please read our reviews below and also checkout our Tripadvisor reviews by clicking on their logo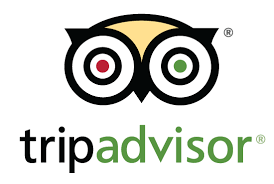 Very hospitable staff,who were willing to meet individual needs. Nice chalet with a great location. Rooms very spacious!

Lovely chalet. Good location, right next to the bus stop. Fern and Tom were great, and we really enjoyed the food. We especially enjoyed the cakes. Very spacious and comforting living room/dining area. The food and wine were both excellent all week and all meals were made to a very high standard. Lovely hosts who were incredibly welcoming and always happy to help.

Superb chalet. Fabulous hosts. Great food. Oh and the skiing was good too.
Thanks Fern and Tom

We had a lovely stay at Chalet boule de neige. Great hosts and great location! Tom, fern and Ben worked hard to make our stay enjoyable.

We have had a fantastic holiday, the chalet is very cosy and clean, the food and wine has been excellent, Cat and Anna have been Fantastic! We would recommed Mountain Heaven, Thank you!!

Booking system was easy, chalet and hosts lovely and location very good.

Fantastic holiday and absolutely superb host service - the hospitality and food quality was outstanding. Totally recommended

As every year staff is very friendly and efficient. Food is good and quantity is enough. Overall organisation is excellent and even better this year with the addition of a third staff member to clear up the snow in the morning

This is our second stay in Boule de Beige and it has yet again been fab! We love the homely atmosphere and friendly chalet hosts Cat and Anna who went out of their way to accommodate our needs. Amazing tasty food, great wine and comfy rooms.....what's not to like? Thanks Mountain Heaven for a wonderful holiday! We will be back!!

Chalet excellent, staff even better. Kat, Anna & Dan were perfect hosts. Will be returning, the only thing we would change is to have the fluffy blankets for real... :-)

Hosts very friendly and accommodating. Having a mature couple hosting us this year was very pleasant. They were hard working, informative and good company. We are also very greatful to them for accommodating the extra numbers and mixed dietary requirements.

Can't rate Tom and Fern highly enough. Perfect hosts, and great cooking too. Very professional execution. Chalet was scrupulously clean.

Fantastic week at Chalet Boule de Neige. Anna and Ben looked after us brilliantly - delicious food and friendly relaxed service which we really appreciated. La Plagne 1800 and the chalet were both great for families especially with the bus and ski shop round the corner.

Everything was wonderful the girls, kat & Anna, ably assisted by James, were fantastic & couldn't do enough for us.

Hosts were delightful - so accommodating and so attentive. As a combined group of 23 I imagine we were not without our challenges.
The service we received from Mountain Heaven was first class.

Brilliant, great location, across the road to the piste. Anna and Cat are great hosts,chalet was very comfortable and food was great. Would definitely come back again.

We have loved our stay. The chalet team (Tom, Fern and Ben) have been outstanding. The food was beyond expectations and the service has been first class. Credit for putting up with 8 kids, especially when it comes to cooking pizza. We would have no hesitation in recommending the team or the chalet to others. Thank you from us all. We will be back!

Cat, Anna, and Dan were all excellent, friendly, helpful and accommodating towards multiple requests, and were a pleasure to share dinner with; a real credit to MH! Loved all the cakes - yummy! Children's dinners were great, in the face of one very fussy eater! Thanks for the patience! Proximity to slope and ski hire very good. Ski hire discount is an excellent offer Overall chalet was a great layout with good communal areas. Breakfasts were well cooked, options flexible and freshly cooked croissants were delicious!

We felt completely looked after , the hosts could not have done any more, the food was excellent. Fantastic breakfasts, great bakes for afternoon tea off the slopes, and varied, tasty, interesting evening meals. They were exceptionally lovely with our children. The chalet was cosy, welcoming, clean and tidy. We have been talking about when we can come again.

We have absolutely loved our stay, the showers are great,beds comfortable,plenty of storage space and overall a most comfortable! The hosts have been most accommodating and a font of knowledge.

A brilliant week in a lovely chalet in the best location possible. Tom, Fern and Ben were welcoming ,efficient and unassuming.

Lovely welcome from chalet staff , girls cheery,responsive and attentive. We have had a very enjoyable stay and would recommend your chalet holiday to friends. From a hospitality viewpoint the service has been faultless making it a great holiday.

Booking was easy and the price was very competitive. The prearrival emails
were good and we found the chalet easily. Tom was great coming to meet us
out the front. The accommodation was perfect for us with 7 ensuite rooms
and plenty of room to lounge around, before during and after dinner.
Tom,Fern and Will provided fantastic service both for food and advice.
Friendly, informative and hard working for our party of 14, they allowed
flexible eating times and plenty of wine over dinner. Xmas dinner with all
the trimmings was our most relaxed xmas ever.
we all had a fab time and it was great to see the whole MH team
making sure that everything was sorted. Well done and thanks.

Loved the chalet, good position, room great ( 6 ) plenty of storage & spacious, nice bathroom. Anna & Catrina were excellent hosts. Would definitely book with Mountain Heaven again.

Anna, Cat and Dan hosted us fantastically and were really helpful when we wanted to change some of the food options. Would definitely recommend.
Catriona Skene

March 2016
Meet your host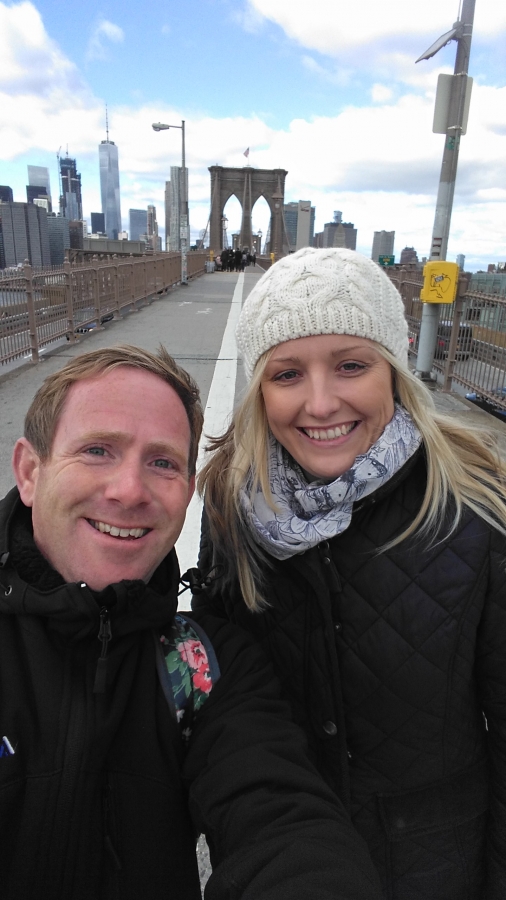 Pete and Suzie
Hi we're Suzie and Pete and as the hosts of Chalet Boule de Neige we really look forward to meeting you and helping to ensure you have your perfect snowy holiday. We have been together for over 11 years, enjoying traveling, camper van holidays and spending time at our local beaches. Pete first discovered snowboarding in 1999 and has boarded in Europe, New Zealand, California and Canada. When Suzie was introduced to snowboarding at a friend's wedding in Austria she was instantly hooked too, enjoying resorts in Europe together and even celebrating Pete's 40th in the mountains! Off the mountains Pete teaches outdoor education at a centre on Exmoor and Suzie works as an Infant School teacher in North Devon. But the dream of working a snow season kept on calling and we were recommended Mountain Heaven by a friend. When we met Vicki and Nick we knew it was the company we wanted to work for. Their many years of experience in the industry means that they have selected some of the best locations in the world for their chalets, but what appealed to us the most was the level of care they give to both their customers but also their staff. Their training and support means that we can offer the very best service in the chalet and that is important to us. Suzie loves cooking and baking, Pete loves to help others make the most of the great outdoors and together we can't wait to welcome you on your snow adventure in La Plagne, making sure that this will be one of your most memorable holidays in the mountains yet!
Food & wine
Mountain Heaven is a small company with a big wish: for you to enjoy an amazing ski holiday. So put your feet up and let us look after you, taking care of all the cooking and cleaning so you can make the most of your precious time. During your stay we will serve you hearty breakfasts, tasty home-made cake for afternoon tea and a delicious three course evening meal each evening for six nights of your stay, all complimented with unlimited bottled wine.
Breakfast
As skiers ourselves, we know how important breakfast is to set you up for a good day on the mountain so take your pick from porridge and eggs cooked to order, French bread, preserves, flaky croissants, yoghurt, muesli, cereals and each day a differing cooked option which includes sausages and bacon, fluffy pancakes, scrambled eggs with smoked salmon, all served alongside fruit juice and freshly brewed coffee or our specially imported Yorkshire tea.
Afternoon Tea
It's a favourite chalet tradition, coming back to your chalet at the end of a hard day on the piste to a freshly baked cake along with tea and coffee.
Dinner
Put your feet up and relax with a Vin Chaud while your host cooks your delicious three course candlelit dinner. Our evening meals are friendly and sociable so you can take your time and enjoy the food in a dinner party atmosphere.
Our menu is freshly prepared to create delicious wholesome dishes that range from local mountain favourites such as a traditional rich boeuf bourguignon to delicately fragrant chicken all served with delicious accompaniments and seasonal vegetables. We finish with scrumptious desserts such as a classic warming apple crumble or a melt in your mouth chocolate fondant. All of our food is complimented with a choice of handpicked wines supplied by our wine merchant Le Verre Gourmand and finally we round off the evening with freshly brewed coffee and tea.
Wines
Your host will serve our house wine throughout the meal which we have specially chosen to accompany the dishes on our menu. We have a good selection of white and red wines based on our pre-season wine tastings which we do every year plus invaluable feedback that we receive each year from our guests. In addition when you book the whole chalet you may upgrade to our premium selection please contact us for details
Children's Meals
We are always happy to provide an earlier evening meal of family favourites, for our younger guests, just let us know their likes and dislikes and we will do the rest.
Special Diets
If you have any particular dietary requirements please talk to us beforehand so we can do our best to get things just how you like it. We are able to source some ingredients for you as long as we know beforehand. Vegetarian options are available on our normal chalet menus and there is no charge for this.
We can cater for other special diets such a vegan, gluten-free, dairy-free, wheat-free, specific food allergies. Etc. There will be a charge of £40 per person per week. Any dietary requirements must be advised to us at the time of booking in order for us to be fully prepared. Due to our delivery service for food it does mean that we cannot cater for any special diets that have not been notified to us at least 2 weeks before arrival.
Staff Day off
Our chalet staff have one day off during your stay. On their day off breakfast is provided for you and it will be all laid out the night before. In the evening it's a great chance to try out one of the local restaurants; your chalet host will know all the good ones and will be pleased to make a reservation for you.
Mountain Heaven "Plus" Service Option
We offer a Mountain Heaven "Plus" option to all guests who have booked a whole chalet and wish to upgrade to this service. This enhanced service includes, canapes, our candlelit three course dinner accompanied by our premium wine together with a local cheeseboard and freshly brewed coffee, tea and chocolates. Please let us know a couple of weeks before your holiday and we will arrange everything for you. For full information including the charge see our extras page or contact us.
Sign up to our newsletter!