Catered Special Offers
Ski holidays with Mountain Heaven are always well priced but there are sometimes great special offers available for some of our chalets. Here's your chance to get a full Mountain Heaven ski holiday for an even better price.
Our chalet deals
All the current ski deals in our catered chalets can be found below. If something catches your eye, we encourage you to contact us quickly as our special offers can be quickly booked up.
If you're looking ahead to next season and are interested in early booking deals, we encourage you to contract us about the chalet that interests you most.
Early Season 2016/17 Ski Deals
Get a fantastic deal for the first week of the season
We're offering fantastic prices for the week of Sat 10th December on a selection of our Chalets
Note: These offers are only avaialbe where lift passes for your ski party are purchased through Mountain Heaven (at no extra charge)
Brexit Price Protection Offer
Book your ski holiday before 23rd June and receive 5% off the advertised price.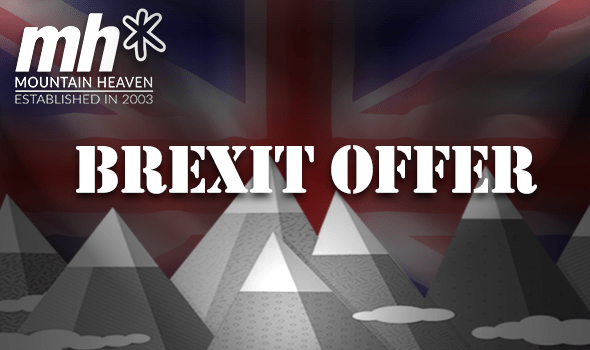 We're worried that Brexit will raise the cost of your ski holidays in Europe and so to protect our customers from rising in costs next season we're prepared with a special offer.
If Britain votes to stay in:
Get an additional 2.5% off the cost of your holiday
If Britain votes to leave:
Your holiday discount is secure, we will not pass on Brexit related price increases to the cost of your holiday.
To take advantage of this offer, enquire quoting the code EUROSKI and ensure you book and settle the deposit by the 23rd June.
Terms
Applies only when booking your holiday direct with Mountain Heaven
The booking must be made & deposit paid before midnight 23rd June 2016
No other discounts or offers can apply to a holiday using the Brexit Price Protection Offer
Whilst we respect the Brexit campaign & those that support it, we feel that staying in the E.U will be best for British ski holidays in Europe. We've explained our view in our article Brexit & the Ski Industry